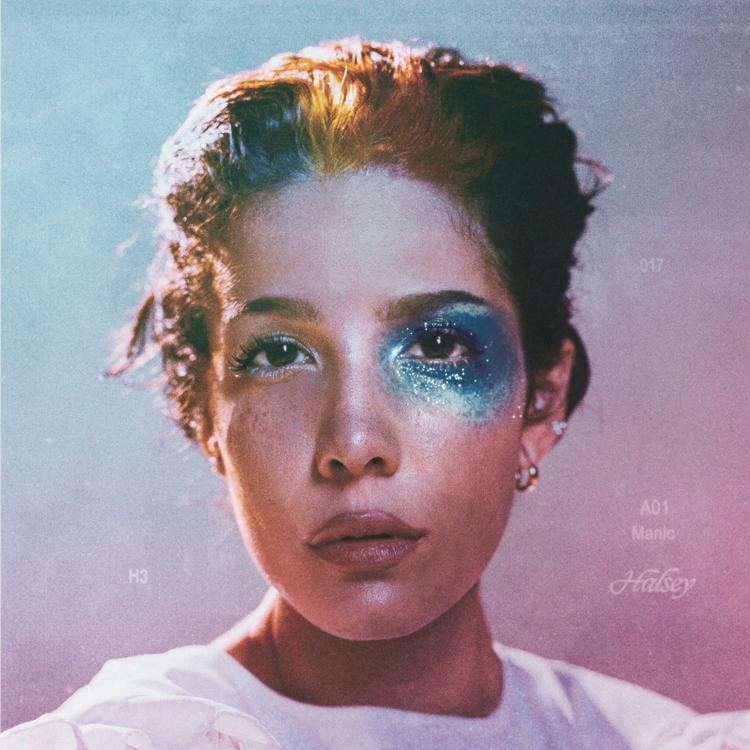 I have a bone to pick with pop radio: please stop making me hate talented artists by strictly playing the most boring, least original songs on the album. Every day. Twenty times a day. I'm begging you.
I used to think I hated Halsey. And I still hate most of her songs that make it to Q102. However, after listening to her genre-bending, lyrically gutting, universal diary of an album, I realized my gross underestimation of her talents.
Halsey's third album, "Manic," is one of those records that should be listened to in order as a continuous piece or else it loses any coherency because of the vast variety of sound and aesthetic. I think this is one of the qualities of an artful album. Anyone can write standalone bangers. But to write an album that is done a disservice by shuffling is (I think) a more impressive feat. 
The featured artists alone are a testament to the diversity of music that can be found on "Manic" — who ever thought Alanis Morsette and BTS's Suga would be on an album together?
Lyrically, "Manic" is a universal, yet hyper-specific peek into the head of a twenty something. Too many lines made me stop in my tracks and rewind so I could appreciate the weight of the relatability.
Vaguely reminiscent of early 2000's Michelle Branch/Liz Phair pop rock, "3am" is a painfully familiar story of attempting to avoid your loneliness at the end of the night: "My insecurities are hurtin' me / Someone please come and flirt with me / I really need a mirror that'll come along and tell me that I'm fine."
Music box-esque and oddly eerie, "Forever… (is a long time)" begins with the lyric, "I spent a long time watering a plant made out of plastic / And I cursed the ground for growing green." This is one of the many metaphors littered throughout the album about self-realization and digging your way out of darkness.
And we can't discuss "Manic" without mentioning "You Should be Sad." I am a sucker for angry country-rock girl power anthems. And even though some of the lyrics are slightly cringe-worthy ("I'm so glad I never ever had a baby with you"), it redeems itself with sheer Carrie Underwood attitude, making you hate every man that ever hurt you or your girl Halsey (r.i.p. G-Easy).
I can't lie, there are a handful of songs (Without Me, Ashley, Graveyard) that blend into the rest of the synth-pop radio bops that we know her for. While they are important for the lyrical story of the album, if this weren't the case, I would skip them at first beat because they are exactly why I thought I was sick of her in the first place.
Overall, Manic was a pleasant surprise that got me in my college-girl feels. It made me want to change my relationship status on Facebook to "it's complicated" and have an existential crisis while watching old chick flicks. It made me want to turn it on full blast and drive around in the rain acting like the manic pixie dream girl we all once thought we were. Is this something that my mental health needed in the depths of January? Hard no. Is this something that I would wholeheartedly recommend? Absolutely yes.