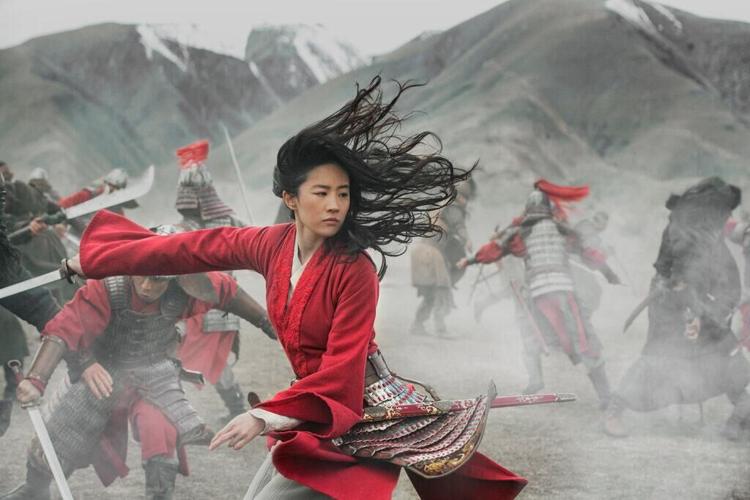 Originating as a folk tale in the fourth or fifth century, the "Ballad of Mulan" was first printed onto paper in the 12th century. Much like the story we know today, Mulan volunteers herself when her father is summoned to war. After 12 years of battle, Mulan returns home and reveals herself as a woman.  
Mulan's story changed many times, with the first known adaptation in the 16th century. In the 1920s and '30s, several film adaptations were produced. In 1998, Walt Disney Animation released their version of Mulan featuring brand new story elements, including lavish musical numbers and talking-dragon Mushu.  
Disney has given the centuries-old tale life again with the release of 2020's live-action "Mulan." The film was planned to be released on March 9. Due to the COVID-19 pandemic, the film was taken off of the release schedule. With most movie theaters unable to open anytime soon, Disney released the film onto their streaming service, Disney+, on Sept. 4 for $29.99.  
This new telling of Mulan is nothing like the animated movie. To stay true to the original tale's sacrifice and grit, Disney and director Niki Caro have changed the film's tone to reflect the realities of war in ancient China. Meaning, there are no songs, and there is no Mushu.  
The film has been plagued with controversy since its announcement, and the removal of songs and humor drew much criticism from fans on social media. The film's star, Yifei Liu, has been criticized for showing support for the Hong Kong police. Behind the camera, much of the film was made by white people, including a white director, white screenwriters, a white composer and a white costume designer. Critics on social media questioned the authenticity of this new telling.  
There is no doubt "Mulan" is an inherently problematic film. However, there are many elements that Caro and her team do get right. Caro has made Disney's most sophisticated live-action remake yet and honors Mulan's dedication to family in a deeply profound and poetic way.  
This version of Mulan is simply beautiful to look at. The film's sets and aesthetic design are breathtaking and offer one the most realistic depictions of ancient China ever seen in mainstream media. The sets, lined with gold and intricate paintings, are works of art in themselves that elevate the deep pain and sacrifice in Mulan's story.  
As Mulan, Liu does a fantastic job bringing the character to life. Her performance is grounded in authenticity that truly heightens Mulan to the real world.  
Xian Lang plays Xianniang – a witch conspiring with villain Böri Khan. Lang's delivery and movement bring an augmented element to the film, which drastically adds to a new level of danger. Yoson An plays Honghui, who forms a beautiful friendship with Mulan and is an appreciated change from the 1998 Mulan's Li Shang.  
The most astounding pieces of the film are the script and action. The complex fight scenes are elevated by the script's high-stakes reality. This version of "Mulan" is dark and portrays real, hard emotion rather than glossing over it, like the animated version. This version of "Mulan" feels real and provides a true and gritty PG-13 action movie. 
Like many, Mulan is an outcast who is fighting for her place. This "Mulan" teaches that one cannot be their best self if they do not live their truth. Mulan's tale has "bloomed in adversity," and reaches a whole new generation who will be seeing the value in their own differences and reflection.