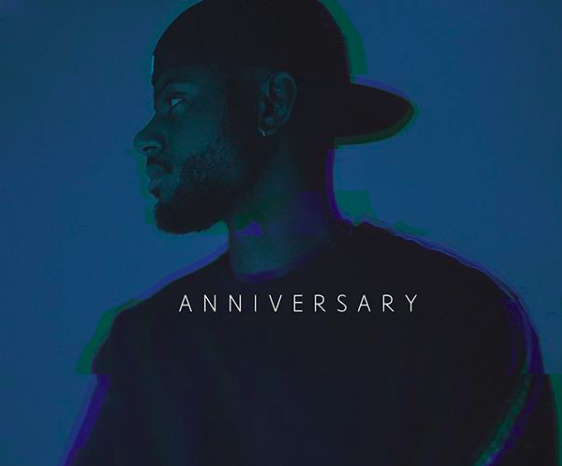 Fans have long awaited the return of Bryson Tiller. With "Anniversary," his first studio album following a three-year drought, the rapper-slash-singer proves that he didn't run "Outta Time."
The appropriately named "Anniversary" dropped on Oct. 2, exactly five years after the release of his debut LP "Trapsoul," the project that put him on the map and became the soundtrack for the fall of 2015. Songs like "Don't" and "Exchange," both debuted on the Billboard Hot 100, set the scene for contemporary R&B to follow. It only makes sense that Tiller felt the need to commemorate such a classic record.
His lackluster sophomore project from 2017, "True to Self," was far from the title suggests. Tiller himself admitted that his battle with depression translated into his work and played a significant role in the album's poor commercial performance.
Between dealing with years of criticism, losing his grandmother and welcoming a new daughter, the Tiller introduced on "Anniversary" has evolved from the discontented persona he put on years ago, while remaining true to his signature sound.
With "Anniversary," Tiller delivers a whiff of nostalgia and spits over melodic, lo-fi beats that encapsulate the seasonal shift as the warmth of summer fades into a distant memory. The timing of this drop seems just right, as autumn feels usher in the desire to seek comfort in sparking new connections or the rekindling of past loves. For longtime listeners, this project offers a sense of déjà vu, as its chilly, atmospheric vibe is very much a follow up to "Trapsoul."
Tiller was able to recruit heavyweight Drake for a lone feature on the single "Outta Time," in which the pair contemplate their respective toxic flings. The track's strong use of 808s and high-pitched backing vocals produces that underground, Soundcloud-type beat that caught listener's attention back in 2015. The chorus, which the situation is described as "complicated, far from simple," resonates with the turmoil and push-pull of relationships.
With a compact track list of only ten songs, "Anniversary" gives fans exactly what they were waiting so long for, with a little extra to spare. Wiser and older now, Tiller deviates from static discussions of petty heartbreak and instead includes a retrospective approach while exploring the complexities of adulthood and faith.
In "Timeless Interlude," Tiller reflects on his relationship with God and the uncertainty that comes with the progression of time, as he admits, "Normally, I'm closed off but just for this specific song; I might try to let them in, save lustin' for a different song."
In "Inhale," he pays homage to the classic sounds of R&B, sampling SWV and Mary J. Blige. Between the lines of this romance-drama, he hints at his shaky mental health, reflecting on his three year hiatus when he divulges, "I ain't feelin' well, kept it in, then my tears fell; Yes, I spent all these f--kin' years dwellin'; Yes, I feel irrelevant." This track's use of distorted vocal arrangements creates a murky storyline, intensifying the mysterious guise Tiller is known so well for.
"Anniversary" creates a succinct balance between vulnerability and ambiguity as Bryson Tiller showcases his growth as an artist both lyrically and sonically. With this comeback, he was able to right his wrongs and regain credibility in the hearts of R&B lovers for good.