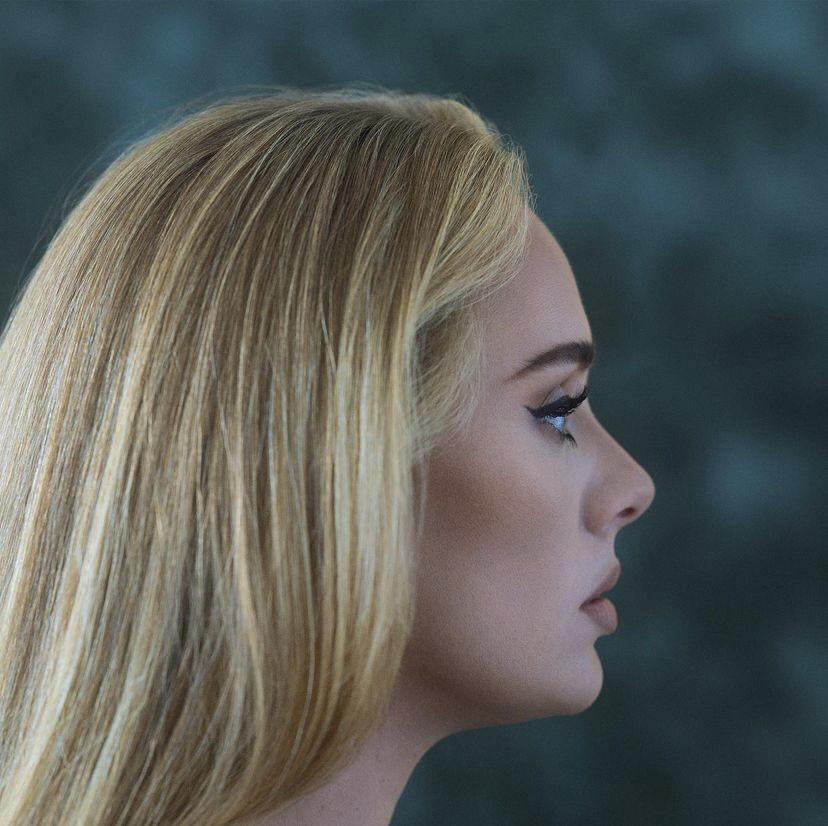 Adele's fourth studio album, "30," released Nov. 19, is the artist's first since the release of "25" six years ago. She recently sat down with Apple Music's Zane Lowe to discuss the emotion that went into this album following a divorce and other significant life changes.
In their chat, Lowe described "30" with a metaphor that perfectly captured its essence in comparison to her prior albums; "' 19' is about you, '21' is about her, '25' is about we, and '30' is about me." Adele doesn't mope around with this one, she sings with as much soul as ever. I believe she has found what she's been searching for with this album - peace of mind and stability.
Personally, "30" surprised me. I assumed all the songs would be about heartbreak. To my dismay, "30" captures a far broader array of feelings. For example, Adele sings about self-reflection in "I Drink Wine" then switches to her perspective toward modern hook-up culture in "Can I Get It." Then, we hear some arrant ex-husband shading in "Woman Like Me." Finally, of course, the iconic heartbreaker ballad "To Be Loved."
First on the tracklist, we dive into "Strangers by Nature," which opens with the lines, "I'll be taking flowers to the cemetery of my heart," referencing the beginning of her divorce. It's a string-driven, Judy Garland-esque song that makes me feel like I'm floating over a rainbow while listening.
It then transitions beautifully into her fifth No. 1 Billboard hit, "Easy On Me." Adele sings about going "easy on her," and I believe her son, Angelo, will treasure this song as he grows older to fully understand his mother's emotions at this dire time in her life. 
Adele puts us in our feels with "My Little Love," a song dedicated to her son, discussing how complicated she is and the struggles she's going through. It's a song that feels almost invasive, but Adele does something different with this one.
Towards the end of the track, a voicemail plays, making us genuinely feel like we are in the room with Adele, as we've all been at the vulnerable breaking point when we've finally acknowledged the pain.
In the upbeat pop track, "Oh My God," she takes control. You can tell from this song that she has a newfound confidence. The lyrics, "I am a grown woman, and I do what I want to do," capture this perfectly. It is catchy, and the production is fresh as ever.
Adele slows it down with "I Drink Wine." It gives you a '60's vibe from the background vocals. I picture this track will have the same effect at concerts as her classic hit "Someone Like You," as I can see everyone singing along to its contagious chorus.
"All Night Parking" takes us to a jazz bar, as her vocals glide effortlessly over the smooth piano and instrumental. It is about falling in love and her voice sounds as if she is blushing throughout the whole track. It's a nice change from all the sadness that she's endured, so much so that I wish it went on longer than it did. 
You hear Adele at her most vulnerable in "To Be Loved." It gives chills as she starts with, "I built a house for a love to grow." This song is such a tear-jerker of a track - Adele has even said she will not perform this song until her son grows older. Overall, her vocals power through in this one. You hear her go through the pain; it is a showstopper of a ballad, and it will hit everyone's soul.
"Love is a Game" is a string-driven track that makes for an incredible closer and an ode to the '60s. She sings about her complications with love as well as the journey it has taken her on. I find this so whimsical, and it feels as if the end credits are rolling along. Adele admitted that is what she was going for on this track. She even sneaks a whisper at the end of the song, singing, "You know I'm gonna do it again." With this song, she perfectly concludes the album.
Adele has done it again with "30." It was something different from her since she branched out more than usual than her previous albums. It was groovier than her past albums, especially with the references to the '60s. I felt the weakest was "Easy On Me" when listening to the album as a whole. While it's still a great track, it's definitely nothing new. It felt safe as a first single and doesn't compare to her previous smash first single, "Hello."
"Can I Get It" falls a bit short as well, as the production is breezy and it feels dull in terms of vocals.
Respectively, the tracks that stood out were "To Be Loved," "I Drink Wine" and "Love Is A Game." 
Vocally, she belts as high as ever with "To Be Loved," but she does play with her higher range when singing back-up vocals in tracks, "I Drink Wine," "Love Is A Game," and "All Night Parking." I feel everyone will find that one tune they need to heal for the month then move on to another song, the same way SZA has done with her album, "CTRL."
"30" is definitely a Grammy winner to me. I believe we can understand what Adele has been going through from start to finish and she doesn't add any filler tracks; it all aligns perfectly. Overall, I am grateful Adele finally came back after six years and gifted us such a stellar album.
Adele's fourth studio album, "30," is available on all streaming platforms.