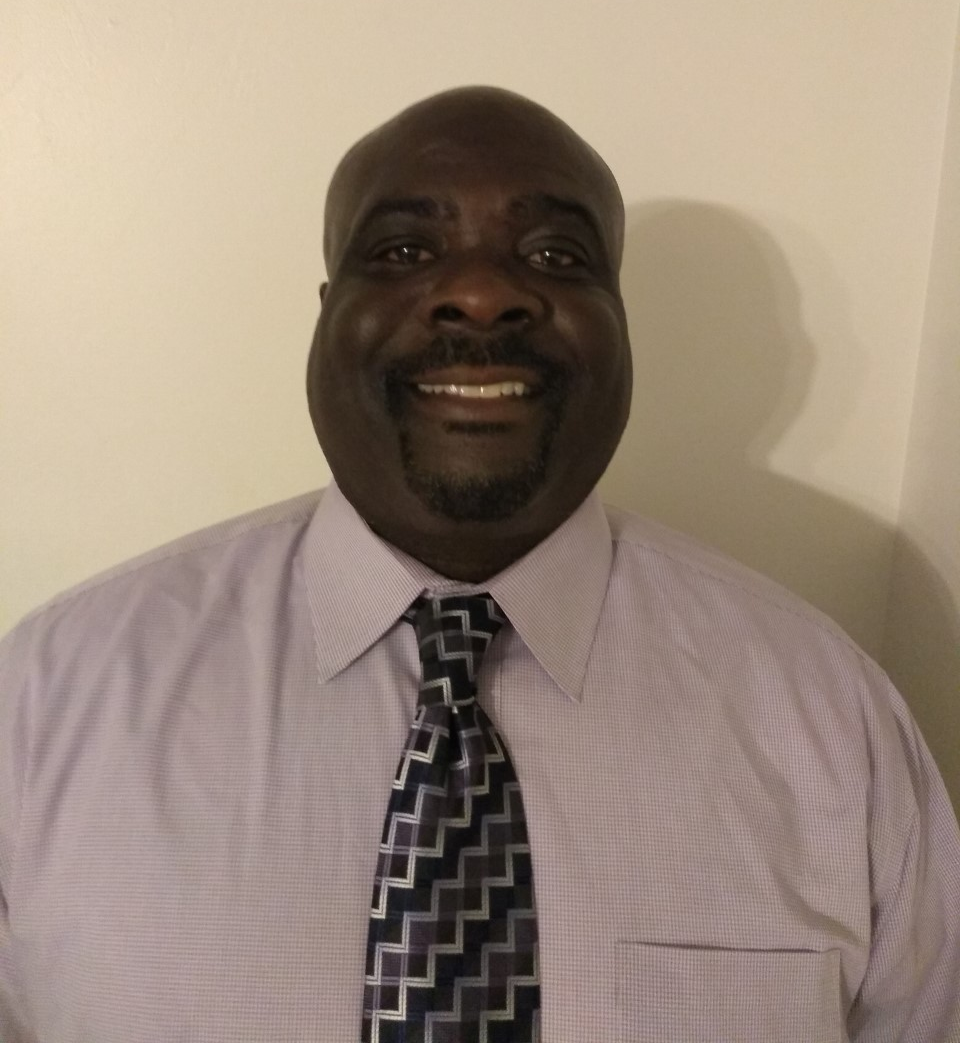 Dr. Edward Wallace, an associate professor in the Department of African Studies at the University of Cincinnati (UC), is also the director and creator of the minority health certificate. His research focuses on addressing health disparities in marginalized populations, and he has written extensively on national healthcare policy and community-level challenges in seeking equitable health outcomes. Wallace shared his experience in academia and the value of real change with The News Record.
The News Record (TNR): Why did you decide to pursue a career in teaching? 
Dr. Edward Wallace (EW): Personal experiences I had growing up pushed me into teaching. I grew up in New York City and came across a lot of rich cultures. Amongst all those rich cultures was a common thread of health disparities. I've had a number of family members and personal friends suffer from health complications. I've always told myself that I can help people within my community through my teaching and research work. 
TNR: Why did you decide to come to UC? 
EW: I came to UC partly because it's in the Midwest, and the Midwest is very fascinating. I've traveled the country and always came across people who had some kind of connection to UC.  I met one of my colleagues at a conference. He was telling me about coming to UC for a job and how it would be a great place for me to actually get involved with the community. That was a draw for me to see what the Midwest has to offer. 
TNR: What's been the most fulfilling aspect of working in the Greater Cincinnati community?
EW: It's the fact that I've had a chance on several occasions to see the impact my research has left within the community. I think the relationships that I've built play a big part in this. When I started out, not many people trusted me. I was an outsider to the community. Going to different types of community events, being more involved and sitting on community boards – all of these things have allowed me to talk to people and understand their experiences better. It brings me a great deal of satisfaction because I know now that not only am I a part of a community, but I'm pretty much a part of a family. 
TNR: How has the health of medically underserved populations in Cincinnati changed since the start of the COVID-19 pandemic? What are you and your peers doing to address potential care challenges? 
EW: For a lot of communities of color, their health has changed for the worse, particularly their mental health. We work with people who have lost loved ones during the pandemic. That's very traumatic to deal with. We've sought counseling services for these people. There are so many social factors to consider as well, on top of ensuring that they stay healthy. 
My peers and I have done a lot of work in getting people vaccinated and raising more awareness around the pandemic. We've collected some data that shows how people are mistrustful of the pandemic--rightfully so, as there have been so many historical injustices. We really have to focus on education. We go into schools, churches, YMCAs and other community centers to raise awareness. There's been a lot of on-the-groundwork to help people of color understand the seriousness of this disease. While we've made some progress in getting people vaccinated, there are small pockets in the city of Cincinnati we need to target.
TNR: Since the summer 2020 protests, how have you and other faculty in the Africana Studies Department been engaged by the university? 
EW: Africana Studies has always been engaged with social movements such as Black Lives Matter (BLM). We try to connect with the community and figure out what these movements' needs are. We play a pivotal role in the courses we offer to students. 
When BLM first began, many people were protesting in the street – rightfully so – but this doesn't mean that they were necessarily organized. We tried to help students understand that if you want to protest, you have to be very organized in terms of what you actually need. 
We've been very much working behind the scenes to encourage students to take our classes. We know this has had a huge impact on student movements. The Irate 8 movement on campus gave the university a list of demands that included hiring and retaining minority faculty. Increases in the number of students who are minority students on main campus is telling. We know that our impact in the classroom has led to students being more organized and putting out demands to the university. 
TNR: Have diversity, equity and inclusion (DEI) initiatives become more mainstream as a result? Is this engagement in good faith?
EW: The work has always been part of the university's mission, but now people are calling for true change.
We're seeing more trainings and policies surrounding institutional racism on campus. Still, we have a long way to go. Only time will tell how serious the university's commitment is to DEI. All change tends to happen slowly. In order for there to be true change, you have to have more people of color sitting at the table and making the decisions for what's going on at all levels of the university. 
TNR: What kind of policies should we be pursuing as solutions?
EW: A lot of institutions are implementing anti-bias policies. The problem with this is it focuses the problem on the individual and tries to engender empathy for a singular person. But once this person has dealt with the "bias" they go back to the institution and settle into the ways that are deeply ingrained.
Let's focus on making the institution change, instead of saying that one individual should change their heart. To address the root of the problem, we need to have more open dialogue that highlights our commonalities. There are people in our society who suffer from historical trauma from years of brutality, and this impacts them today. If we can understand this, we can begin to help.