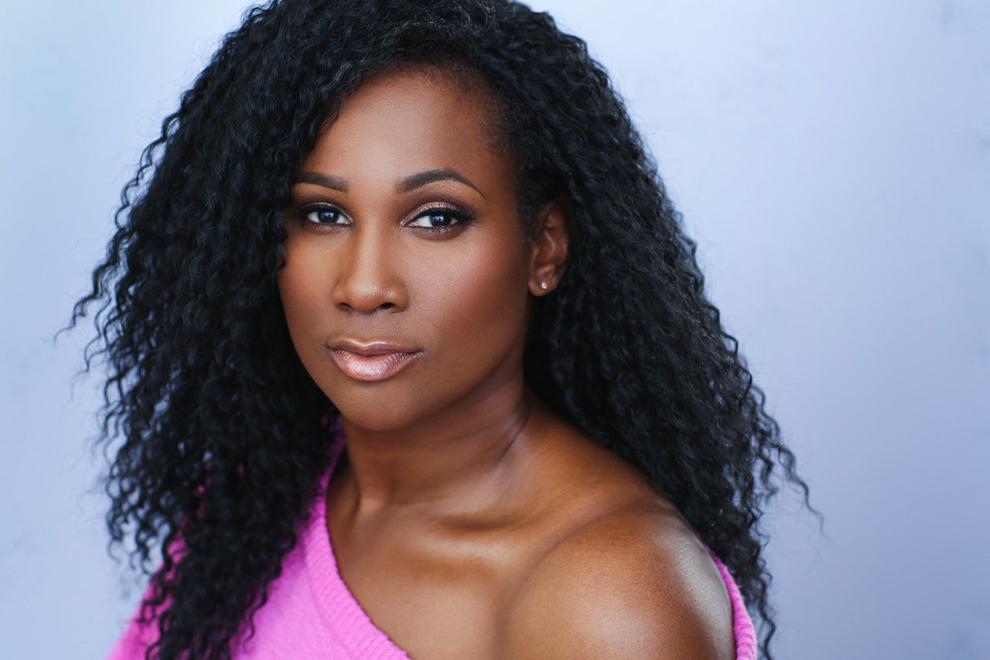 Sharrell D. Luckett is an accomplished director, actor and scholar. Not only is she a shining star of the arts, but is also an assistant professor of English in the University of Cincinnati College of Arts and Sciences. She currently stars in Ensemble Theatre Cincinnati's production of "Pipeline," which has since been put on hold due to concerns surrounding the COVID-19 crisis.
Although production has been halted, we had a chance to talk to Luckett about the play, her character and her multi-faceted career.
The News Record: In "Pipeline," you are playing the role of Nya. Can you talk about who she is and her journey through the play?
Sharrell D. Luckett: Nya is a mother in her late thirties who has a teenage son, and they are African American. The play is basically about the school-to-prison pipeline for young black men, in which they are more criminalized and penalized than their white peers. It's about a mother trying to save her son from that pipeline. She's also a high school teacher in an urban community who is very dedicated, but she sends her son to a white private school in hopes that he'll get a better education. As they say in the play, "Hopefully some of the privilege will rub off on him."
TNR: Because the show handles such an important topic, do you feel that it's a call to action or could inspire social change?
Luckett: It's absolutely a call to action. I hope that this piece affects policy and legislation, especially with things like zero-tolerance rules, which are easy ways to keep the pipeline active. I hope it changes how we deal with black youth in our public-school system, and also the type of support that we give our teachers. I was a public high school teacher, serving in urban communities as well, and I left after six years. It wasn't necessarily because of the lack of support, but I certainly see that through teachers' lack of autonomy – students are allowed to do anything they want, and teachers cannot do anything about it. This is talked about in the play through another character who tries to break up a fight, which doesn't go too well.
TNR: In addition to being a performer and director, you are a professor at UC. Can you talk about your teaching experiences and how you balance your teaching and theatrical roles?
Luckett: This is the end of my second year at UC in the department of English and Comparative Literature. My colleagues are great and have been super supportive. I'm often away from campus when I'm not teaching, because sometimes a professor's schedule allows for days that are dedicated specifically to research and community outreach. I work on acting theory that's rooted in black American culture, and working with this director, Ron OJ Parson, goes along with my research into how culturally black directors work in the rehearsal room. I auditioned for the role and had no idea that I would get the part, so that's just serendipitous. Either way, I was going to be at the rehearsals to watch what was going on. It's going to further inform all of my teaching when I head back ­­to the classroom in the fall.
TNR: What other programs are you involved in, outside of the theatre and the university?
Luckett: I'm the founding director of the Black Acting Methods Studio. It's the studio arm of "black acting methods," the field that I created in the performing arts world, which deals with methodologies rooted in black American culture. We look at the specific needs of black actors – what they need in the rehearsal room, in the audition halls and on the stage. Something we do that is not really done anywhere else is that we incorporate mental health, specifically black psychology, and we also do hip-hop theater. You don't necessarily have to be black to participate in [the studio], because as we know, black people and people of color participate in things made of white culture all the time.
TNR: You are from Atlanta and have done a lot of traveling. What drew you to Cincinnati and why do you like working here?
Luckett: UC was looking for somebody to do research who was also an amazing teacher, and who was interested in community-building. They also wanted someone who did both theater and performance studies that could run the Helen Weinberger Center for Drama and Playwriting and curate programs. The job was an amazing ask, and it fit what I did. My unit head describes me as a unicorn, and in my life as my career began to develop, I realized that it was kind of unicorn-ish – really rare, basically. Being able to work in the English Department with those folks, working more with creative nonfiction, collaborating with CCM and acting/directing were things that my prior job did not allow me to do.
TNR: Thinking back to "Pipeline," what has been different about working on that from your other theatrical work?
Luckett: It's one of the few professional productions I've done as an actor because I primarily direct. It's interesting because the story really revolves around my son in the piece, so he's the lead if you're asking whose story it is. But in terms of character, Nya is in the most scenes, and the character really drives the play because of that. It's been a joy. This is my first time working with Ensemble Theatre and it's been a fantastic experience.