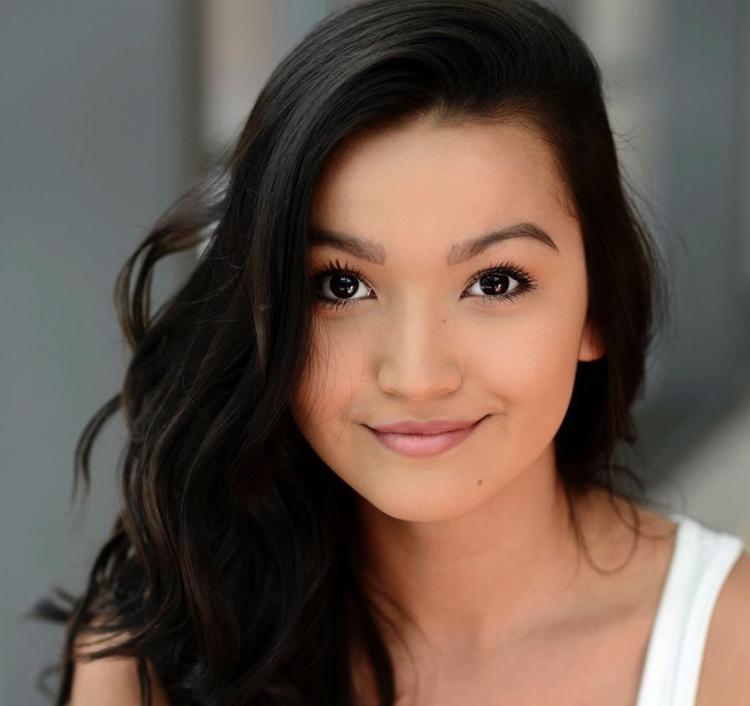 Mikayla Renfrow, a junior musical theatre major, is preparing to waltz and float all over the Corbett Auditorium stage as Rose in the University of Cincinnati College Conservatory of Music's production of the lush musical, "The Secret Garden," running March 5-8.
We talked to Renfrow about the rehearsal process, how this role differs from previous credits, what it's been like working with guest director and choreographer, Broadway's Connor Gallagher — a CCM alumni — and much more in the Q and A below.
The News Record: Tell me a bit about your character, Rose, and what it's been like creating her.
Mikayla Renfrow: I think it's really funny because Dean, our costumer, said to make sure she was hyper feminine in comparison to what Mary is, and Lily who is very of the earth or of the garden. Connor Gallagher, our director, has made it very specific in the staging and the choreography specific to Rose that she's very fabulous, glamorous, and party girl almost. Rose is constantly spinning and turning in the most extra dramatic of ways. With the costuming, I'm twirling and twirling and it's just gorgeous. She's Mary's mother, Lily's sister and married to Albert. Albert and Rose die of cholera, and at the beginning of the show you see the cholera ballet, a whole first sequence where everyone dies of cholera. The show is very happy [laughs.] Everyone dies in the first three minutes of the show. Rose didn't really care for Mary. Well, I truly believe she loved Mary, but she was just too into herself and her woman of the party personality. It's made very clear that she brushes Mary off as a child, and Mary definitely has more of a stronger relationship with her father. That's definitely shown in the scripts, texts and staging as well.
TNR: How does Rose differ from previous characters that you've played?
Renfrow: I'm usually playing very stoic, mature, and elegant characters, which Rose is, but with her I get to be as fabulous as I want and as dramatic as I want, and that's pretty cool.
TNR: You just came off playing Janet in "Rocky Horror," and she's quite the opposite, so how has it differed from playing her?
Renfrow: Well, I'm fully clothed for this one; from neck down I'm in long sleeves, turtleneck and a hat. I think Rose has it all together a little bit more. I feel like if Rose and Janet were to get in a room, Rose would say, "Oh honey, listen. Let me tell you." I think I put so much pressure on roles before they're played. I get so serious about it, and I am serious about Rose. But I have more fun with Rose, and I feel like I have had more space to just play with her. Connor has been so incredible and amazing with letting us play. He'll let me add the extra turn. I do this whole head flip in "Dream Something," and he's so supportive. That's how he wants her. I think, "How would that ever be in 'Secret Garden?' We thought we would have to be statues, but instead it's so fluid and gorgeous.
TNR: How has it been working with him as a guest director?
Renfrow: A dream. He's so open, but also very specific. For me specifically, I like to be told what he wants instead of being told, "This is up to your interpretation." He gives you the steps. He gives you the vibe, and then you get to play in that. It's also very cool to have an [alumnus] come and teach because he knows exactly what we go through during the day. We come in and he says, "Alright guys, you had jazz today?" Then we'll sit and have a chat. If he feels like the room is off, we'll go back and forth on stories about our experiences. It just builds this relationship to know that he gets it and it's not this awkward "you're our Broadway director" dynamic. He's so soft spoken, but then he has these one-liners that are incredibly funny and the whole room will erupt.
TNR: What's been the highlight of this rehearsal process?
Renfrow: For me, I love learning to waltz because I love waltzing. I did the waltz in Cinderella last summer and I just love ballroom. There's that moment where it builds and builds and builds and builds and then it lets go and goes into this huge moment. Connor's choreography is sweeping. It's not like your static 123123. He puts things on a four for things or a two or on one and three and six. Then we have these big skirts, so it feels gorgeous. The waltz got me so excited about being on the Corbett again and I knew the orchestra was going to be gorgeous. When we got to the waltz in the rehearsal process, I just knew that it was going to be gorgeous. 
TNR: How has translating that to stage been?
Renfrow: Our set is made up of six staircases. ln the rehearsal process, it's taped on the floor, and there's no levels. There's the question of, "Will I be able to make it up these stairs in a giant poofy dress in eight counts? We're going to pray." Translating that to stage, it was really hard to make sure our traffic patterns were okay and that we could run in heels and a big skirt. Also, all the pictures are different because Connor is used to seeing us all flat. Now, he's seeing us where we are supposed to be and there are changes being made. Things that are in our muscle memory and that are difficult, specific sequencing, he completely changes. We got a whole new piece of choreography last night that we had practiced and practiced over and over again. He decided that he didn't like it, which is totally fine, and it's actually really good for us students because that how the process is in the real world. [Connor] is giving us a much more professional process. That's not to say that we haven't done this professionally before, but he is quite literally just of Beetlejuice on Broadway. He goes at the speed that he would in a professional room, so that's been absolutely vital.
TNR: What is the thing that you're most excited for audiences to see?
Renfrow: I think all the pictures that are made and the music. I think people come to "Secret Garden" for the music, and Delaney [Guyer] (Lily) and Madison [Hagler] (Archibald) sing the heck out of it. Oh, and the very end in the "Finale" when the whole company sings "Come to My Garden." Oh my god. It's all my musical theatre dreams. All the harmonies are lush and gorgeous. I just know people are going to walk away thinking, "What a spectacular, stunning production." It's not old and dusted and crusted and busted. It's not a modern retelling, but it's not old and boring either. It's lush and colorful and fresh. I think it's cool to see college kids because usually "Secret Garden" is 30 or 40-year-olds singing, which is great because it sounds incredible and they're in their prime. But, if you think about it, these characters are really about 24 or 25. We're really not that far off from where the ages of these characters are truly.
TNR: The garden is a little hidden piece of heaven. What would be your garden?
Renfrow: If my garden were to open up, I would see like my grandmother, my grandfather and my family. We'd probably be all having this gorgeous spring cocktail tea party. And what's really funny is that I have gotten very, very into gardening. In my house, I have plants and plants and plants and plants. When she comes to visit me, she checks on them. She checks the soil; she looks at the leaves. So, I think my garden would probably be me and her having a quite literal garden. I think that would be my safe space. Then, we would have a whole shindig with my grandparents that I've lost, my Aunt Mary, my mom, my dad and friends. We'd have a gorgeous spring day and drink sweet tea and eat little sandwiches.
TNR: What is something you are hoping audiences to take away?
Renfrow: Family is family, and in the end, Mary does find her place. I won't say with who. You'll have to come see it for that. In general, just hug you loved ones. This is dark, but if you are constantly around family, constantly tell them that you love them. This show is about grief, so I don't want them to walk away sad, but I just want them to realize that they are surrounded by love. Whether you are receptive of it or not, you are. Even when your loved one's pass, they ae constantly with you. The dreamers are constantly in the house with Mary all the time checking in on all of our people. It could be creepy in a way, but it's more in a loving way.  Know that your loved ones are constantly with you. Even if you have lost someone, they are still here and helping you on your journey. They are quite literally weaving all the good things that are to come.
For tickets and more information, click or tap here.