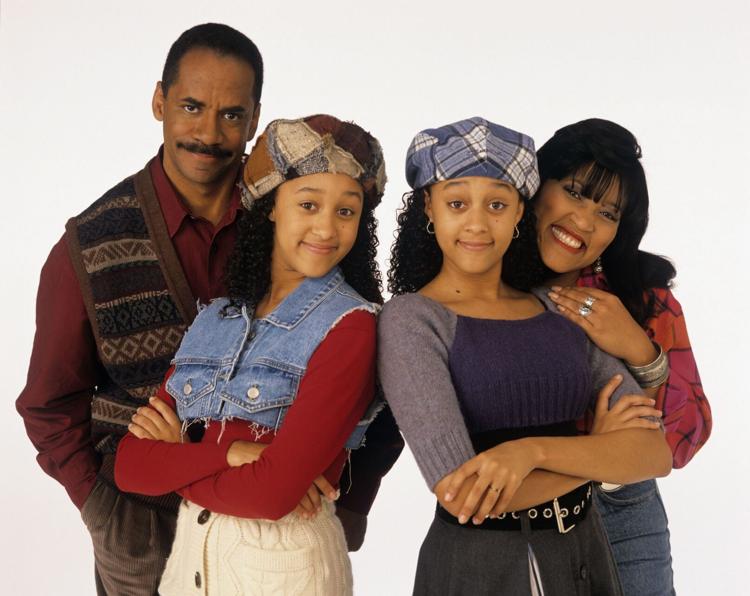 A classic 90s sitcom just made a massive comeback on Netflix, and this time we "ain't ever gonna let you go," as the theme song says. As of Sept. 1, all six seasons of "Sister, Sister" are available on the streaming service. 
The show, starring identical twins Tia Mowry-Hardrict (Tia Landry) and Tamera Mowry-Housely (Tamera Campbell), initially aired on ABC in 1994, and later moved to The WB Television Network where it aired through 1999. 
"Sister, Sister" tells the story of twins who were separated at birth by adoption 14 years ago.  During a chance encounter while shopping at the mall with their adoptive parents, the two reunite. The sitcom follows Tia and Tamera as they navigate their way through life with a new blended family while embracing each other's opposite personalities.  
The series was acquired by Netflix as part of the company's Strong Black Lead initiative to diversify the streaming giant's catalog by pushing black-centric content.  
Since its launch in 2018, Netflix's Strong Black Lead marketing team has worked to carve out a space for black creators and viewers alike, celebrating the experiences of people of color through campaigns on social media, educational podcasts and the acquisition of Black favorites like "Sister, Sister."  
"We want Strong Black Lead to be bigger than just our team—we want it to be something that people are proud of," Myles Worthington, a leader behind Strong Black Lead, said in a 2019 interview with "O, The Oprah Magazine." "Strong Black Lead means so much more than just the lead character—it's something that you can feel deeply inside of yourself."  
This rings true for the Black teen girls of the mid-90s and early 2000s who grew up watching "Sister, Sister," one of the few major television sitcoms to feature Black female lead characters at the time. To be represented in an industry in which Black entertainment was considered limited and particular is one of the few reasons many Black girls hold "Sister, Sister" near and dear to their hearts.  
More than two decades after the airing of the last episode, the series remains just as relevant as it is funny.  
The adventures of Tia and Tamera's sibling synchronicity include those of innocent mischief, dating drama, life lessons and their fair share of growing pains – topics all too familiar to the teenage experience.  
While at times the show proved to be a bit saccharine, its six-year run following the twins through college allowed topics to gain maturity. Although the show's premise was geared towards being a family-friendly embodiment of girlhood, sex, drugs, religion and racism are amongst some of the heavier subjects addressed.  
"Sister, Sister" gave us corny jokes, killer fashion, heartfelt scenes and iconic guest appearances over 20 years ago. Now, with its return to Netflix, 90s babies can indulge in the comfort of nostalgia, while newer generations can discover the splendor that makes "Sister, Sister" so memorable.