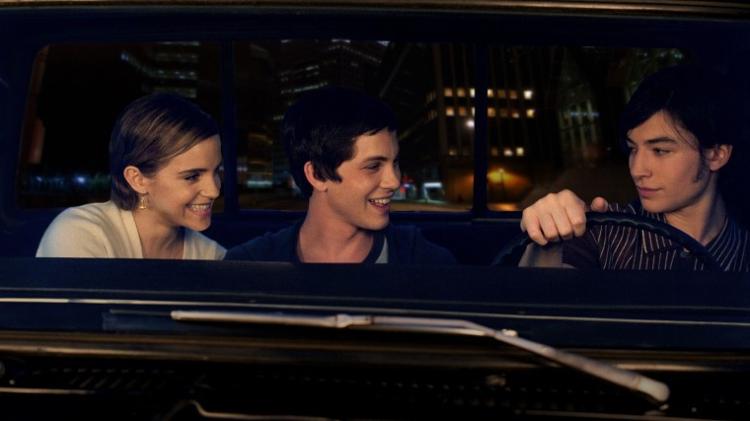 It's the first week of school, and since we are amid a global pandemic and probably shouldn't celebrate by partying this weekend, we've compiled a list of our favorite, nostalgia-inducing, back-to-school movies for you to stream on your own, or in a safe and small group. 
"She's the Man" (2006)
How can you go wrong with a sporty rom-com based on a classic Shakespeare play? Answer: you can't. Laugh your face off as Viola pretends to be her brother Sebastian to prove her soccer skills with her boarding school's rival team. This movie is chock-full of love triangles and iconic lines and probably part of the reason why we all thought we wanted to go to boarding school growing up. Currently streaming on Hulu. 
---
"Perks of Being a Wallflower" (2012)
Join freshman boy, Charlie, as he makes his way through his first year of high school, making friends and life-changing self-discoveries along the way. Best watched alongside a box of tissues, followed by a long, late-night joyride while screaming David Bowie's "Heroes" with the windows down. Currently streaming on Netflix. 
---
"Dead Poet's Society" (1989)
Robin Williams was incapable of making a bad movie, and this classic is no exception. Be inspired by English teacher and lover of poetry, John Keating, as he emboldens his students to "seize the day" and "make your lives extraordinary," causing waves in the elite all-boys boarding school. Make time to cry and write some emo poetry post-viewing for full effect. Rent on Amazon Prime for $2.99.
---
"Breakfast Club" (1985)
We couldn't publish this without including one of the most iconic school movies of all time. This classic made detention—and the eighties—look particularly charming as five high schoolers who couldn't be more different are forced to spend a day together, resulting in dramatic explorations of self, society and relationships. Afterward, you'll definitely want to take this Buzzfeed quiz to find out which character you are. Currently streaming on Hulu.
---
"Remember the Titans" (2000)
This movie is so good that it's easy to forget that it's based on true events. As neighboring schools integrate, Coach Boone teaches the value of striking down biases in the name of teamwork and cooperation while leading his team to the state championship. Currently streaming on Disney+. 
---
"Sky High" (2005)
Sky High walked so Marvel could run, and that is a scientific fact. Watch Will Stronghold deal with all of the standard high school drama, along with the stress of being the superpower-less child of two superheroes. The movie ends with Bowling for Soup's cover of "I Melt with You," so you know it's a good one. Currently streaming on Hulu.
---
"Legally Blonde" (2001)
Don't we all need the ambition, drive and focus of a woman scorned? Get inspired to outshine all your classmates this year with vegan Gemini queen, Elle Woods. Nothing screams girl power like straight A's and internships. Best watched in something pink and fluffy, with a box of chocolates on hand. Rent on Amazon Prime for $2.99.
---
"Ferris Bueller's Day Off" (1986)
Experience the joy and subsequent anxiety that comes with taking a day off of school and fourth wall breaks to the camera that we all pretend to do in real life when no one is looking. Rent on Amazon Prime for $1.99.
---
"Eddie's Million Dollar Cook-off" (2003)
This is the movie that made our generation believe that food fights would be a more common experience than they actually were in high school. In this classic Disney tale of a teenager's passion versus a father's love of sports, Eddie must choose between cooking and baseball. Somehow featuring celebrity chef Bobby Flay. Currently streaming on Disney+.
---
"10 Things I Hate About You" (1999)
Another romantic comedy spin on a Shakespeare classic. Based on "The Taming of the Shrew," and featuring an all-star cast, this movie will make you want to perform love songs on bleachers and write poems about your toxic ex. Currently streaming on Disney+.
Snuggle up, start streaming and enjoy!