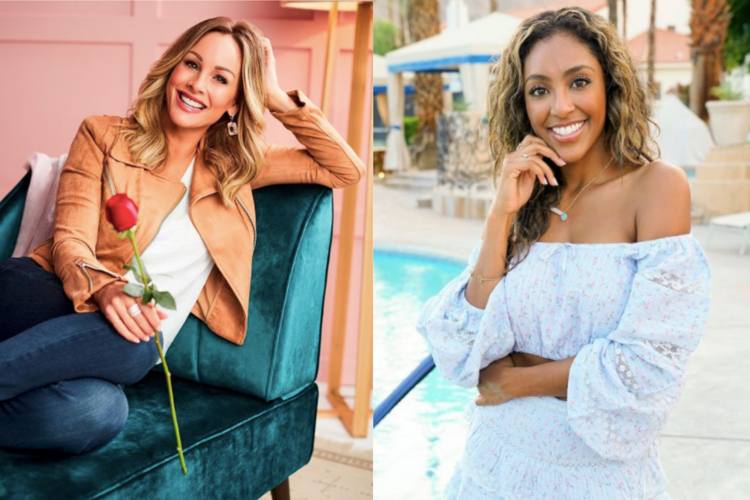 Despite host Chris Harrison assigning this title to nearly every season in "The Bachelor" franchise (which totals 50 across all of the show's spinoffs during its 20-year career), this year might finally be the most dramatic "Bachelorette" season ever.
In early March, Good Morning America announced that 39-year-old Clare Crawley was cast as the star of the 16th season. Crawley first appeared on TV screens in 2014 in season 18 of "The Bachelor," starring the now-infamous Juan Pablo Galavis. Crawley made it to the final two before being dumped. She received high praise from across the nation for her speech to Galavis as she left, calling him out for his inappropriate and disrespectful words and actions.
Crawley then appeared on the first and second seasons of "Bachelor in Paradise." She did not find love on either and left on her own both times. Crawley's next "Bachelor" related appearance was on "Bachelor Winter Games," a onetime international season meant to run in conjunction with the 2018 Winter Olympics. She ended up in a love triangle with German Christian Rauch and Canadian Benoit Beauséjour-Savard. At the "After the Final Rose" reunion special, Beauséjour-Savard and Crawley were engaged, but they broke up shortly after.       
Bachelor Nation had mixed feelings about Crawley's casting announcement. Some thought she had already run through her time on the show. However, others were excited to have an older Bachelorette that might bring some maturity and class to the role.       
Crawley's season on "The Bachelorette" was another casualty of the COVID-19 pandemic, requiring filming to be pushed back to July and August. While quarantining at home, Crawley had time to research the men on her season and said she felt drawn to one particular man: Dale Moss.
Crawley felt an immediate attraction to Moss and gave him her first impression rose on night one. After only four episodes into the season, Crawley was so impressed that she decided to end the show altogether to get engaged to Moss, sealing it with the show's signature Neil Lane brand ring. She'd known Moss for only twelve days.
Most of the first few episodes had surrounded Crawley's intense feelings for Moss, which felt incredibly out of place so soon after starting the show. These feelings made the reality television hit not have any of the charming and sometimes cringeworthy, light-hearted content that usually comes at the beginning when trying to decide who's going to go far, who's going to be the villain, and who could be a week three exit. In a year filled with so much heaviness already, Crawley's few episodes felt incredibly high-stakes and dramatic.
After Crawley ran off into the sunset with her new fiancé, the remaining suitors were left to wonder what's next. Luckily, Harrison didn't leave them in the dark for long and announced that a new bachelorette would be arriving to continue the season as normal. Well, as normal as it can be under these circumstances.
Enter our new Bachelorette: Tayshia Adams. Adams was a contestant on Colton Underwood's season of "The Bachelor" in 2019 and was sent home at the final three. She appeared on the sixth season of "Bachelor in Paradise" and left with fan-favorite John Paul Jones, but they split up after filming.
Adams' entrance into the cocktail party on her first night felt like a completely different show. Her appearance renewed a positive energy in the house that gave a breath of fresh air to both the contestants and the audience. 
Even after only two full episodes to herself, Adams' season already seems to be a successful one, as fans can follow her journey to love like normal instead of being consumed by Crawley's love for Moss after a mere couple of weeks together. Social media lit up with excited praise for the new bachelorette. With idealized expectations of how the remainder of the season would play out now, things can now resume as they typically would.
After so much change over the past months, a return to a more familiar "Bachelorette" style is comforting in a way. Adams' season is still ongoing, but no matter what choices she makes, it is sure to be a wild ride.