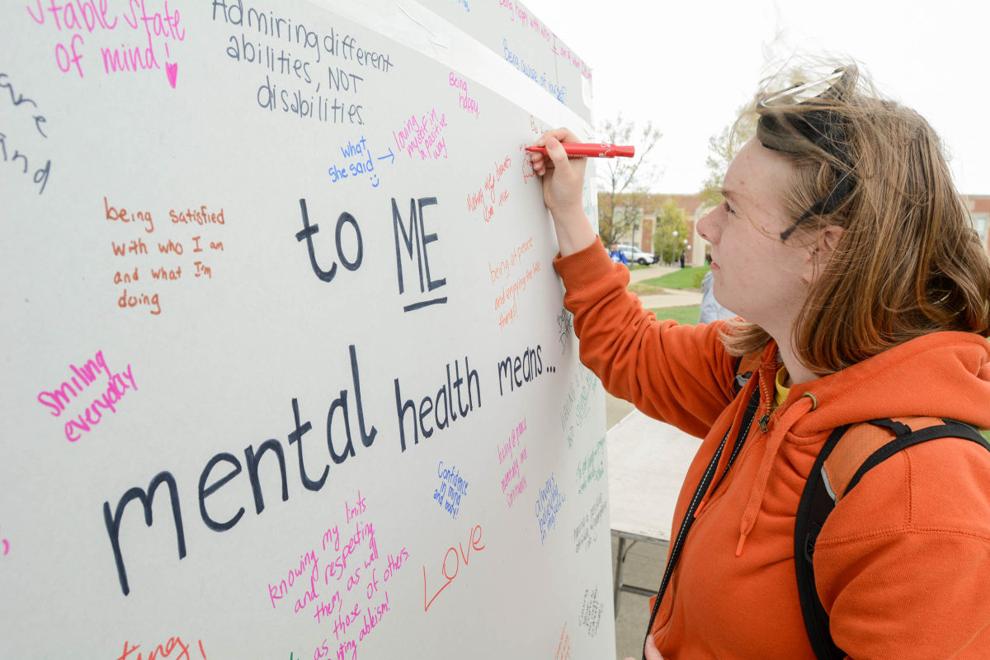 The start of a new school year is always hard on college students and their mental health, especially this semester as campus returns to in-person classes and events after a year of social isolation. This transition won't be easy for anyone, especially after college students' challenges trying to keep up with their studies during the COVID-19 pandemic.
According to a study by Boston University, half of the 33,000 college students involved in the study showed signs of depression or anxiety in the fall of 2020. Further, a nationwide survey sent out to college students by Boston University also found that 83% of respondents said that their mental health had impacted their academic performance.
The findings of this study show that it's essential for universities to provide support for their students to help them work through any adverse effects the pandemic had on their mental health. 
At the University of Cincinnati (UC), Counseling and Psychological Services (CAPS) is here to help students struggling with their mental health. This semester, CAPS will offer many virtual resources, including appointments with counselors over the phone.
UC students can schedule a free, 30-minute telehealth session at CAPS with a counselor to see their next steps to improve their mental health. This phone call may include scheduling a future appointment to address their needs further. Following the 30-minute session and appointment scheduling, students will receive an email with more information about accessing their appointment.
Appointments with CAPS counselors allow students to find support and create a plan to help them achieve their mental health goals. This may include follow-up sessions, virtual therapy groups or being referred to an outside therapist.
More information about how to schedule appointments and what they consist of can be found on the CAPS site.
Beyond counseling sessions, CAPS also offers many virtual resources such as Let's Talk, a free consultation program where students can meet with clinicians for mental health support. To schedule a Let's Talk session, visit this page.
Students can take part in group therapy sessions through CAPS called Wellness Workshops, which focus on improving and maintaining mental wellbeing. These therapy sessions are held on WebEx, and students can register on the CAPS CampusLink page.
Therapy Assistance Online (TAO) is a resource students can use if they are looking for self-help. The TAO website offers "over 150 brief, effective, educational sessions covering over 50 common topics and skills related to mental health, wellness and substance abuse issues."
The Bearcats Support Network (BSN) is another resource for students to find mental health support from their peers. BSN hosts student-led support groups and events aimed at improving UC student's mental health.