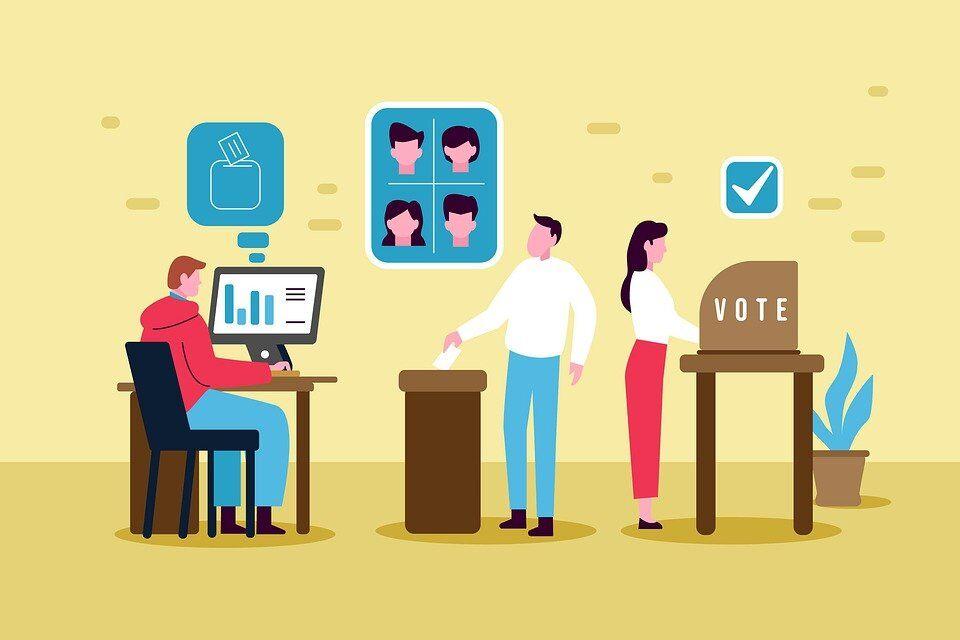 If you haven't seen the yards full of campaign signs, the constant stream of presidential ads on TV and social media or the influx of mail encouraging you to vote, I'm here to tell you that the 2020 election is approaching fast.
Many Americans are taking the opportunity to vote early or request absentee ballots this year, or they are gearing up to vote on election day. It's essential to create a plan for how you intend to vote and stick to it.
If you've noticed there's a huge push to get people to the polls this year, arguably more considerable than years past, you're right. This race is shaping up to be one of the most controversial and divisive in history. Consequently, the public is promoting a message that every eligible citizen should vote. 
Voting is considered a responsibility that citizens take on as being part of a democratic society. Although participation isn't required, choosing not to be involved in the process means you may not be represented in our democracy. 
The United States has always had a dismal voter turnout compared to other countries. According to a survey conducted by Pew Research Center, only 55.6% of Americans who were eligible to vote cast their ballot in the 2016 presidential election. Out of the 32 countries surveyed in the voter turnout study, the United States was 26th. 
What causes such a low voter turnout? For the most part, it results from the mindset many Americans have about how valuable their vote is in an election. Many people think that their single vote doesn't matter in the long run, but this is far from true. 
Young adults have historically had a low voter turnout in elections, which allows issues that directly impact youth in the United States to be forgotten or ignored frequently. Think about issues in the United States that you care about; college debt, health care, environmental conservation and minimum wage. Your vote directly affects legislature about the things that play a role in your daily life. 
So why vote in this election? You will be a part of history. According to The Guardian, the 2020 election may very well have the highest voter turnout in over a century. As of Oct. 23, the US Elections Project is predicting a turnout of about 150 million, representing 65% of eligible voters. 
Many American citizens are choosing to vote on election day this year. If you plan to go to the polls on Nov. 3, make sure you know everything you need to bring with you. Two-thirds of states require some form of identification when you vote. There are several types of valid identification in Ohio, including a photo ID, military ID or a bank statement. For more identification information, look here. 
Ohio also offers early voting, which began on Oct. 6th and will end Nov. 2. Anyone registered to vote can vote early at their county board of elections. If you aren't sure where your board of elections is located, use this directory. Voter identification requirements still apply when voting early.
If you recently cast your ballot through the mail, you can track it in the postal system and see if it's been accepted for counting. If you voted by mail in Ohio, you can track it here. 
Voting is crucial and a great way to fulfill your civic duty and ensure you are represented in our democracy. It's the easiest way to make your voice heard and become part of the legislative process. Be sure to make a plan before election day and get to the polls.