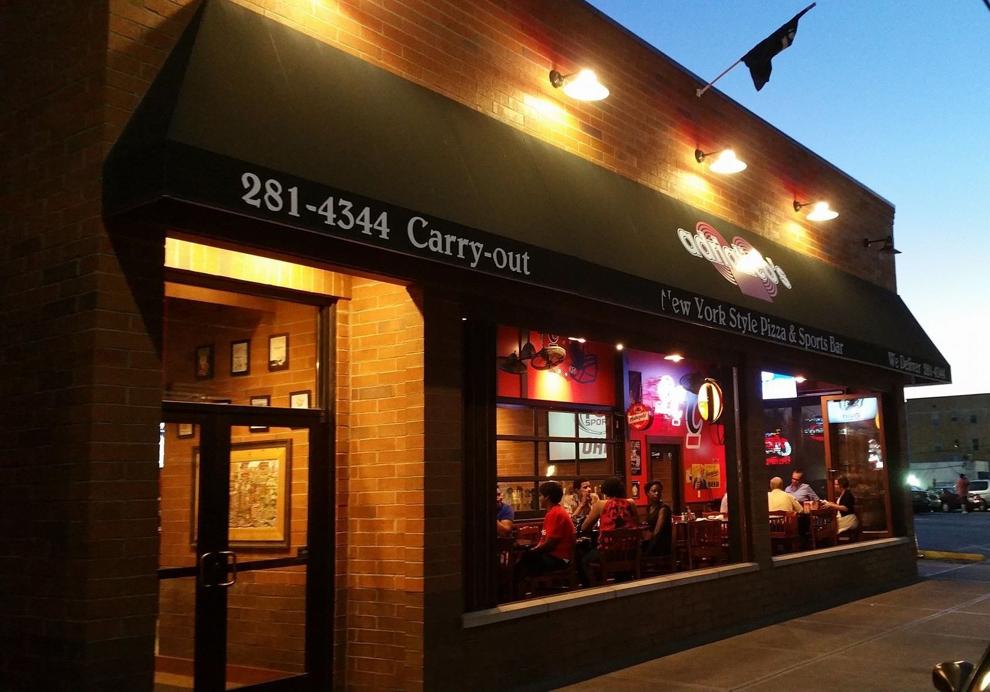 Late-night cravings are a staple part of every college student's life. Whether you're up late socializing, studying or you don't want to go out and brave the cold weather, many students find themselves reaching for their favorite food delivery apps. 
The recent lift of the curfew means that many restaurants are once again able to offer late-night delivery to satisfy all your midnight-munching needs. Next time you find yourself up at 2 a.m. with a grumbling stomach, be sure to check out these late-night gems.
---
Drunken Bento
Open till 1 a.m. on the weekends, this Clifton classic has long been a takeout favorite for students. Their menu offers a wide variety of Japanese and Korean dishes, but most students will tell you they come here for the sushi. Whether the idea of raw fish still scares you, or you consider yourself a sashimi aficionado, Drunken Bento has rolls to cater to your comfort. Their must-try is the Sunday Morning Roll, a deep-fried roll with salmon and cream cheese, topped with spicy mayo and eel sauce. Perfect for fighting off studying hanger or next morning's hangover. 
---
Mac Shack
Mac Shack is the mac-and-cheese-only branch of Keystone. Open till 2 a.m. on weekends, they offer a variety of mac-and-cheese creations to fuel your cheesiest dreams. In addition to their signature macs, named after various rock legends like the Fleetwood Mac and the Buffalo Springfield, the shack also offers a unique blend of toppings to customize to whatever your craving is. The original Lovin' Spoonful topped with Flamin' Hot Cheetos is a must-try.
---
Adriatico's
Arguably pizza is the reigning leader of late-night cuisine. Adriactico's is serving up some of the best slices in Clifton till 2:30 a.m. every weekend. Their Bearcat-size pizzas are perfect for splitting with friends for a reasonable late-night cost. They carry your traditional pizza toppings like pepperoni and sausage, but their specialty pies are their must-try. Their BBQ Chicken with chicken, onion, jalapeños, bacon and BBQ sauce is the ultimate late-night reward after making the most of your weekends. 
---
Insomnia Cookies
Find yourself craving something sweet to finish off your night? Check out Insomnia for warm, melt-in-your-mouth cookies. Open till 3 a.m. on weekends, this dessert haven carries fresh baked cookies, ice cream, and even milk to satisfy your sweetest dreams. Their best deal is their six-pack, enough to let you try one of every flavor and still have some leftover in the morning. 
---
Drunken Tacos 
As the name suggests, this place hits the spot after a night of drinking. Offering a unique array of modernized classics, this Clifton joint has long been a go-to for late-night bites. They have a wide variety of dishes to fit all hunger levels, whether you're looking for a snack or a full-blown meal, Drunken Taco has a dish to cater to you. Be sure to try their original Bulgogi Taco, filled with Korean-style Bulgogi beef and jalapeño.