Operas are an interesting breed of art. Some people adore them, while others don't quite understand the appeal. The College-Conservatory of Music's opera department continues its 2018-19 MainStage season with Wolfgang Amadeus Mozart's "La Clemenza Di Tito," running now through April 14.
The opera is set in 1959 Cuba, where Emperor Tito Vespasian is looking for an empress. Vitellia, daughter of the late Emperor Vitellio, is seeking revenge against Tito for the death of her father. She expected Tito to choose her as empress, but he had two other women in mind.
One of them is Servilia — the sister of Tito's best friend, Sesto. The problem? Servilia and her love, Annio, are trying to get married. Meanwhile, Vitellia seduces Sesto and uses him to kill Tito.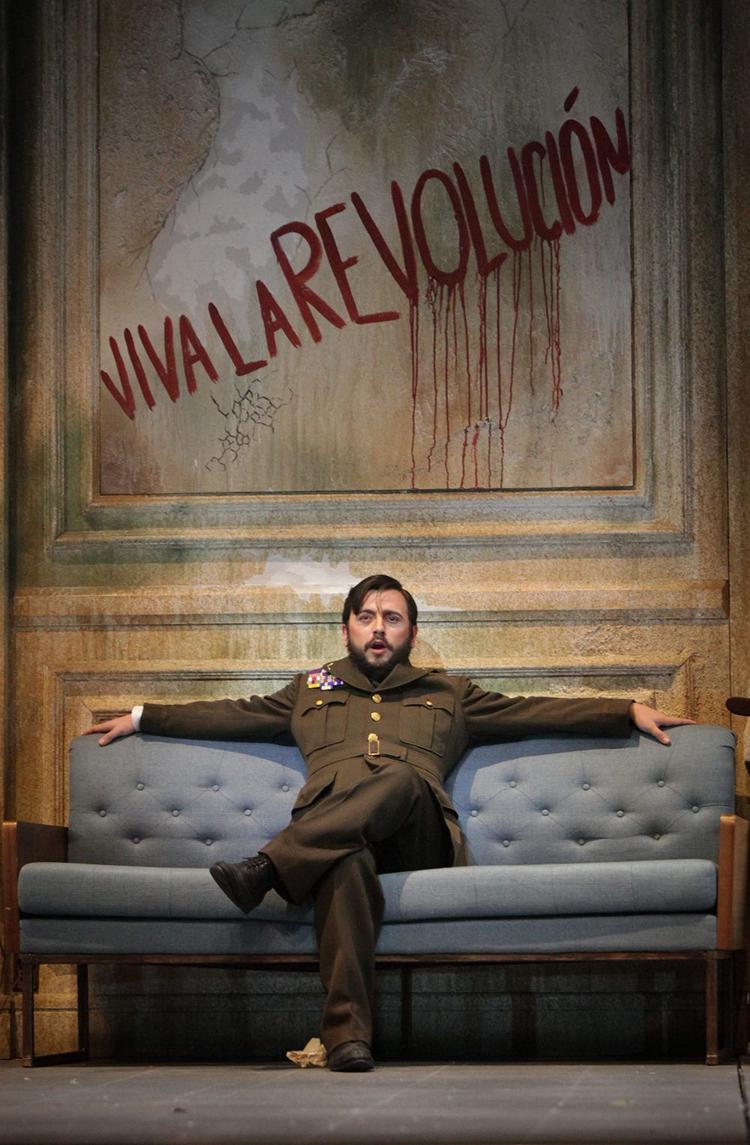 Now, put the entire show in Italian with a handful of subtitles, and you understand my confusion. While there were English subtitles above the stage, they were inconsistent. Sometimes, they stopped mid-song. Other times, they didn't appear at all. Overall, it made the plot incredibly difficult to follow.
This said, the talent of the cast is next level — as is expected with CCM. Each voice in the company was stronger than the next, and there were several performances that showcased stellar acting talent.
Grace Kiver (Annio) was a highlight of the show. Kiver's stage presence is unmatched: she boasts honest, impassioned acting skills with a gorgeous voice to match. She appeared to connect with every performer onstage, and she never let the singing do the work for her.
Still, the stars of this production were the technical elements. The beautiful lighting and intricate period costumes made for a captivating spectacle, even when the plot lost me.
During the overture, Teresa Perrotta (Vitellia) strolls across the dimly lit stage, turning on various lamps that leave the mansion-esque set in a gorgeous golden glow to set the mood. The entire first act is played on the same set, but in the second act, the set becomes the lead. Desks and podiums come from below the stage, and giant wall decor comes from above. Each element left me stunned and pulled me right back in.
The late 50s is such an exciting time period for fashion and costume design, and Rachel C. Boylan doesn't disappoint. The show featured pill box hats, bomber jackets and plenty of fit and flare dresses — all my favorite things.
Despite the talented crew and advanced technical elements, I can't say I understood the appeal of this opera. I have mad respect for the performers, but I don't plan on seeing this one again.