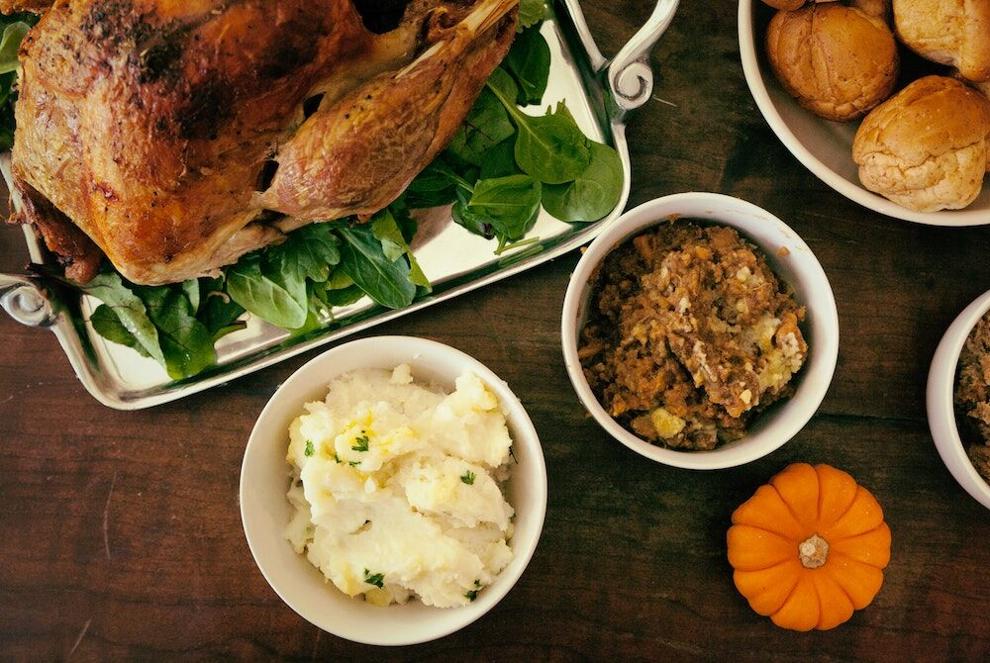 Thanksgiving is approaching and now is the time to start planning for the festivities. For many, the holiday is about expressing gratitude and appreciating the people in your life through food. 
At the University of Cincinnati (UC), every student cannot travel home and spend Thanksgiving with their loved ones. So, many students have adopted a new tradition called Friendsgiving. A Friendsgiving is exactly what it sounds like, a Thanksgiving with friends.
Not every Friendsgiving is the same and everyone has their own traditions. Marisol Allison, a fourth-year political science student, celebrates Friendsgiving to praise and treat the amazing people who have made their way into her life.
"Friendsgiving is meaningful to me because it's one way we all spend time together; it's said the quickest way to the heart is the stomach and all my friends love to eat," said Allison. "Friendsgiving is just a little more special because there is a little more thought and love put into the food and environment of whoever's home we are at."
The house can get pretty hectic with eight people in the kitchen cooking their faces off. Allison's menu includes chicken turkey, Indian food, Mexican food, appetizer platters, fresh-baked bread, drinks and desserts - all of which take about four to five hours of cooking and prepping.
"We expand out at least three tables and have all of us gather around with homemade cocktails, we say a quick cheer and then we all eat," said Allison. "Besides chewing, I hear laughter the most and it makes me happy."
After all of the food has settled, Allison and her friends begin the afterparty. Everyone gets together in the living room to play cards and board games.
"The after-party is a tradition of ours, sometimes there is Christmas music in the background, but mostly we are too busy getting competitive over our go-to game Avocado Smash," said Allison. "There's a lot of yelling in that one."
A meaningful Friendsgiving is not just the food, it's the people who we choose to spend our time with. Surrounding ourselves with the people we cherish is key to a successful Friendsgiving.
Katie Kirk, a third-year physics and astrophysics student, has been celebrating Friendsgiving since she was in high school. Kirk celebrates Friendsgiving as a way to meet up with old friends.
"We had a friend who moved away," said Kirk. "So, it was a way for all of us to reconnect when she came back in town."
Kirk typically spends Friendsgiving over at a friend's house. Sometimes they order food, like Olive Garden, while other times Kirk and her friends will all bring their own dish. As far as activities go, Kirk and her friends usually play board games or cards followed by a gift exchange.
"One year, we did a white elephant gift exchange and the next year we did a secret Santa gift exchange," said Kirk. "Then we'd usually go to the lights at the zoo afterward."
For Katie Carson, a fifth-year music education student, Friendsgiving is a bit more laidback, involving a lot of coffee, snacks and catching up. Last year for Friendsgiving, Carson and friends included a bonfire with smores and a rotating Spotify queue.
"For us, it's more like a happenstance Friendsgiving than a planned event," said Carson.
There are no rules to planning a Friendsgiving; it can be celebrated in any way. Whether someone chooses to include traditions they grew up with or add traditions of their own, it's all about enjoying time with friends.