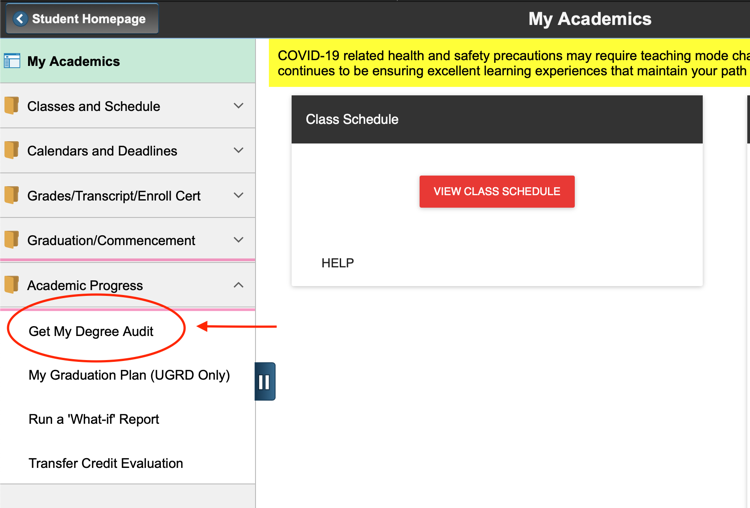 The fall semester may have just started, but we will be filling our enrollment shopping carts for the spring before we know it. We have sorted through all the emails from UC's team of advisors to offer a guide to streamlining your schedule-planning process and to graduating on time. Note: some programs may require a more intensive advising process, but we are here to offer general tips and ideas for the average student.
---
Keep an eye on your degree audit
Your degree audit is a beautifully organized way to view the classes required for your declared academic program, along with your academic progress. The audit allows you to view the courses you have taken and the courses that are still required to finish your degree, listing every class option that could fulfill each requirement. Rachel Parks, the Senior Academic Advisor for Lindner College of Business, says that advisors work diligently to keep each student's degree audit as accurate and updated as possible.
---
Meet with your academic advisor at least once an academic year
It is beneficial to everyone involved if you stay in regular contact with your advisor. When planning a study abroad or co-op, your advisor should be in the loop so they can help you stay on track accordingly.
Forgot who your advisor is? You can find this information on your catalyst account under the "My Academics" tab, at the bottom of your academic profile. You can schedule an appointment with your advisor via Starfish or email them directly. 
---
Understand how enrollment times work
This year, students have access to the full listing of classes offered in spring 2021 by late September and are able to start filling their enrollment shopping carts and planning courses.
Keep an eye out in your email for a message regarding your "assigned enrollment time." Enrollment times are assigned to allow students who are nearing graduation to choose the courses they need without the stress of waitlists. For more information on this process, visit the Office of the Registrar.
---
Pay attention to prerequisites
When filling your enrollment shopping cart, it is good to "validate" classes to ensure that you have completed any prerequisites.
"Academic planning is like a big puzzle," said Parks, "so you want to make sure you know which puzzle piece is supposed to go first in order to complete the whole thing."
Overall, keep an eye on your email and do your best to stay in open communication with your advisors and professors. If you have questions on class offerings or the enrollment process, ask as soon as possible. The university has compiled teams of advisors who are passionate about keeping students on-track for graduation and are ready to answer any question you may have.