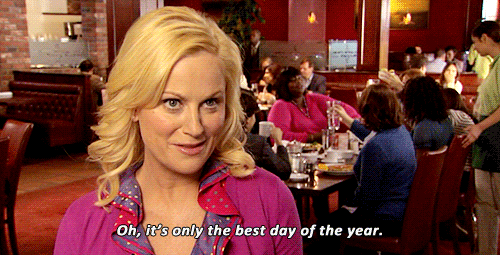 The concept of "Galentine's Day," a day reserved for women and their female friends to hang out the day before Valentine's Day, was invented on a 2010 episode of "Parks and Recreation." Since then, it has evolved from a TV joke to an unofficial holiday that focuses on self-care and the love shared between friends.
On Feb. 13, round up your closest friends and hit the town. Or stay indoors. However you decide to spend your day, be sure to check out this list of things to do with your gal pals.
Attend a cocktail and cupcake event
The BonBonerie is a café and bakery in O'Bryonville. The staff is hosting a special Galentine's Day event 7-8:30 p.m. Wednesday, Feb. 13. Dinner and cocktails will be served, and each attendee will receive two cupcakes — one for dessert and one to take home. Tickets are $50 per person, so start saving now.
See a play
There's no shortage of performance art in Cincinnati this month. "In The Heights," Lin-Manuel Miranda's first musical, is at Playhouse in the Park. On Feb. 13, the same theater is giving discounted tickets for its world premiere of the romantic play "The Last Wide Open." The Cincinnati Shakespeare Company will host a production of the Pulitzer-Prize winning August Wilson play "Fences," and the Cincinnati Ensemble Theater will host its regional premiere of the comedy "Ripcord." Playhouse in the Park and Cincinnati Ensemble Theater offer $15 discount tickets for students, and Cincinnati Shakespeare offers $14 discount tickets for students.
Binge-watch Netflix
Looking to spend the day indoors? More power to you. Heat up some popcorn with your friends and spend the day catching up on the shows everyone is talking about.
Go to a movie theater
For those who feel like venturing out of the house, there are plenty of movies to see. For a lighthearted film, try "Lego Movie 2: The Second Part," a sequel to the 2014 hit "The Lego Movie." Tiffany Hadish stars in the comedy "What Men Want," a gender-flipped remake of the 2000 film "What Women Want." If you're looking for an action movie with a female protagonist, "Alita: Battle Angel," based off the Japanese manga series, hits theaters next week.
Eat out at an unfamiliar restaurant
There are plenty of restaurants around town that are great for college students. Calhoun has sushi, Indian cuisine, and pizzerias. If you take the UC shuttle to Ludlow Avenue, check out the newly-opened Gaslight Bar and Grill. If you feel like venturing a bit further, Over-the-Rhine has restaurants like The Eagle, which specializes in fried chicken; and Taste of Belgium, the best place in Cincinnati for Belgian waffles. Rally your gal pals and embrace the foodie within you.
Spend a day on the town
There's a whole city outside of UC's campus. Explore it. Set out with your friends to see everything the Queen City has to offer. Stroll through Burnet Woods, Eden Park or walk along the riverfront. Head downtown to go shopping, ride the streetcar or go ice-skating on Fountain Square. Of course, you can always just wander around and see where the day takes you. Isn't that what exploring is all about?
Whatever you end up doing this Galentine's Day, remember what it's all about: spending some quality time with your female friends instead of focusing on romance.