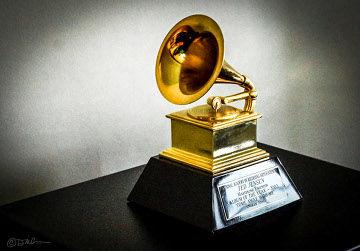 The 2020 Grammy Awards are this Sunday, and some of the biggest names in music are nominated. First-time nominee Lizzo has the most nominations with eight, while Billie Eilish and Lil Nas X are in second with six nominations. Lizzo and Eilish are both nominated in the four biggest categories – Record of the Year, Album of the Year, Song of the Year, and Best New Artist – marking the first time in Grammy history that two artists have both been nominated in all four.
Also nominated are Ariana Grande and H.E.R., both with five nominations. Other favorites nominated are Post Malone, Lana Del Rey and Taylor Swift.
In 2018, the Grammys expanded the number of nominees in the top four categories from a possible five nominees to eight. This year, each category has a full eight nominations and they are anybody's game. Here's who might win come Sunday Night:
Song of the Year
"Lover" by Swift is a fan favorite to win Song of the Year because she wrote the song by herself. However, a win could be seen by "Truth Hurts" by Lizzo or Eilish for "Bad Guy."
Other nominees are "Someone You Loved" by Lewis Capaldi, "Hard Place" by H.E.R., "Bring My Flowers Now" by Tanya Tucker, and "Always Remember Us This Way" by Lady Gaga, and "Norman F****** Rockwell!" by Del Rey.
Record of the Year
While Song of the Year awards the composition of a song and its songwriters, Record of the Year recognizes an artist's specific recording of a song. Favorites to win are Lizzo's "Truth Hurts" and Eilish's "Bad Guy" along with "Old Town Road" by Lil Nas X. However, Grande's clever production and integration of "My Favorite Things" into her track "7 Rings" could earn her the win. 
Also nominated are "Talk" by Khalid, "Sunflower" by Post Malone and Swae Lee, "Hard Place" by H.E.R. and "Hey, Ma" by Bon Iver.
Album of the Year
Once again, Lizzo is nominated for "Cuz I Love You" and Del Rey for "Norman F****** Rockwell!" Grande has a high chance of winning for creative production and incredibly unique pop sound on her album "Thank U, Next." Eilish is nominated for "When We All Fall Asleep, Where Do We Go?" and has a strong chance of winning, which would make her the youngest winner in Grammy history.
Other nominees are "I,I" by Bon Iver, "I Used To Know Her" by H.E.R., "7" by Lil Nas X, and "Father of The Bride" by Vampire Weekend.
Best New Artist
New-found favorites like Maggie Rogers and Rosalia are nominated. However, Eilish, Lil Nas X or Lizzo are expected to take the win. With Lizzo's recent burst of popularity, she has a slight edge that could earn her the win. However, Eilish's one of a kind style could get her the Grammy. It should be noted that Eilish also won Best New Artist at the most recent American Music Awards.
Other nominees are Black Pumas, Tank & The Bangas and Yola.