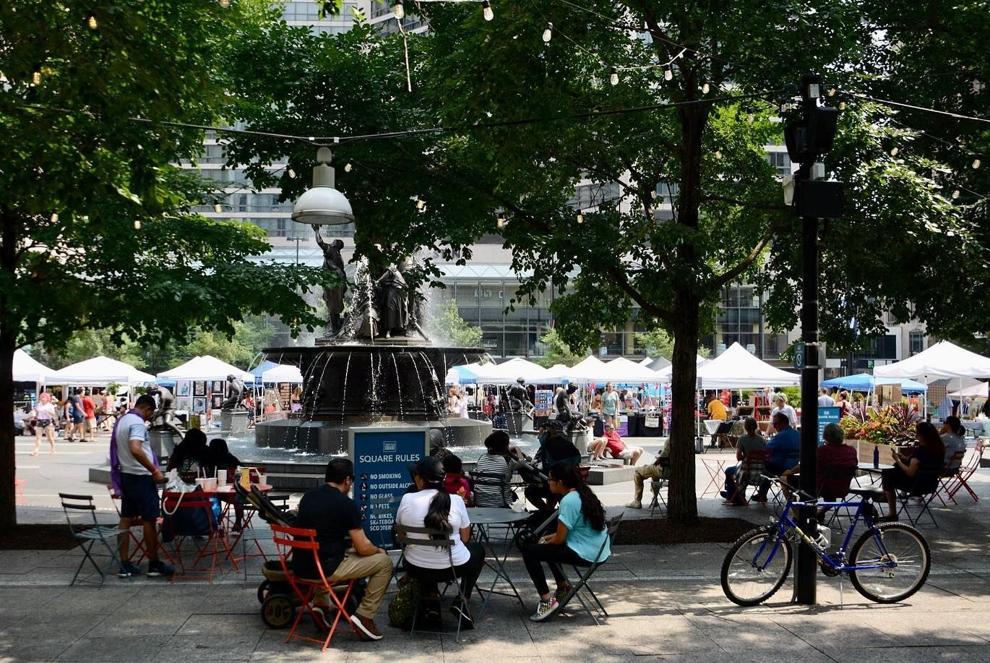 With one last weekend of summer, there are plenty of events going on around town over the Labor Day holiday to make the most of the long weekend. 
Sept. 4: AfriFest
Just across the street from campus at Burnett Woods, the 5th annual AfriFest will take place. As Cincinnati's largest African cultural event, there is something for everyone, including musical performances, dances, African and Caribbean cuisine and locally owned vendors. There will also be a health fair, job fair, tourism fair as well as other educational programs.
Free, 1 – 7 p.m., Burnet Woods Bandstand, 3298 Clifton Ave. 
Sept. 4: Cincinnati Pops Labor Day Concert in the Park
Music lovers can check out The Cincinnati Symphony Orchestra's free concert at Central Park in Forest Park. Performing everything from the Great American Songbook favorites to soul classics from James Brown, there's something for everybody. 
Free, 7:30 p.m., Central Park, 1201 W Kemper Road. Tickets. 
Sept. 5: Riverfest
Cincinnati's biggest Labor Day week event, Riverfest, will return this weekend, with celebrations taking place on both sides of the river in Cincinnati, Covington, Newport and Bellevue. During the day, there will be live music, food vendors and activities. In addition, many businesses at Newport on the Levee will be offering discounts for the holiday. 
In the evening, the Western & Southern/WEBN firework show will take place, visible on both sides of the river. The 30-minute show is one of the largest firework displays in the Midwest and is attended by almost a half a million people every year. 
Free, 1 – 11 p.m. 
Sept. 5: Art on Vine
If you're looking to support local artists, head down to Fountain Square where over 80 artists will gather for Art on Vine to showcase and sell their art over the weekend. Local food trucks and a full bar will be available for guests to enjoy. 
Noon – 6 p.m., 520 Vine St.  
Sept. 6: Aruna Run
Those looking for a good time and a way to benefit a good cause should check out the Aruna Run. Located at Smale Riverfront Park, the 5k benefits the Arena Project, an organization that works to free, employ and empower victims of human trafficking, with 100% of registration fees going to help fund the project. 
Registration fees start at $25, Race times vary, 166 W. Mehring Way. 
Sept. 4 – 6 : The Ohio Renaissance Festival
For those looking to get a little but further off campus, the Ohio Renaissance Festival opening weekend offers an opportunity to step back in time to 16th century England. Visitors can play medieval games, watch jousts, eat food from the times and shop from over 150 vendors. 
Tickets start at $23 for adults, 10:30 a.m. – 7 p.m., 10542 East State Route 73, Waynesville, OH. Tickets. 
Till to Sept. 6: Butterflies of Bali
The 25th annual Butterflies of Bali at Krohn's conservatory will conclude over Labor Day weekend. Visitors can see thousands of Butterflies native to the island flutter throughout the conservators in this tribute to Indonesian culture. 
$10, 10 a.m. — 7 p.m., 1501 Eden Park Dr.