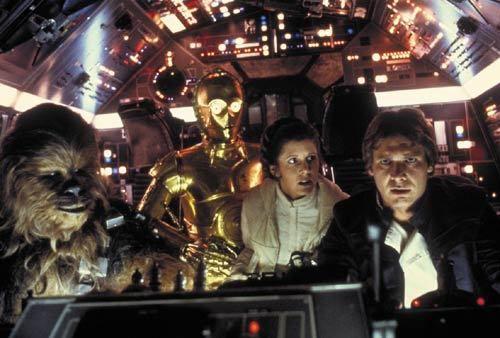 Friday, Sept. 6
Covington Oktoberfest
What better place to celebrate all things German than Mainstrasse Village in Covington? After severe weather and a handful of other issues caused last year's Oktoberfest to be cancelled, they are back with a more local focus. The festival will still include all the beer, food, music and revelry your German loving heart desires.
5-11 p.m., Friday; noon - 11 p.m., Saturday; noon - 8 p.m., Sunday; Goebel Park, Philadelphia Street
The Indian Film Festival of Cincinnati
Take in a night of Indian culture, enjoy cocktails and watch The Sweet Requiem at the Cincinnati Art Museum. The film is a new work from directors Ritu Sarin and Tenzing Sonam that brings awareness to the refugee crisis in an area that is rarely covered, which is the purpose of the Indian Film Festival. This festival, held by The India Sister Cities in cooperation with the Cincinnati Art Museum.
6-9:30 p.m., Cincinnati Art Museum, 953 Eden Park Drive 
---
Saturday, Sept. 7
Bellevue Art in the Park
The Summer to Fall transition is always well spent at art fairs and farmers' markets. Head to Bellevue Beach Park for a celebration of art, music and food as 90 artists and craftspeople sell their goods. It can be an event for the family with plenty of activities for kids and craft beer and wine for adults.
10-5 p.m., Bellevue Beach Park, 665 Frank Benke Way
Star Wars: The Empire Strikes Back
In a galaxy far, far away, the Cincinnati Pops play along to John Williams' score in Star Wars: The Empire Strikes Back, Episode V. This is the second installment in its Star Wars screen to stage series, and it is not to be missed. You can even get your picture taken with Fluke Skywalker, and pick up a galaxy cocktail.
7 p.m. Sept. 6-7, 2 p.m. Sept. 8, Music Hall, 1241 Elm St.
---
Sunday, Sept. 8
Festival of Faiths
Looking for a place for people of all faiths to come together under one roof and celebrate? This will be the second festival organized by the Bridges of Faith Trialogue. There will be more than 100 exhibits, activities, interfaith dialogues, workshops, etc. Activities will include rosary making, alongside Israeli dodgeball and Islamic bead bracelet creation.
12:30-5 p.m., Cintas Center, 1624 Herald Ave.
Cuba: Journey to the Heart of the Caribbean
Already missing the beach and wanting to escape Cincinnati for an hour or two? Travel to a tropical getaway by seeing Cuba: Journey to the Heart of the Caribbean at the Cincinnati Museum Center's Omnimax theater. Be surrounded by the breathtaking sights both above and below the ocean floor and stroll through the streets of Havana, teeming with music, dance and history. The film is shot through the eyes of native historians, artists and scientists, giving a more intimate and realistic portrayal of their island.
Showing daily from 11 a.m. - 9 p.m., Cincinnati Museum Center, 1301 Western Ave.