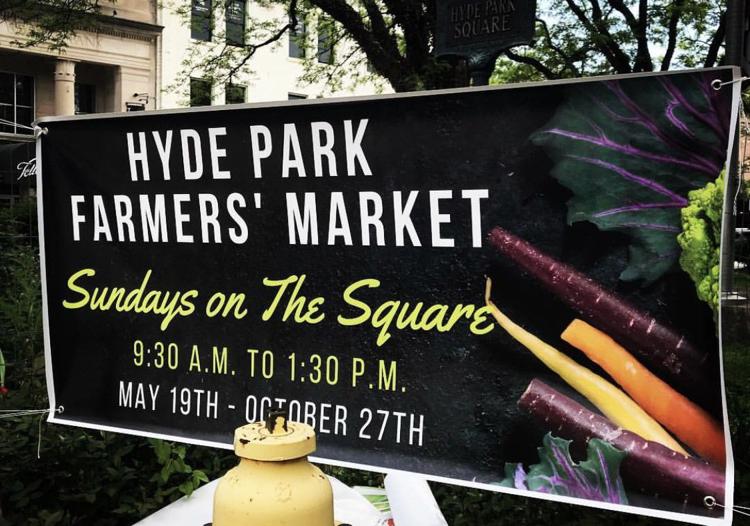 With the good weather picking back up, take this weekend to decompress and explore the city. Don't know what to do? Here are a few options that are close to home and budget friendly.
---
Friday, Sept. 13
WorldFest
The spirit of Cincinnati flourishes when vendors, artists and musicians from all walks of life gather to share their culture with the city. There's sure to be something new to experience no matter where you turn, as everyone's looking to gain an appreciation for the lives of those around them. Take advantage of the chance to learn something new about a part of the world you've never seen before.
11:30a.m.-1:30p.m. Fountain Square, Fifth and Vine Streets.
Meditation & Kayaking
You've likely never considered exploring your spirituality on the white waters of a river, but that doesn't mean it isn't worth a try. If you're feeling stressed this semester, perhaps a mindful float will be what you need to get back on track and find your inner peace. Certified instructors will guide you on how to control a kayak between teaching their easy meditative activities.
6:00-7:30p.m. Winton Woods, 10245 Winton Road.
---
Saturday, Sept. 14
Cincinnati Moon Festival
On this night, Cincinnati brings its Chinese culture to the forefront to celebrate the traditional mid-Autumn Festival with lanterns, food and one big brilliant moon. At its absolute brightest and roundest of the year, the city is making certain to honor the occasion with hours of fun and a celebration you won't soon forget. Don't miss this spectacular sight and an evening of excitement.
3:00-8:00p.m. Fountain Square, Fifth and Vine Streets.
Laughs at Taft's with Michael Palascak
Everyone deserves a laugh between their loads of homework, so why deny yourself the pleasure? Taft's Brewpourium presents Chicago-based Michael Palascak, a comedian who has featured in "The Late Late Show with James Corden,"Comedy Central's "HALF HOUR,"and many more of your favorite comedy shows. Take advantage of the chance to lighten your spirits outside of early-morning classes and late-night study sessions.
8:00p.m. Taft's Brewpourium, 4831 Spring Grove Avenue.
---
Sunday, Sept. 15
Hyde Park Farmers' Market
"Wholesome," "local" and "variety" are words that are sure to make you drool when it comes to food. At the Hyde Park farmers market, all the food presented comes from farmers and artisans around the Cincinnati area that expect you to have a mouthwatering experience trying out their selections of meats, cheeses, fruits and vegetables. There's no way you'll leave with empty hands or an empty stomach.
9:30a.m.-1:30p.m. Hyde Park Square, 2700 Erie Ave. 
Ride Cincinnati
If you enjoy long bike rides and giving to charitable causes, Ride Cincinnati is the best way to spend your Sunday morning. Riders can bike a minimum of 8 miles to raise money for cancer research at the UC Health Barrett Cancer Center (and get a good workout in along the way!) 100% of your rider-raised dollars will go to the cause, and you'll be contributing to a worthwhile movement.
6:00a.m.-3:00p.m. Yeatman's Cove, 705 E. Pete Rose Way.