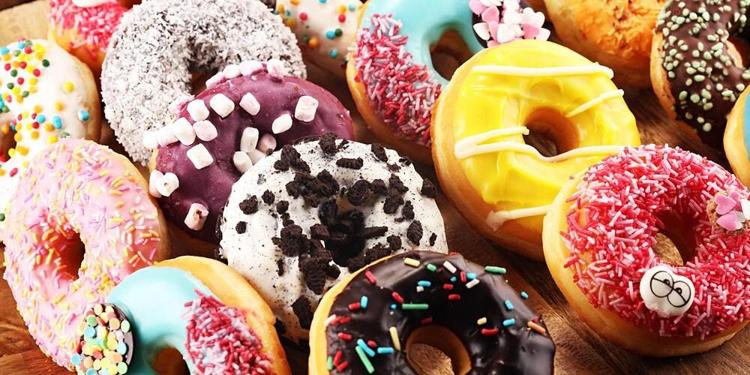 Saturday, Sept. 26
Midwest Black Culture Fest: A Black Harvest
From art to beauty, fashion to wellness and so much more, Midwest Black Culture Fest is welcoming all to their celebration of Black business and Black culture in Cincinnati this Saturday. Take a stroll through the different products local vendors have to offer, try your shot at some exciting giveaways and take a look at the mini pumpkin patch featured to commemorate the season. Kick back and enjoy a lovely time at the festival and make sure to support some of the city's small businesses!
12-5 p.m. Findlay Playground, 1811 Vine St.
---
Sunday, Sept. 27
Donut Fest
Calling all sweet-tooths, breakfast fanatics and pastry freaks this Sunday. Cincinnati is the proud host of Donut Fest, a sweet celebration for donut lovers to come together and taste-test the delectable selection of pastries that local bakeries have to offer. Sample a variety of unique donut flavors, wash it down with a swig of piping hot coffee, and take a look at the other pastries and activities the festival has to offer. Be sure to put in a vote for your favorite donut and stick around to see which gets crowned the "Best Donut of Cincinnati."
1-5 p.m. 
---
Highlight | Findlay Market
Since 1855, Findlay Market has been a vital source of life for people in the Cincinnati community. The market has attained landmark status among sustainable shoppers, local business owners, farmers and producers of the surrounding area. The diverse range of people who gather to buy and sell sustainably within has created a welcoming environment, bustling with life week after week as people return for their fix of locally-produced goods. 
The market values are simple and well-known: local, authentic, value-minded, entrepreneurial and responsible. Their intent to encourage fresh foods for healthy living, foster human connections, and nurture small business development within the city's dwellings has found appeal within most everyone. The popularity of the market has yet to waver, and the crowds continue to come back for the products they adore and be a part of the community they love.
Students themselves have found their place at Findlay. The products sold by artisans and vendors have great appeal because of their locality and their non-commercial aesthetic. Fresh ingredients have encouraged UC students to take up cooking their own homemade meals, and the rarity of homemade goods has inspired people of all ages to take greater consideration into the items they purchase for themselves and their home.
Findlay Market is open every day but Monday, from morning to afternoon, and will always have something of substance to offer their loyal consumers. Join the throng of market-goers to support local vendors and bring home something one-of-a-kind for yourself.