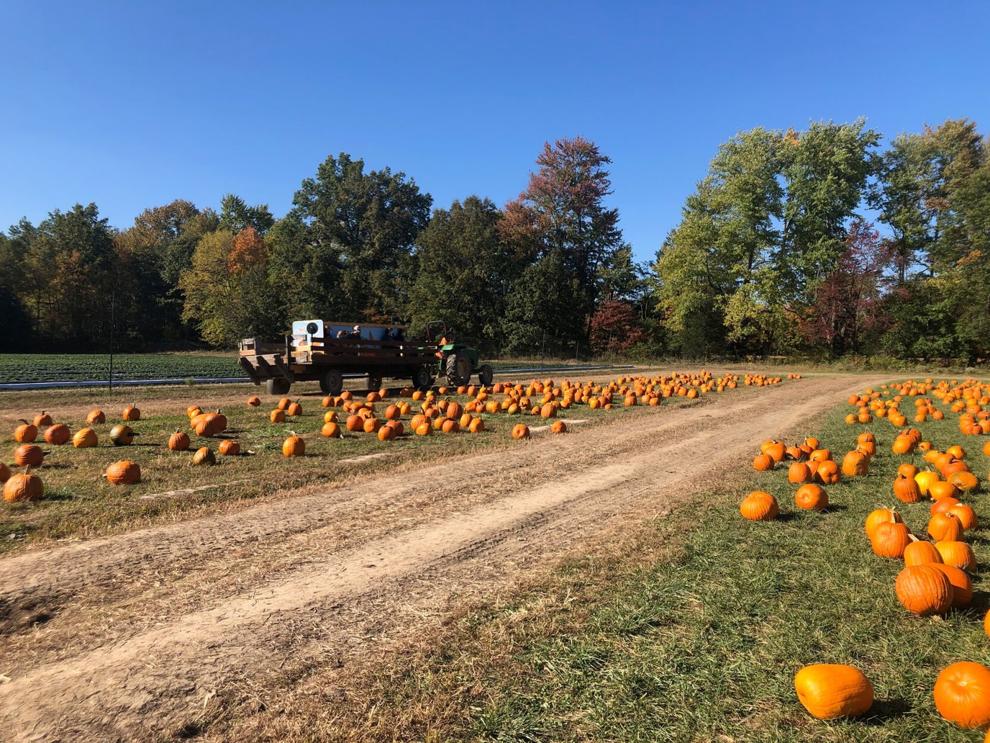 As midterms approach, it's important to take a break from the stress of school every now and then. Whether it's picking out a Halloween pumpkin or enjoying a historic film, Cincinnati has a wide selection for you to choose from. 
Fall Festivities
Sept. 18 – Oct. 31: Fall on the Farm
It's the time of the year for pumpkin picking, corn mazes and hayrides. Take some time this week to have a fun outing during Fall on the Farm at Blooms and Berries Farm Market and Garden Center. This farm not only includes a five-acre corn maze and caramel apples, but sunflower fields and animal encounters as well.
Costs vary, 9 a.m. – 7 p.m. Blooms and Berries Farm Market and Garden Center.
Sept. 24: Pups, Pints and Pumpkins
If you are stopping by Blooms and Berries Farm Market and Garden Center this week, make sure to ask about Pups, Pints & Pumpkins. Bring your furry four-legged friends for a cozy fall evening. Doggie bags, a Beer Garden, pup cups and hot dogs will be provided. 
$12.95, $4.95 to include dogs, 5 – 8 p.m. Blooms and Berries Farm Market and Garden Center. 
Food and Drink 
Sept. 22:  Wine Tasting 101 
Take a moment to relax and discover the basics of wine tasting on a breezy fall night at Wine Tasting 101. Six international wines will be on the menu. Light snacks will be provided for all participants. 
$25, 7 – 9 p.m. 2870 Town Center Blvd, Crestview Hills. 
Art
Sept. 23 Moving Images: The Train 
This outdoor event is a screening of John Frankenheimer's thriller from 1964, "The Train." According to the Cincinnati Art Museum, this film is "inspired by the memories of art historian and French Resistance spy Rose Valland" and "centers on a railway Resistance worker's fight to stop a train shipment of French works of art to Germany." Dr. Valerie Weinstein, a professor of women's gender and sexuality studies from the University of Cincinnati, will give an introduction of the film. In 2019, she became the author of "Antisemitism in Film Comedy in Nazi Germany."
Free, 7:30 p.m. Cincinnati Art Museum, 953 Eden Park Dr.
Bonus
Sept. 24: Wellness on the Levee: Gentle Yoga 
Feeling stressed? Midterms are right around the corner, so feel free to grab a friend to join you for yoga on the Levee. This class is led by instructors from the Yoga Bar. 
Free, 9 – 10 a.m. Newport on the Levee, 1 Levee Way.