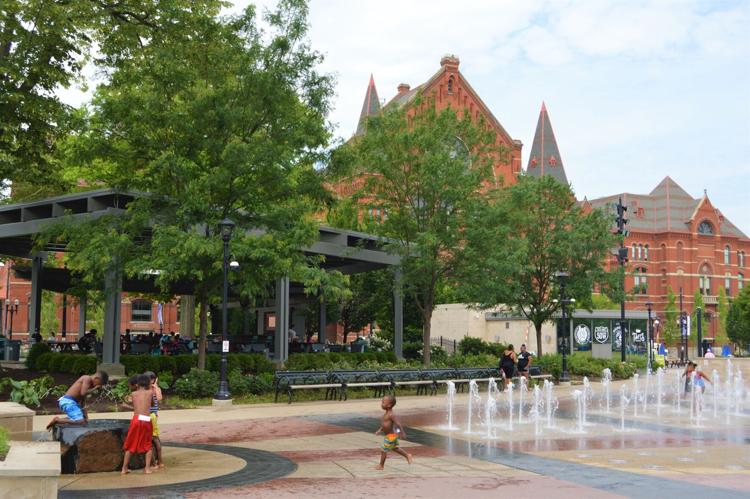 The first sunny days of September are here, and we're relishing in relaxation after a long week. Get out and about this weekend with some of these exciting events. 
---
Saturday, Sep. 5
WestSide Market
Whether it's food, decor or clothing, the WestSide Market always offers the best of Cincinnati's small business, all in one place. Join the (socially distant) throngs of customers spending the day shopping through over 100 different vendors, offering a handmade and handpicked curation of goods. At the end of your spree, be sure to fill up with a delicious delicacy or tasty meal from one of many food trucks parked around the venue and join on the other activities WestSide has to offer the community. 
10 a.m. - 3 p.m. 3719 Cheviot Ave. 
---
Sunday, Sep. 6
Sunday Morning Yoga
The start of a new week calls for a morning of relaxation and replenishment, and Urbana Cafe is the place prepared to guide you there this Sunday. Gather inside their meditative pop-up, "The Space," for an hour-long class guiding you through slowing down and reflecting, in hopes of reconnecting not only with those around you but with yourself as well. Put your best foot forward for classes the next day by releasing your stress and coming back down to earth with his intimate and energizing class.
9 - 10 a.m. Urbana Cafe, 1130 Broadway St.
---
Highlight | Washington Park 
Located in the heart of Over-the-Rhine (OTR) and surrounded by a plethora of fabulous boutiques and restaurants sits Washington Park, a place that's always bustling with people to enjoy the weather and participate in the festivities that frequent the area. The six-acre park has features for everyone to enjoy. The historic gazebo in the center of the park is an excellent location for listening to live music, located right next to The Porch, which serves beverages on their wooden patio throughout the day and evening. The ample green space hosts various events and festivals throughout the year, including different flea markets and art shows, posted on their website. Visitors can join workout classes and other workshops while basking in the sun. The area's gorgeous landscaping has made it a perfect backdrop for photographs, whether it's bridal shoots, senior portrait or a shot to post on Instagram. 
Students have long loved the park for its proximity to OTR's most popular shops and its location right across the street from Music Hall. Many sprawl out across the grass for a midday study session with friends or escape schoolwork confines altogether and take full advantage of the outdoors to play sports or lessen their stress beneath the sun and the trees. Regardless of the reason, many can find relaxation and joy by exploring the town's heart, lounging amid the flowers, the music and the people that bring Washington Park to life.