Friday, March 1
Bockfest: It's that time again: time for Cincinnatians to hunker down and crack open a cold beer in Over-the-Rhine to celebrate the historic neighborhood's brewing heritage. Bockfest is back for its 27th year, and there will be no shortage of beer-themed festivities. Start out the weekend-long event Friday with a parade, run in a 5K Saturday morning, satisfy your palate with beer tastings and tour some of OTR's best breweries. Friday, Saturday and Sunday. 1619 Moore St., Over-the-Rhine. Free.
Wizarding World of Cincinnati Cyclones: Calling all muggle hockey fans: Check out the Cyclones this Friday as the team takes on the Indy Fuel for a magical evening of all things Harry Potter. Come decked out in your Hogwarts robes, and if you're one of the first 3,000 wizards at the game, you'll get a free wand. If you bring a group, there's a four-ticket deal for $73 where you and your three friends will each receive an exclusive Cyclones wizard scarf and four chicken sandwich coupons. 7:30 p.m. Friday. U.S. Bank Arena, 100 Broadway St., Downtown. $15-$27.50.
Saturday, March 2
Channel Your Flannel at Streetside Brewery: Grab your finest lumberjack garb and your dog, and head to Streetside Brewery for an afternoon of funky flannels and puppy charity. A fundraiser for the Save the Animals Foundation (STAF) of Cincinnati, the event will feature various doggo-themed activities, including a themed photo booth, dog bandanas, a raffle and a silent auction. Drink up, because a portion of beer sales will benefit STAF as well as the raffle proceeds. 1-5 p.m. Saturday. Streetside Brewery, 4003 Eastern Ave., Columbia-Tusculum. Free.
UC vs. Auburn: No. 25 Cincinnati takes on No. 20 Auburn Saturday. After a 27-point loss against Kentucky last week, can Auburn come back, or will the Bearcats emerge victorious? Tune in or head to Fifth Third Arena to find out. 8 p.m. Saturday. Fifth Third Arena, Varsity Village. Student discounts available.
Sunday, March 3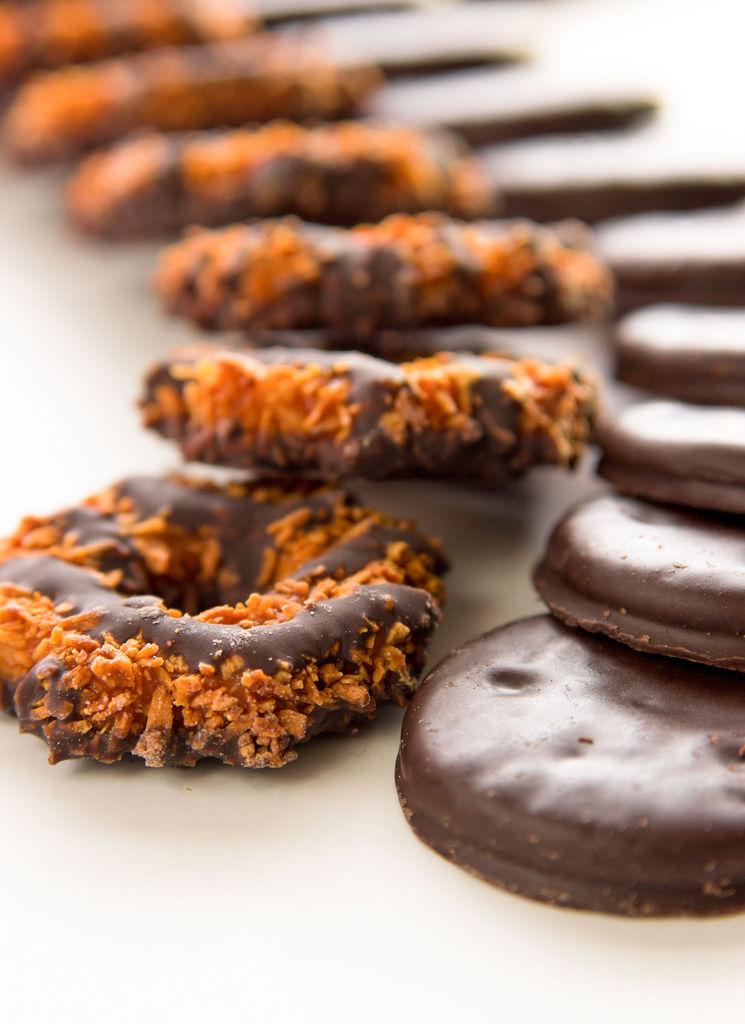 "Paris 1900: City of Entertainment" Opening Weekend: The highly anticipated Cincinnati Art Museum exhibit is finally here. The exhibition, organized by the Petit Pelais Museum of Fine Arts in Paris, features more than 200 works of art from turn-of-the-century Paris, including paintings, sculptures, posters, fashion, furniture and more. Museum hours vary. March 1-May 12. Cincinnati Art Museum, 953 Eden Park Drive, Mount Adams. $6 student tickets.
Girl Scout Cookie and Beer Pairing: It's been a few months since that adorable Girl Scout in a green sash rang your doorbell and tried to sell you those delicious-yet-dangerous Thin Mints you've been waiting all year for. Now, you're just waiting for her to show up again and fork over the goods. If you can't wait, Listermann has you covered. The Norwood brewery is celebrating the season of Girl Scout cookies by pairing up these boxed delicacies with some of their craft beers. You can get four cookies and four beers for $10, and no tickets are necessary. 11 a.m.-9 p.m. Sunday. Listermann Brewing Companu, 1621 Dana Ave., Oakley. $10.