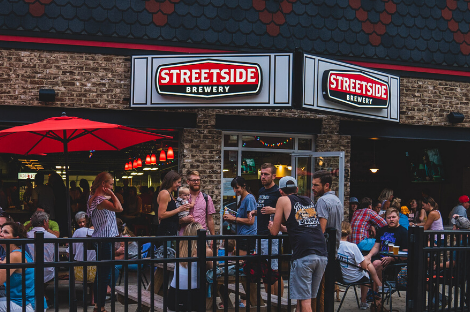 From designing cheeseboards to comedy shows to writing postcards to distant friends, there's no lack of things for UC students to get up to this week. Check out some of these fun events planned for the next few days.
---
Performances 
Mar. 12 – 14: Alpha & Omega
Mozart's first and final symphonies bookend this all-Mozart weekend. Louis Langrée and the CSO return to Music Hall for limited-capacity performances featuring Mozart's Jupiter symphony and pianist Contrad Tao performing Mozart Piano Concerto No. 17.
$14 and up, various times. Music Hall, 1241 Elm St. Tickets here.
Mar. 13: More Than a Laugh Comedy Show
From Atlanta to Cincinnati, these comedians are traveling the country performing seven nights a week. This stop is set to feature a lineup whose credits will include Wild'n' Out, Coming to America 2 and major club appearances.
$50 - $70, 7 – 11 p.m. The Redmoor, 3187 Linwood Ave. Tickets here.
---
Food & Drink 
Mar. 12: DIY Cheeseboard Class
Share CheeseBar will be here teaching us how to build a cheeseboard perfect to accompany sipping on a delicious Streetside Beer. This class will take place during Happy Hour so you can stay and enjoy after, or take it home to enjoy.
$37, 5 – 7 p.m. Streetside Brewery, 4003 Eastern Ave. Tickets here.
---
Art
Mar. 11: A Celebration of Inclusion in Film & Media
Join the OTR International Film Festival – the only diversity film festival led by the disability community – for a special night of community, culture and connection. The virtual experience will feature celebrity appearances, comedy, musical performances and inspirational speakers.
$30, 6:30 p.m. Virtual. Tickets here.
Mar. 14: Spring Fling Market
Looking for that extra special thing to add for St. Patrick's Day? Local vendors are set up for this inside market. Grab a drink from the bar, listen to live music, grab a bite to eat and shop from local vendors.
Free, 11 a.m. – 3 p.m. The Redmoor, 3187 Linwood Ave. Information here.
---
School Events 
Mar. 8 – 13: WorldFest 2021
Win tons of prizes, restaurant food vouchers, cool swags and amazing raffle prizes at WorldFest 2021. Virtual events will be brought to you by UC's schools, offices, organizations and teams.
Free, various times. 
Mar. 11: Game Night - Drawphone
Join us for a relaxed game night to break up the monotony of the weekdays. We will play Drawphone and video chat at the same time for a virtual game night with friends and new connections.
Free, 7 – 9 p.m. Virtual. Information here.
Mar. 12: Postcard Party
Feeling distant from friends and family? Try mailing them a handwritten note. Who doesn't like getting a surprise in the mail? The Student Wellness Center will be providing free stationary kits for students who would like to participate.
Free, 8 – 10 p.m. Stationary kits available for pickup. Information here.
---
Bonus 
Mar. 14: Traffic Light Party
Whether you're skating for fun or trying to meet someone, this skating party is bound to be a blast. Wear the colors associated with each message: green if you're single, yellow if it's complicated, red if you are taken.
$7, 7:30 – 10 p.m. Beechmont Rollarena, 3988 Commercial Blvd. Information here.