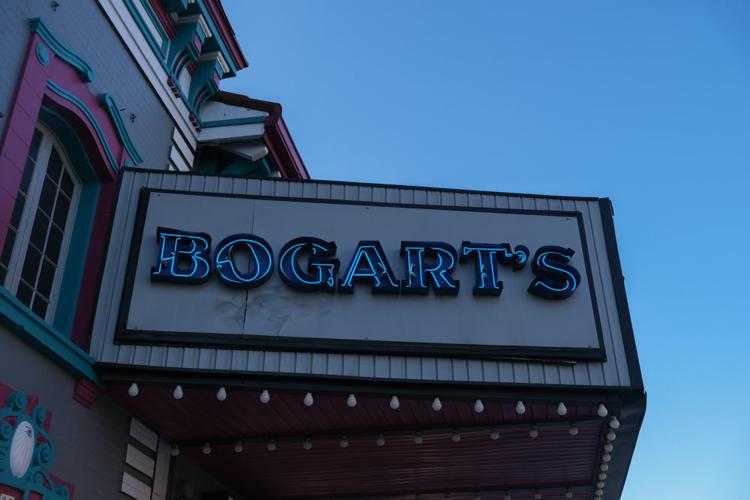 Friday, Jan. 17
One Direction vs Jonas Brothers
Two of the most popular boy bands of the 2010s go head-to-head in a tribute performance this Friday. Take a look back on the fan-girling days of the last decade and gain inspiration to show up and represent your favorite group, singing along to some of their most well-known songs and cheering them to victory
7p.m. Bogart's, 2621 Vine St.
Cinema Cincinnati
Calling all movie buffs. The Public Library has pieced together an elaborate exhibition to illustrate Cincinnati's history in cinema, celebrating not only the local theaters and popular movies filmed right within the city's limits, but the ties local residents and organizations hold with business in Hollywood and the great contributions Cincinnati has made to the golden era. Don't miss your chance to learn about the vivid history of cinema in Cincinnati.
12a.m. The Public Library, 800 Vine St.
Saturday, Jan. 18
Cincinnati Pride
Show your support for the local LGBTQ+ community on the ice this weekend. The Fountain Square Ice Rink has collaborated with Cincinnati Pride to display strength and unity within the city, donating $2 of every admission to the organization. Take part in the charitability and fun Saturday night whilst enjoying hot snacks beside the ice or taking slippery falls alongside friends.
5p.m.-9p.m. Fountain Square, 520 Vine St.
Holiday Hijinks
Every new year deserves a magical start, and we're taking that advice seriously. "Award-winning magical entertainer," Sir Pat-Trick, aims to take his audience on a mysterious and enlightening journey through his show, featuring his meticulous sleight-of-hand in whimsical magic tricks certain to blow your mind. Marvel the various talents showcased onstage, and participate with the rest of the audience in an interactive performance to remember. Get your tickets today.
11a.m., 1p.m. Madcap Education Center, 3064 Harrison Ave.
Sunday, Jan. 19
Hello Sunshine Yoga
Nothing caps off the end of a long week like the refreshing atmosphere of a yoga studio. Hello Sunshine Yoga is presenting a $10 sampler class to any interested students, proving their difference from the traditional class with additional skills in barre and aerial yoga as well. Refresh yourself in the positive vibes of this inclusive studio, getting the energy you need to push through the week.
3-4:30p.m. Hello Sunshine Yoga, 6215 Montgomery Rd.
ALIGNED: The Art of Design
Support the creative and innovative Bearcats of DAAP at their new exhibition, ALIGNED, which highlights the process of creating art itself through its carefully curated pieces and the influence of one's surroundings in doing so. The faculty, students and alumni of DAAP have worked to convey a strong message and display the unique mindsets of successful creators, building off of each other. Take a look and you may just find inspiration for yourself.
12-11:59p.m. 1628 LTD, 11 Garfield Pl.