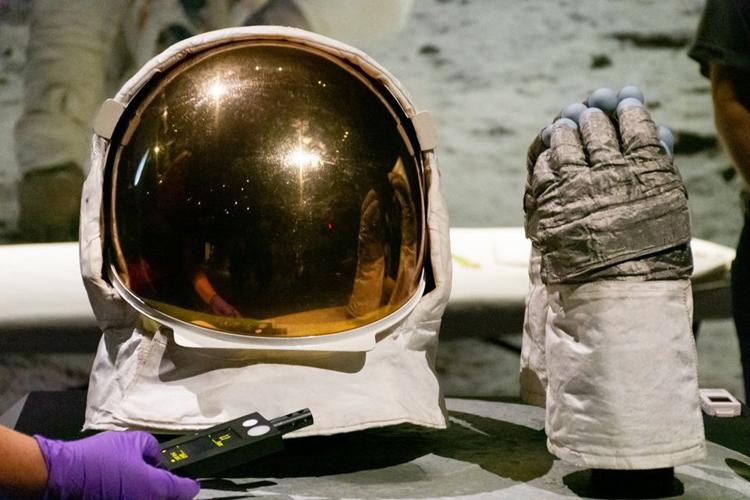 Despite the dropping temperatures, there's still so much to experience throughout the city. Grab your winter coat, a hat and a friend and go explore some of the events going on in Cincinnati this weekend.
---
Friday, Jan. 24
Cirque du Soleil on Ice
Witness a fantasy on ice at the spectacular ice-skating show of "Cirque du Soleil." Incredible acrobatics and astonishing visual effects will combine fantastically to present the story of Axel, a graphic artist and musician, and explore his journey of love and justice in a make-believe world. Buy tickets now to become a part of this mesmerizing show and immerse yourself in an experience on ice like no other.
7:30 p.m., Heritage Bank Center, 100 Broadway St.
Destination Moon
History buffs and space enthusiasts will be excited to check out "Destination Moon: The Apollo 11 Mission,"an exhibit celebrating the monumental moon landing that took place just over half a century ago. Genuine artifacts from the mission will be on display, including the command module "Columbia,"survival kits and parts of the spacesuits worn for the mission.
Fridays only, Union Terminal, Cincinnati Museum Center, 1301 Western Ave.
---
Saturday, Jan. 25
Tour of Findlay Market
Findlay Market has supplied heaps of organic foods and other products to its customers for decades. Consumers love the option of buying locally and knowing exactly where their food is coming from. Celebrating its 160 years of prosperity, the market is offering free, 30-minute tours to those who sign up, showcasing its road to success and welcoming you to join in on the action.
10 a.m., Findlay Market, 1801 Race St.
Snow Banks at the Banks
If you enjoy the low, low temperatures of the season, be sure to visit The Banks this weekend for every snowy activity you could imagine. Showcasing snow demonstrations by an Academy Award-winning special effects producer, a snow tube ramp and sledding hill, as well as snow blizzards for selfies and hockey challenges from the city's very own Cyclones hockey team, there will be something for everyone to enjoy in this winter wonderland. Celebrate the polar weather the right way this Saturday.
12-8 p.m., The Banks, 121 E Freedom Way.
---
Sunday, Jan. 26
Rescue the Down Under
Queen City Radio is hosting a powerful fundraiser in hopes of helping those affected by the ravaging bushfires of Australia. Highlighting its commitment to supporting the thousands of displaced people and the perishing animals, there will be food trucks, a silent auction, live music and a raffle in hopes of raising money to donate to the country in crisis while simultaneously providing a good time for local Cincinnatians. Every little bit helps.
2-10 p.m., Queen City Radio, 222 W 12th St.
Bloom and Grow
Escape the frigid cold and relentless wind of this winter with a visit to the Krohn Conservatory. Relish the warmth among beautiful, blooming daffodils and the vibrant colors of tulips while taking a hike through lush greenery. Prepare yourself for the balmy weather of the upcoming spring during a temporary escape inside Krohn's glass house for its much-anticipated Spring Show.
10a.m.- 5p.m., Krohn Conservatory, 1501 Eden Park Dr.