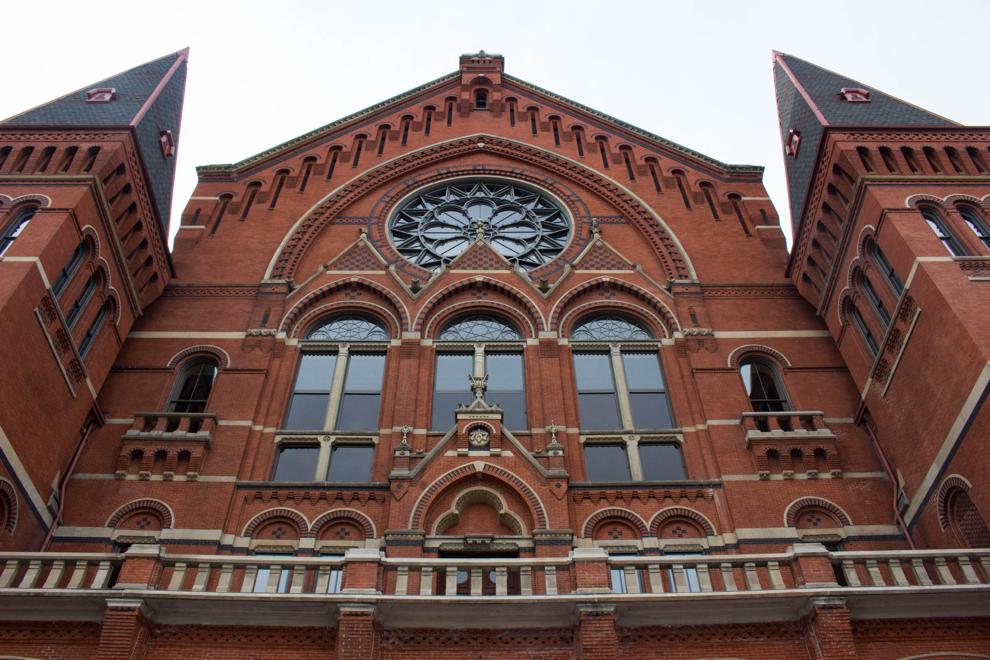 The first week of classes has flown by and hopefully you're feeling more at ease about the work to come, so why not get out and take a break to relax? We've found some events around Cincinnati this week that are sure to bring your spirits up about this semester.
---
Performances
Jan. 23 – 24: Broadway Forever
While the lights on Broadway may be dark for the moment, JMR and the Pops light up Music Hall's stage with memorable music from some of Broadway's greatest shows including "Chicago," "Wicked," and "Les Misérables."
$25 and up, 7:30 p.m. & 2 p.m. Music Hall, 1241 Elm St. Tickets here.
---
Food and Drink 
Jan. 20: 3 Sweet Girls + Streetside Sampler Event
Our wedding tasting sampler is the perfect way to sample 3 Sweet Girls Cakery's most popular wedding flavors and dessert options while also enjoying beer from Streetside Brewery. It'll be a fun and casual date night.
$40, 5 – 7:30 p.m. Streetside Brewery, 4003 Eastern Ave. Tickets here.
Jan. 20: Beer and Donut Pairing
With your ticket, you'll get a flight of four different beers, each perfectly paired with a fresh donut. Dive in with friends to discover your favorites and take as little or as much time as you want exploring and comparing flavors.
$12, 5 – 8 p.m. Taft's Brewpourium, 4831 Spring Grove Ave. Tickets here.
Jan. 24: Chili Fest
A lot has changed in the past year, but Cincinnati's love of chili isn't one of them. Spend the day sampling chili and chili-themed items from merchants around the market while listening to live music and enjoying a hot or cold beverage.
$10 – 20, 10 a.m. – 4 p.m. Findlay Market, 1801 Race St. Tickets here.
---
School Events
Jan. 21: Lunch with Librarians
Join the Clermont College Librarians for some casual conversation over the lunch hour. No agendas or formality in this event as it is just a social event to get to know each other and connect during online work.
Free, noon – 1 p.m. Virtual. Register here.
Jan. 21: Trivia Thursdays
Virtual trivia is every Thursday. You can play solo, or get your friends together for a fun and socially distanced night together! There are amazing prizes for the winners.
Free, 8 – 9 p.m. Virtual. Register here.
---
Other
Jan. 18: MLK Day of Service
For years, MLK Day has been referred to as "A day on, not a day off." Cincinnati Parks will have several service sites in community parks. Help us maintain safe, clean and beautiful parks for communities throughout the city.
Free, various times. Various locations. Register here.
Jan. 18-Feb. 28: Penguin Encounters
Waddle to the Zoo and save money during Penguin Days. Although it will look a little different than years past, daily Penguin Encounters are back, including King Penguin Parades and encounters with Rockhopper and Magellanic Penguins.
Free with admission, 10 a.m. – 5 p.m. Cincinnati Zoo & Botanical Garden, 2400 Vine St. Information here.
Jan. 21: Astrology 101
In this class, you will learn about the history of Western astrology and how it has changed over time, use simplified methods to cast your own horoscope, and explore what insights the positions of the planets and stars in the sky at the time of your birth provide.
$29, 6:30 – 8:30 p.m. UC Victory Parkway Campus, 2220 Victory Pkwy. Tickets here.