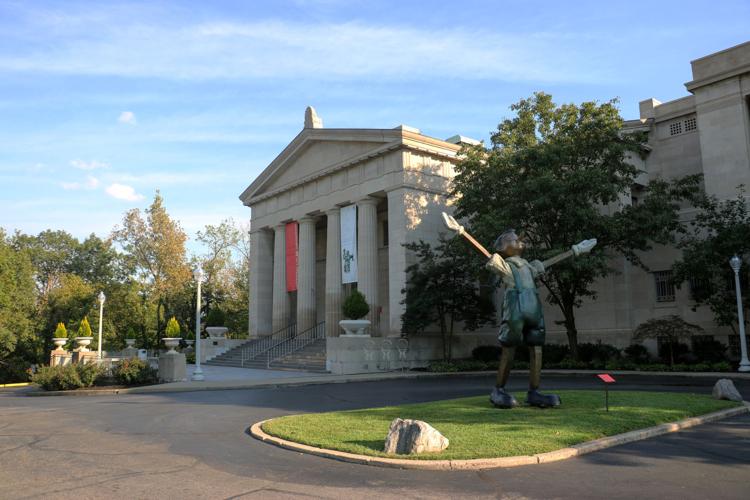 As our winter break has come to a close and classes start up again, we've listed a few events to keep you motivated throughout your first week.  
---
Performances 
Jan. 15: Afrobeats & Caribbean Winter Party
Another fun night for a cozy winter Afro Caribbean party, playing the best Afrobeats, dancehall, reggae, house music and Afropop. They give the best authentic Afro Caribbean experience in Cincinnati.
$5, 6 – 10 p.m. The Mad Frog, 1 E. McMillan St. Tickets here.
Jan. 16: JD Allen Quartet-Set One
Hailed by the New York Times as "a tenor saxophonist with an enigmatic, elegant and hard-driving style," JD Allen is a bright rising light on today's international jazz scene. He joins Josh Strange, Justin Dawson and Charlie Schefft.
$10 – 40, 7 – 8 p.m. Caffè Vivace | Coffee House, Jazz Lounge. 975 E. McMillan St. Tickets here.
---
Food and Drink
Jan. 17: Disney Drag Brunch
They're bringing the magic of Disney to you with some calories and camp. The "Best Drag Queens in the Tri State" will entertain you with a drag brunch in a safe and socially-distanced environment. Be sure to come dressed in your best Disney attire for your chance to win a prize.
$56, 11 a.m. – 2 p.m. Below Zero Lounge, 1120 Walnut St. Tickets here. 
---
Art
Jan. 14: The Story Behind the Art: Anila Quayyum Agha          
Explore a single artist in-depth. This class focuses on Anila Quayyum Agha, a Pakistani-American cross-disciplinary artist, and invites us to look at the art of installation, a modern art tradition that forces viewers to think about our lived spaces throughout the world.
$39, 6 – 7:30 p.m. Cincinnati Art Museum, 953 Eden Park Dr. Tickets here.
Jan. 16: Winter Market
Plants, gluten-free baked goods, dog treats, jams, jellies and so much more. Don't miss out on these amazing artisans' hand-crafted goods.
Free, noon – 5 p.m. Big Ash Brewing, 5230 Beechmont Ave. Information here.
---
School Events
Jan. 13: Bearcats Trivia
Join for a fun-filled hour of UC trivia to kick off the first week of the semester. All attendees will receive a transfer t-shirt. 
Free, noon – 1 p.m. Virtual. Register here. 
---
Other
Jan. 11-15: Winter Nights, River Lights
Enjoy a socially-distanced family activity with a beautifully lit holiday walk across the Purple People Bridge and along the river at Newport on the Levee. One thousand lights, lighted projections and holiday music round out this festive experience.
Free, 6 – 10 p.m. Purple People Bridge, 425 York St. Information here.
Jan. 12: Practicing Gratitude & Joy
One of the best ways to manage the darkest days of winter is to look for the unexpected joys in our daily lived experience. Let's discover practices together that support our desire for a healthy season.
Free, 7 – 8 p.m. Virtual Register here.
Jan. 13: Winter Succulent & Eucalyptus Class
Learn how to make a hanging winter moss succulent and a eucalyptus bundle to hang in your shower, giving you perfect spa vibes at home. 
$21, 6 – 7 p.m. Taft's Brewpourium, 4831 Spring Grove Ave. Tickets here.