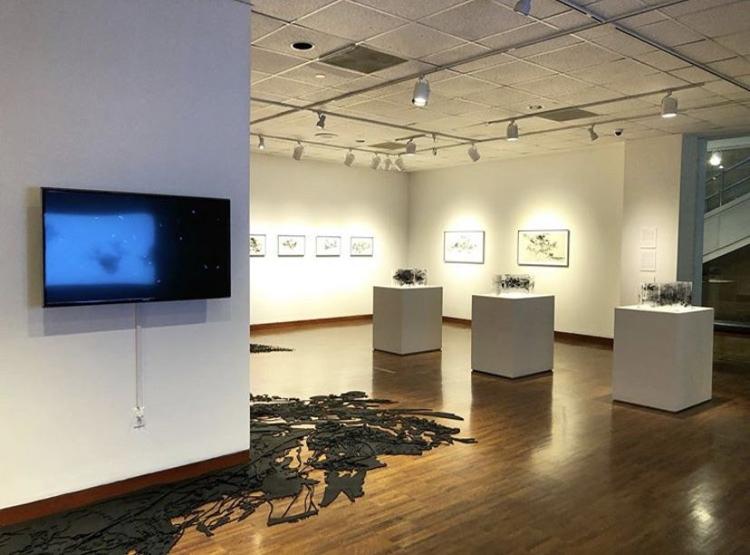 Friday, Jan. 31
Winter Salsa Social
Join the dynamic environment of a Latin dance party and lose yourself in a whirlwind of motion. The live music of Cincinnati's 11-piece classic Salsa orchestra, Son del Caribe, will be performing to get you to your feet, describing its sprightly salsa as "a mini-conversation without the need for words." Get your feet moving and your hips swaying as you dance into the weekend this Friday night.
7p.m.- 12a.m., The Woodward Theater, 1404 Main St.
Art After Dark: Monochromatic
The Cincinnati Art Museum is hosting yet another one of its most well-loved events: Art After Dark. This time around, it'll be commemorating the work of Sohrab Hura in The Levee: A Photographer in the American South, and using the stark grayscale photography he produces as a theme for the event. Guests are encouraged to dress in crisp black-and-white to peruse the galleries and enjoy the festivities in the form of live music, delicious food and special tours through the night.
5-9p.m. Cincinnati Art Museum, 953 Eden Park Dr.
---
Saturday, Feb. 1
Theatre Design and Production Showcase
The talented seniors and graduate students of CCM's Theatre Design and Production program will be displaying their spectacular works for any who wish to attend. The portfolios of the array of students will be showcased to depict their knowledge and the hard work that goes into creating unique and specialized designs for the stage. Support your fellow Bearcats and their resounding success.
11a.m.-Noon Dieterle Vocal Arts Center, Room 300, 280 W Corry St.
Johnny Cash Tribute
Celebrate the one-of-a-kind legacy who was Johnny Cash with a striking tribute at Bogart's. The unusual combination of country and rock and roll that made Cash so distinctive as an artist takes on a new life within Cincinnati, performed by Cash Unchained, a tribute band dedicated to keeping the memory of Cash and his musical genius alive and thriving nearly 70 years after his music career began.
8 p.m., Bogart's, 2621 Vine St.
---
Sunday, Feb. 2
Chocolate in the Chapel:
Norman Chapel is hosting an annual gathering of chocolate delicacies and other sweet treats to bring in the Valentine's Day spirit. Arrange an assortment of delicious goods for all the important people in your life to illustrate your love and appreciation, or practice an act of self-care and acquire a surplus of tasty delights to indulge on during a relaxing day off. Either way, you won't want to miss out on the vast array of chocolates, cookies, pastries and other delectable goodies available this Sunday.
Noon-3 p.m., Spring Grove Cemetery & Arboretum, 4521 Spring Grove Ave.
Image Space/Memory Space
Take advantage of the final day of Joomi Chung's fantastical and immersive installation. The sharp angles of the landscape-map "explores the idea of memory space," a fascinating take on the world of technology we experience today.
10a.m.- 5:30p.m., Weston Art Gallery, 650 Walnut St.