Friday, Feb. 8
CCM Opera: "Die Fledermaus": CCM Opera d'arte, the conservatory's undergraduate opera series, returns this weekend with Johann Strauss' 19th-century operetta "Die Fledermaus" with an updated setting in the roaring 1920s of Vienna, Austria. "Die Fledermaus" — or for us English speakers, "The Bat" — is a light-hearted story with "captivating melodies and a few wry surprises," according to CCM's website. Reserve your free ticket by calling (513) 556-4183. 8 p.m. Friday and Saturday; 2 p.m. Sunday. Cohen Family Studio Theater, CCM Plaza. Free.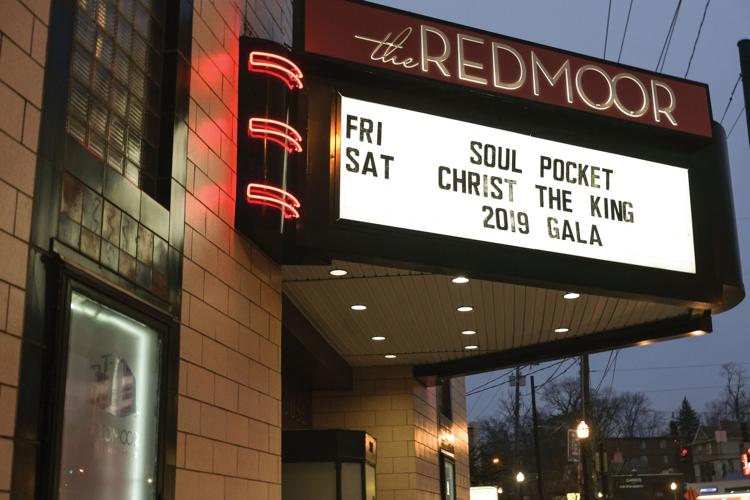 "The Office" Trivia at The Redmoor: Think you know everything there is to know about Scranton's favorite dysfunctional paper company? Head to Hyde Park on Friday and test your knowledge of all things Dunder Mifflin. It's free to play, so bring a group of six people or less and try to win a prize. 8-10 p.m. Friday. The Redmoor, 3187 Linwood Ave., Mount Lookout. Free.
Saturday, Feb. 9
My Furry Valentine: Do you need someone to keep you warm on a significant other-less night this Valentine's Day? This weekend, you can find your furry soulmate in a huge adopting event at Sharonville Convention Center. Over 800 kitties and doggos will be under one roof, waiting for their future mom or dad (aka you) to rescue them at the largest animal adoption event in Cincinnati. Noon-6 p.m. Saturday and Sunday. Sharonville Convention Center, 11335 Chester Road, Sharonville. $5.
Valentine's Dinner at the Zoo: According to the Cincinnati Zoo website, the Queen City's own animal sanctuary is "the sexiest zoo in America." Take that as you will. Grab your valentine and head to the zoo this weekend for a romantic evening of gourmet food, close-up animal encounters, Champagne toasts and more. More info and tickets here. 6:30-9:30 p.m. Saturday and Sunday. Cincinnati Zoo & Botanical Garden, 3400 Vine St., Corryville. $200 per couple.
Sunday, Feb. 10
Flowers, Chocolate and Romance at Krohn Conservatory: The weekend before Valentine's Day is upon us, which means scrambling to Kroger to buy a bouquet, some heart-shaped candy and some sad-looking, cliché teddy bears. But why give in to the capitalist money hole that is Valentine's Day when you can learn how to make those delectable chocolates yourself? Come to Krohn Conservatory this weekend and participate in some chocolate-making workshops while you take in the flowery sights at their Fabulous Foliage exhibit. 1-3 p.m. Saturday and Sunday. Krohn Conservatory, 1501 Eden Park Drive, Mount Adams. $4.
Art on Vine: Looking for a unique gift to give your SO for V-Day this week? Show your love for Cincinnati artists Sunday at Art on Vine and get your boo a handcrafted gift. With up to 70 local artists showcasing their wares, there should be plenty of present-worthy options. The art fair donates to a local nonprofit after each event every month, so you can feel extra good about dropping some cash for your valentine. Noon-7 p.m. Sunday. Rhinegeist, 1910 Elm St., Over-the-Rhine. Free.