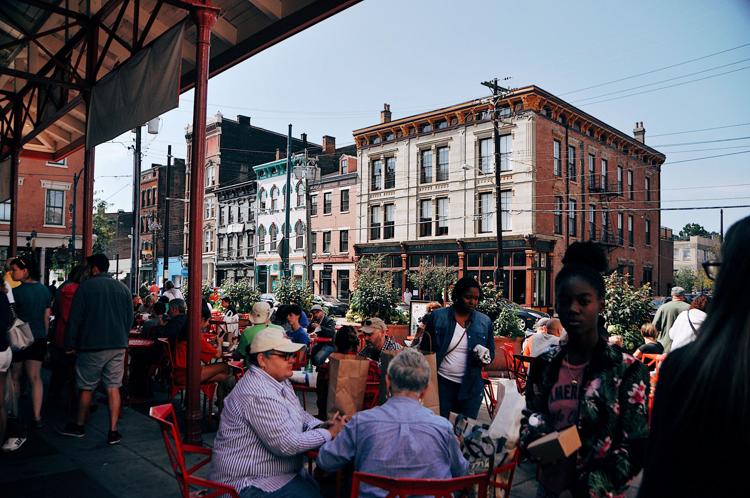 With Valentine's Day right around the corner, it's the perfect time to treat yourself and all those special to you with some remarkable shows, sweet treats, and exceptional performances. Here are some ideas for starting your Valentine's weekend off right.
---
Friday, Feb. 14
Night Circus: Cabaret
Revel in the ambience of a rapturous show at the cabaret this Valentine's Day, performed by skillful cirque artists and fused with the evocative atmosphere of the Woodward Theater. Invite your special someone to immerse themselves in this sultry experience as well for a night of romance, enchantment, and awe-inducing acrobatics.
7-10 p.m. Woodward Theater, 1404 Main St.
---
Eat Your Heart Out
Join the Concessions Council, a "sometimes weekly snack club," to mow down on delicious, cheesy pizzas and create custom-made valentines, both to be toasted in the heat of a wood-fired oven. Bringing together a love of food with the love of the holiday, the group will provide a collection of materials for putting together your own valentines to be tossed into the fire as kindling to cook your dinner. Don't miss this one-of-a-kind experience with fellow foodies and lovebugs.
6-9 p.m. The Welcome Project, 2936 Colerain Ave. 
---
Saturday, Feb. 15
The Office!
One of the most well-known comedy shows of this generation is taking the stage this weekend, taking a new perspective in the form of a musical. Relive some of the funniest moments of Michael Scott, Dwight Schrutte, and your other favorite characters at Dunder Mifflin during this off-Broadway showing of The Office! Buy your tickets before they sell out.
1:30; 7:30 p.m. Aronoff Center for the Arts, 650 Walnut St.
---
Small Works Big Voices
The street artists of Cincinnati are coming together to showcase small-scale versions of their adored art. Each artist conveys a social topic important to them through their illusive illustrations, and are available and excited to speak about their passions with onlookers throughout the evening.
4 p.m. Off Ludlow Gallery, 3408 Ormond Ave. 
---
Sunday, Feb. 16
Sweet & Savory Stroll
Finish off your Valentine's weekend with a relaxing stroll around Findlay Market with those you love. Vendors are offering their sweet treats and savory samples to curious customers in the warmth of Findlay. Indulge in the delicacies amidst heartwarming romantic music and the love and compassion of customers and sellers alike in the market.
11 a.m.-3 p.m. Findlay Market, 1801 Race St.
---
Swan Lake
Experience the enthralling fantasy world that is Swan Lake and the bewitching tale of Princess Odette in one of the ballet world's most classic productions. Performing with grace and power, dancers will illustrate the story of the princess turned swan at the hand of an evil sorceress, their exquisite movement sure to captivate the audience in combination with a riveting score. Buy your tickets today.
1 p.m. Cincinnati Music Hall, 1241 Elm St.