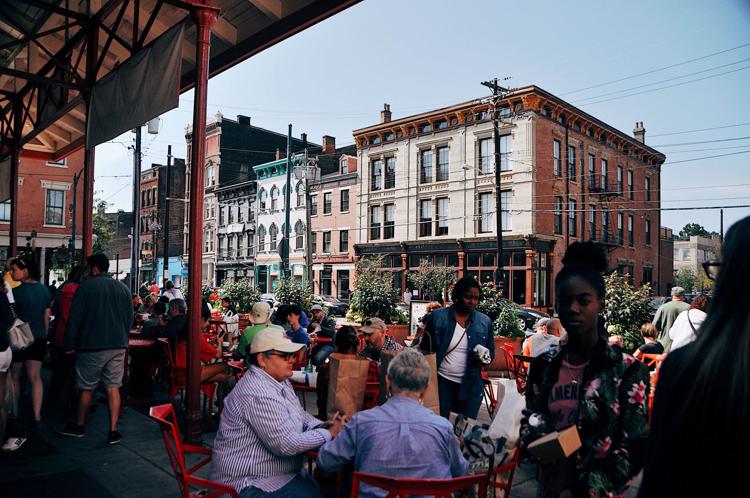 Take a break from studying for finals and check out what the city has to offer this weekend:
---
Friday, Dec. 6
2019 RedsFest Bingo
If you combine the age-old game of bingo with the thrill behind the Cincinnati Reds, you'll bring together people of all ages seeking to win this competitive tournament. Players will take part in 18 games of bingo for the chance to win special Reds products or the ultimate cash prize. It'll certainly be the most intense game of bingo you've taken part in yet.
5 p.m. Duke Energy Convention Center, 525 Elm St.
Caroling at Fountain Square
The Mariemont Junior High Girls' Choir will be at Fountain Square this Friday to spread the holiday spirit through caroling performances. Feel free to sing along to the jolly tunes amidst the frozen temperatures, creating the perfect combination to bring out the festivities of the season.
1-1:30 p.m. Fountain Square, 520 Vine St.
---
Saturday, Dec. 7
Downtown Dazzle
Macy's holiday celebration will light up the skies this weekend as Santa actually takes flight, rappelling along the Cincinnati skyrise. Enjoy a spectacular fireworks display, bursting bright and vivid colors above your head. There's something to look at in every direction, and a new activity to partake in any way you turn.
5:30 p.m. Fountain Square, 520 Vine St.
Holiday Market
Struggling to find the perfect gift for everyone on your list? Worry no more. Findlay Market is here to save the day with a special selection of products from accomplished vendors. The market will contain holiday highlights in the form of seasonal snacks and lively music, as well as surprise visits by Santa and his elves. Give back to the small businesses of Cincinnati this holiday season and let them give back to you with gifts just ready for wrapping.
8 a.m.-6 p.m. Findlay Market, 1801 Race St.
---
Sunday, Dec. 8
Holiday Concert
The Taft Museum of Art is bringing a merry mood to the room with the voices of the Northern Kentucky Brotherhood Singers. The skillful artists are described as specializing in an "intricate and emotional" four-part harmony "jubilee" style that sounds certain to lift spirits. Savor the sense of happiness and merriment spread throughout the audience during this brisk winter day.
2:30-3:30 p.m. Taft Museum of Art, 316 Pike St.
Brunch. Art. Music
The title of the event could describe it no better. Platters of delicious brunch foods to be purchased from a delectable cafe, a fantastic hour of song performed by both the Cincinnati Opera and baritone Junbo Zhou as well as the fantastical works of the Cincinnati Art Museum. This month, the East Asian art collection is on full display, highlighted in its glory by the Chinese song cycle of Zhou. Take advantage of this lovely afternoon amidst the wonders of brunch, art and music.
noon-1 p.m. Cincinnati Art Museum, 953 Eden Park Drive.