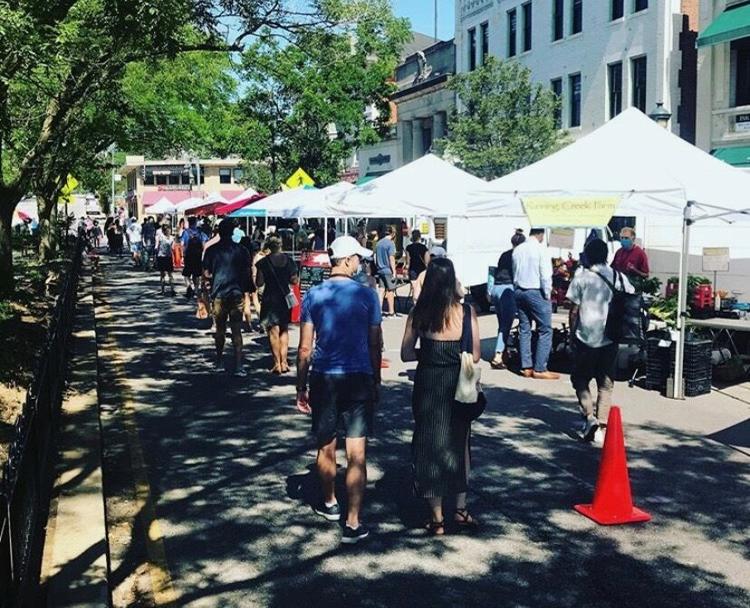 The last weekend of summer stands before us, and although COVID-19 has changed how our community can interact with each other, there is still plenty to do to keep you occupied when you have time to spare. Take advantage of some of these welcome week activities and get to know your local Cincinnati area.
---
Saturday, Aug. 22
Virtual HIIT exercise class
While it may be tough to gain access to a gym, the availability of an at-home workout is always abundant, and UC is no exception. Lace your sneakers and get ready to be coached through a hardcore HIIT workout, thanks to the Student Wellness Center. They know how important it is to stay active— stuck at home or not— and they are here to provide you new ways to maintain healthy habits this school year.
10-11a.m. Instagram Live, @uccampusrec
---
Sunday, Aug. 23
The Mixer
The final day of summer break starts with a bang at The Mixer, an exciting opportunity to meet and connect remotely with other students that share your common interests. Hosted by the UC International Partners and Leaders—a group devoted to bettering student experience at the university—they intend to set a fun, friendly and fast-paced environment for students to spark conversations and initiate friendships. Take advantage of this opportunity to find your circle and RSVP now through CORQ or CampusLINK.
10-11a.m. WebEx Virtual Space.
---
Off-campus highlight: Hyde Park Farmer's Market
Located within Hyde Park Square is a weekly utopia of local food vendors known for their organic and sustainable production methods. Often called "Sundays on the Square," the market prides itself on offering a plethora of produce, meats, grains and more to its hundreds of customers – all folks who water at the mouth over the prospect of homegrown ingredients for homecooked meals. While the crackdown on COVID-19 has forced numerous small businesses' closings, this market has flourished even under its new guidelines, ensuring that everyone remains safe while still getting their fix for local foods and delicacies. 
The selection of fresh and organic ingredients is perfect for creating nourishing meals for the body, especially when the dining hall just is not cutting it for the day. Their assortment of wholesome fruits and vegetables, delicate pastries and tarts, and even smooth and creamy cheeses is an excellent option for college students who want to eat a little healthier or take more control over their college dining experience. Join over thirty different vendors every Sunday from 9:30 a.m. to 1 p.m. at Hyde Park Square to handpick your own farm-fresh ingredients, support Cincinnati's small businesses and enrich your everyday eating.