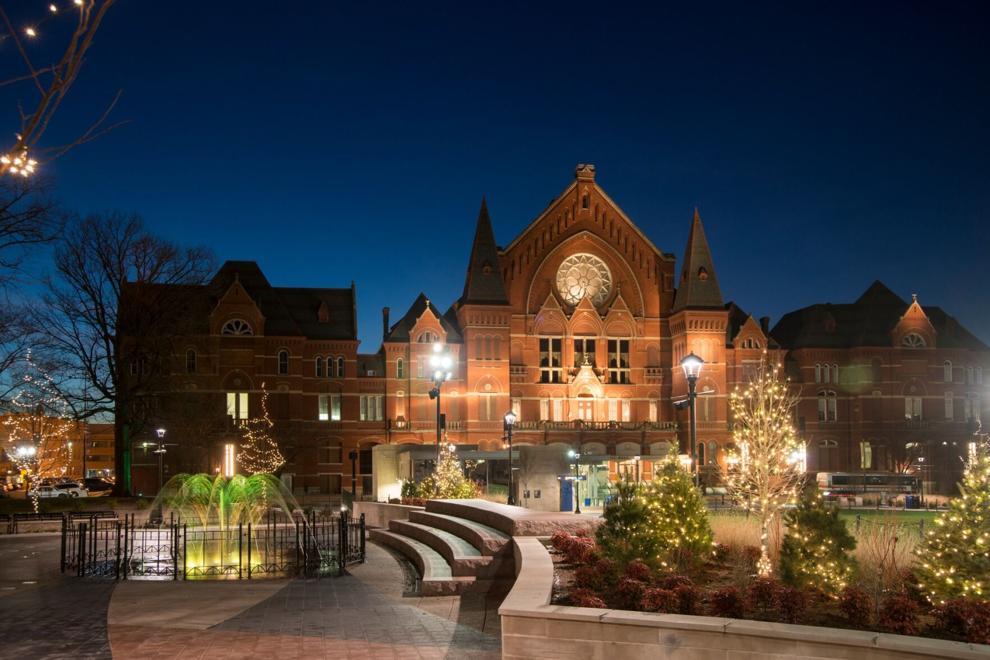 From pop-up performances of local talent to Harry Potter Wizard events and more, there is never a lack of events to get up to in Cincinnati. Take a break from the strain of classes to get out and moving in the city with these fun events this week.  
---
Performances
April 15: Pop Up Concerts
Join us for pop up performances in the Park from some of your favorite local musicians. Grab a socially distanced seat at the porch and enjoy the music.
Free, 6 – 8 p.m. Washington Park, 520 1230 Elm St. Information here.
April 17: Billy Rock Band
Bill "BillyRock" McCarthy is in a unique category of singing drummers. His drumming has put him on stage supporting notable artists such as Philip Myers, Jim Celer, Cee Lo Green and more. Come out and listen to great music and enjoy great beer.
$10, 7:30 – 10:30 p.m. Big Ash Brewing, 5230 Beechmont Ave. Tickets here.
---
Food & Drink 
April 14: Wine Wednesday
Enjoy live music and spring-themed wine and food selections on Fountain Square, curated by our friends at 1215 Wine Bar and Coffee Lab and Via Vite. Your ticket includes two three-ounce glasses of wine and Via Vite's selected appetizer.
$20, 6 – 8 p.m. Fountain Square, 520 Vine St. Tickets here.
April 18: Yoga & Brunch
Come work your mind, body and palate. With your ticket you'll receive a roughly one-hour yoga class, a small breakfast pizza, a welcome beer or beermosa and $1 off all other pints. Grab a friend and meet us at the Brewpourium. 
$30, 11:30 a.m. – 2:30 p.m. Taft's Brewpourium, 4831 Spring Grove Ave. Tickets here.
---
Art
April 17: Spring Market
Plants, gluten-free baked goods, pickles, candles, spices and so much more. Don't miss out on these amazing artisans' handcrafted goods. Shop local, shop handmade and shop Cincy.
Free, noon – 5 p.m. Big Ash Brewing, 5230 Beechmont Ave. Information here.
---
School Events
April 15: Stress Less on Main
Stop by and visit us on Main Street to grab a "Stress Less Kit" filled with finals week essentials. You'll also have a chance to scan the QR code at our table to exchange positivity and encouragement to someone taking finals on campus.
Free, 2 – 5 p.m. Main Street, University of Cincinnati. Information here.
April 16: In-person Nature Walk
Get out and enjoy the fresh springtime air. Come and join UCBA SG on a guided nature walk at Blue Ash Summit Park. We will be giving free nature hike packs to anyone who attends.
Free, 11 a.m. – noon. Blue Ash Summit Park, 4335 Glendale Milford Rd, Blue Ash. Information here. 
---
Bonus
April 15: Soul Skate
This past year has brought up some trying times and we just want to have fun. Join Cincinnati Young Black Professionals (CYBP) for our Soul Skate fundraiser at The Place. This event is tailored for the Culture while providing a space for fun, networking, and a way to escape everyday realities.
$10 – 12, 6 – 8:30 p.m. 3211 Lina Pl. Tickets here. 
April 16: Wizard Fest
Thompson House will be transformed into Hogwarts for the night and will be hosting a costume contest with cash and prizes, and a Triwizard Tournament that includes trivia, Quidditch and a scavenger hunt. Get ready for a magical night.
$18 – 52, 8 – 11 p.m. Thompson House, 24 3rd St. Newport. Tickets here.