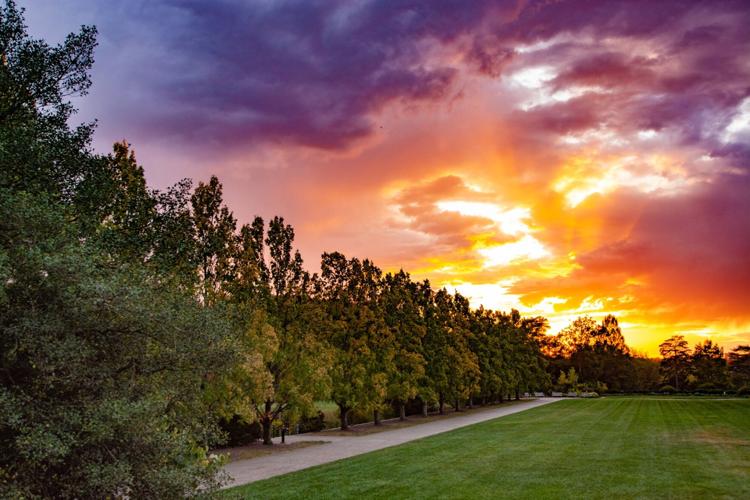 With the forecast continually showing sunny days with warmer temperatures, it's the perfect time to go out and enjoy the sunshine before winter arrives. Whether you want to get out and get active with the UC Mountaineering Club, enjoy some festive fall activities or just walk around in the fresh air, there are tons of great places to go in the Cincinnati area. 
---
Cincinnati Parks
The beautiful Cincinnati parks are a great way to relax and enjoy the outdoors. Divided into four regions, there are numerous beautiful parks around the Cincinnati area. 
The river parks are located along the Ohio River, including Smale Riverfront Park, which has lush gardens, a playground and splash park and walking paths running along the river. Ault Park, located in the eastern region, has beautiful landscaping, picnic areas and a pavilion, forest trails and paths perfect for walking your dog or going on a jog. Mt. Airy Forest has designated trails for biking and horseback riding, a dog park and even a disc golf course. Bellevue Park and Burnet Woods are located right off UC's campus and are easily accessible to students. 
---
Family Farms
Although they are located a little bit further from the metropolitan area, family farms are a great place to enjoy the outdoors. They are always a great option during this season, specializing in fall activities throughout October. Niederman Family Farm is full of festivities, including a corn maze, pumpkin patch and bonfires available for rental. They sell caramel apples, donuts, hot chocolate and other favorite fall treats. Neltner's Family Farm has horse-drawn wagons, a corn maze, a pumpkin patch, crafts and home-cooked food to enjoy. Iron's Fruit Farm features apple picking and offers numerous delicious apple treats, as well as a pumpkin patch and corn maze. 
---
UC Mountaineering Club
For those that want to get active in the great outdoors and make new friends, the UC Mountaineering Club (UCMC) is a great way to do so. Members can partake in mountaineering, canoeing, rock climbing, kayaking, caving, backpacking, white water rafting and more. UCMC caters to students of all experience levels and has all the equipment you may need available for rent per semester at the "Gear Cave." Students interested in UCMC trips are welcome to join the club through CampusLink and accompany them on their next outdoor adventure. 
---
Findlay Market 
Findlay Market features fifty vendors selling a variety of foods and hosts a farmer's market. This is a vibrant and exciting spot for checking out shops, trying new foods and just sitting and relaxing in the outdoor seating areas. The outdoor market includes street performers and frequently holds events, such as their upcoming Howl-O-Ween Dog Costume Contest and Trick or Treat at the Market. These events are a great way to have fun in the outdoors while getting in the Halloween spirit.