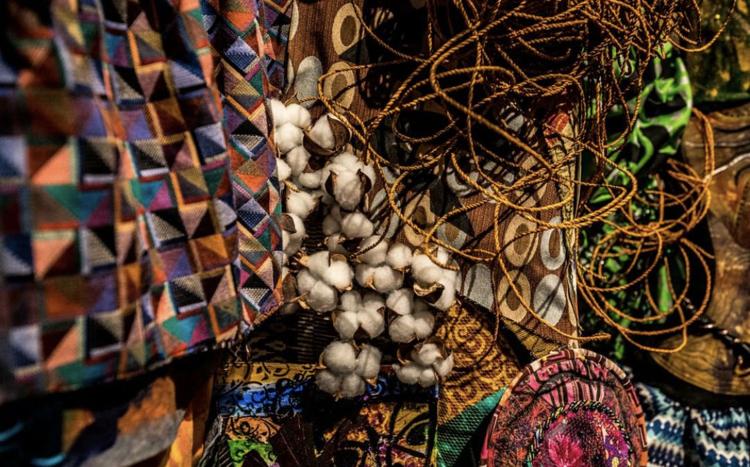 Since 1970, Black History Month has been dedicated to celebrating the strength, creativity and culture of black individuals. Black History Month first got its start up the road at Kent State University when black students and educators came together to propose a month dedicated to black Americans. Since then, people across the globe have come together to appreciate and celebrate black lives, and Cincinnati is no exception. 
---
Journey to Freedom: A Quilt Exhibit
Cincinnati has the honor to host the work of renowned artist Cynthia Lockhart in an exhibition dubbed "Journey to Freedom: A Quilt Exhibit" at the Taft Museum of Art until March 15. Lockhart tells the story of her black ancestors through six large scale quilted creations that serve as a journey of discovery and encourage people to reflect on the diversity in the world around them. Lockhart hopes her work will inspire people to "dream, dance and sing" the way her relatives once did. Tickets start at $8 and the exhibition is free on Sundays.
Now through March 15, Taft Museum, 316 Pike Street.
---
Rags to Riches
The Kentucky Symphony Orchestra will host Rags to Riches at the National Underground Railroad Freedom Center Feb. 25 at 9:30 a.m. and 11 a.m. The event will be a journey back in time of African American musical heritage such as early blues and jazz from 1895. The orchestra will feature works from legendary and local black musicians and composers. The Freedom Center will be open to visitors before and after the performances free of charge.
9:30 a.m. and 11 a.m., Feb. 25, National Underground Railroad Freedom Center, 50 E Freedom Way.
---
Clybourne Park
In the name of celebrating black excellence on stage, the University of Cincinnati College-Conservatory of Music's acting department will present the play "Clybourne Park,"Feb. 13-16. Taking place in a racially charged neighborhood in Chicago, the play follows a seemingly typical community with underlying racial tensions. Having won the Pulitzer Prize in 2011 for best drama and a Tony Award in 2012 for best play, this performance is something not to miss. Tickets for the play start at $32.50, with student discounts and group rates available.
Feb. 13-16, Patricia Corbett Theater, 290 CCM Blvd.
---
Thrive: We ARE
Black men are being called to celebrate themselves Feb. 20 at the Woodward Theater. Thrive: We ARE is putting on a celebration of hip-hop music and culture. Featuring acts such as Chris Crooks, Vibe One and more, it is an invitation for black men to let go of worries and express themselves. Tickets for the event start at $10.
9-11 p.m., Woodward Theater, 1404 Main Street
---
Cincinnati offers endless ways to celebrate black heritage this month in events of all kinds. No matter what your race or background is, Black History Month offers lessons and values for everybody to learn. Whether you go to events or not, it's crucial to reflect on the meaning of this month and the history it represents.