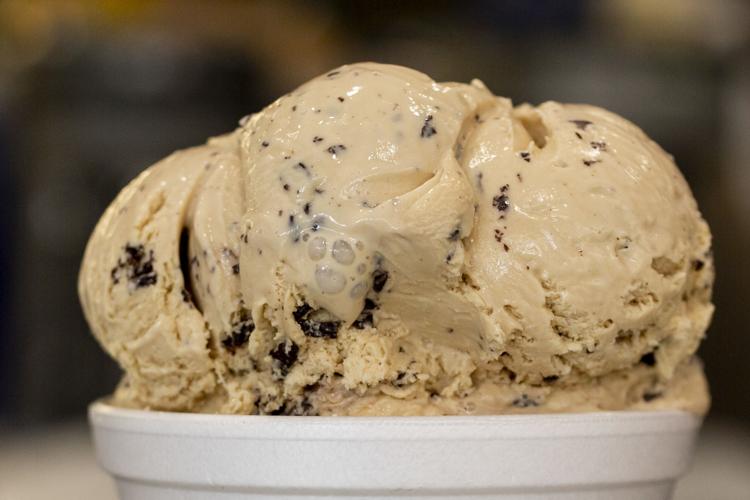 This Friday marks National Coffee Ice Cream Day — a celebration of one of the most dynamic dessert duos.
Whether you have a caffeine addiction or a sweet tooth, coffee ice cream can be the perfect pick-me-up after an exhausting day of work and studying.
To help you make the most of this hyper and sugary holiday this year, here are four simple recipes to take your treats to the next level:
Crunchy Coffee Ice Cream
Sometimes the best version of a dessert is the one that's homemade. Try making your own coffee ice cream by combining some hot water, instant coffee granules, sweetened condensed milk and heavy whipping cream. Then, as food blogger Jen Sobjack does in her recipe for "Baked by an Introvert," add chocolate chips for a more texturized treat. Simply freeze your mixture for six hours and enjoy this crunchy confection without needing any expensive churning equipment.
Mocha Milkshakes
If you want to turn coffee ice cream into something portable, a milkshake is the way to go. This quick and easy dessert requires just a few ingredients: coffee ice cream, cocoa powder and milk. Blend the components until silky smooth and then add whipped cream for topping. As the "Unicorns in the Kitchen" blog suggests, experiment with different elements to get the perfect bitter-to-sweet ratio by substituting coffee ice cream for traditional vanilla and swapping out the milk for cold brew coffee.
Affogato
Translating to "drowned," affogato is a classic Italian café staple that is all about deconstructing the elements that make coffee ice cream so delicious. The only two ingredients you need are a scoop of vanilla ice cream and a shot of hot espresso. Slowly pour the coffee over your ice cream to create a decadent, drowning dessert that lives up to its name.
Bacon Coffee Popsicles
This unconventional take on coffee ice cream from "Paper & Stitch" is for people with bacon obsessions and adventurous taste buds. To make the popsicles, allow coffee ice cream to melt at room temperature and then pour into silicone molds (or ice trays for bite-sized versions). Place popsicle sticks into each section and let them freeze overnight. Cook some bacon, dab away the grease and break into sprinkle-sized bits for garnishing. You can even mix some bacon into the ice cream before freezing for additional flavor and texture. Made to enjoy at any time of day, these popsicles are the most creative dessert that ever tasted like a homemade breakfast.