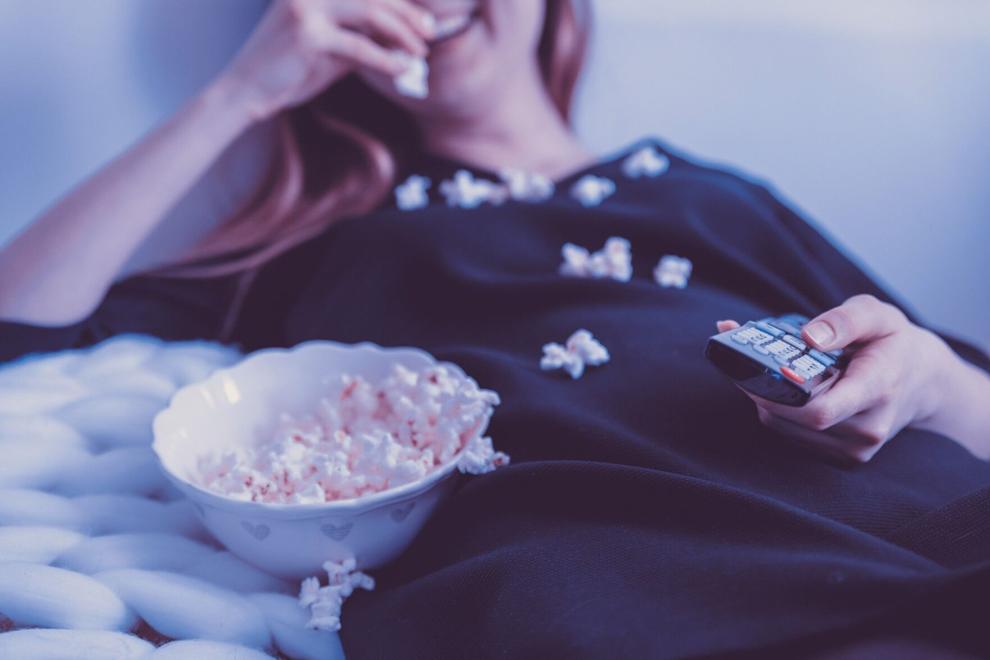 With the weather keeping us inside for most of the week, make sure that you are stocked up on the essentials: extra blankets, bottled water, groceries and a good TV show. As many people learned during the pandemic, a comforting or exciting TV show can make being stuck inside much more bearable. Here are some you can binge watch as you curl up with hot chocolate and a warm blanket. 
---
"Bridgerton"
If you're one of the very few people who have not seen the Netflix hit "Bridgerton" yet, luckily, you have the time now. "Bridgerton" broke streaming records when it released on Christmas Day, and has been watched by over 82 million households, making it the biggest launch Netflix has ever had. The series, based on Julia Quinn's eight-book series, was adapted by "Grey's Anatomy" creator Shonda Rhimes. This regency-era romance follows the members of the wealthy Bridgerton family and their eldest daughter, Daphne, as she enters her first social season in the hopes of finding a husband. Each episode is narrated by Lady Whistledown, an anonymous woman who reports on the town's gossip through her column. She is voiced by Julia Andrews, which makes this series just that much better. The show has already been renewed for a second season so get caught up now. 
---
"Zoey's Extraordinary Playlist"
The most unfortunate thing about this NBC series is that it is not more well-known. This unique premise follows a software developer named Zoey, who discovers she can hear people's innermost thoughts and feelings portrayed through song after being in an MRI machine during an earthquake. As Zoey learns more about her newfound powers, she decides to use them to help the people around her, including her best friend who she discovers is in love with her and her family, who is dealing with her father being diagnosed with a neurological disease. You can watch the first season on the NBC app and get caught up on the second season, which is airing now, on Hulu.
---
"The Wilds"
Recently, you may have seen ads for the new Amazon Prime show, "The Wilds." If you're wondering if you should take the plunge and give this show a chance, this is your sign to do it. The show has been called a mixture of "Lost" and "Lord of the Flies" as it follows nine teenage girls whose plane crash lands on a deserted island while flying to a female-empowerment retreat. The girls must work together to survive while also hiding secrets from their pasts. As the series unravels, you start to learn that maybe the crash that landed them there wasn't an accident after all. This is an easy show to binge watch before the second season comes out next year.
---
"Crime Scene: The Vanishing at the Cecil Hotel"
If you're looking for something a little darker to occupy your time during these snow days, check out this new Netflix Docuseries. The four-part series delves into the history and legends surrounding the notorious Cecil Hotel in Los Angeles. The hotel is most well known for being the place where Canadian college student Elisa Lam was seen acting strange on security cameras before being found dead in the building's water tank. Despite the official cause of death being listed as an accident, the series looks into all possible theories, including a tragic accident, a sinister murder, and even supernatural elements. Watch this show to form your own theories about what could have happened.