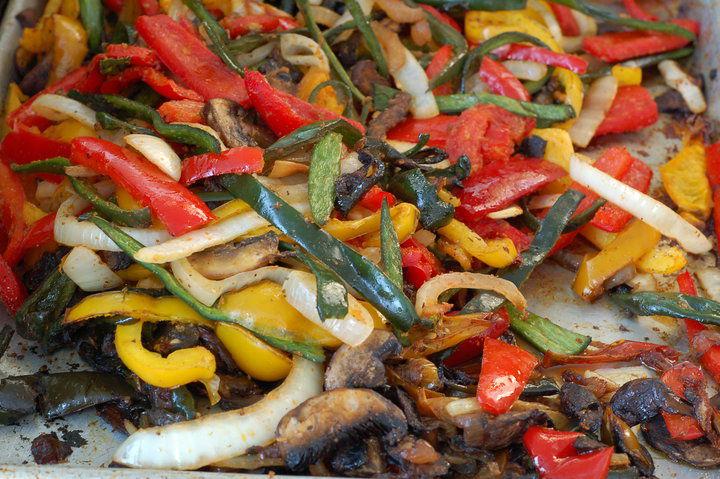 It seems that meatless diets are growing trendier by the minute.
Amid a worsening obesity crisis in America, many are turning to plant-based meals, which editors of the Vegetarian Times say significantly aid in weight loss, ward off diseases and contribute to longer lifespans. Vegetarianism also provides a healthier alternative for the planet. As concerns over the environment grow every day, Justin Worland of Time Magazine found that a widespread vegan or vegetarian diet could cut extreme greenhouse gas emissions from livestock production and the food sector overall by "70% and 63%, respectively."
If you already practice a no-meat diet or want to make the change, this time of year could be a challenge for buying good, organic produce as many fruits and veggies fall out of season. Going out to eat can seem difficult as well, since many chain restaurants lack variety in the vegan and vegetarian departments. Luckily, Cincinnati is home to a selection of delicious, affordable eateries that specialize in no-meat dishes. Here are a few to try this fall. 
---
Loving Hut
Listed as Yelp's number one pick for affordable vegetarian eating in Cincinnati, Loving Hut is a great spot for a light lunch with a fully vegan menu. Dine in or carry out from its location on Montgomery Road in Pleasant Ridge, about 20 minutes from campus. The restaurant's interior may look like a regular American diner, but the classic feel is contradicted by an exciting array of Asian-influenced appetizers, including spring rolls, dumplings and jasmine rice, which pair excellently with hearty paninis and meatless burgers. Best of all, the restaurant brand promotes a message of peace and tolerance and will modify meals for those with food allergies.
---
The Elusive Cow
For a modern take on vegetarian-friendly food, head over to Elusive Cow, a sleek café and bar hybrid located in Bellevue, Kentucky, just across the river from Krohn Conservatory. Elusive Cow specializes in using locally-sourced ingredients to craft scrumptious sandwiches and tacos, also serving Mediterranean staples like falafel for an exotic twist. The restaurant emphasizes a theme of thriving community, utilizing traditional meats produced in Ohio and bison from Kentucky to entice meat lovers and vegetarians alike, building upon a cohesive eating atmosphere.
---
Melt Revival
This eclectic spot in Northside is helmed by two women with a passion for fresh cuisine – one with more than 15 years of experience as a vegan chef. Sample the veggie flatbreads, no-meat cheesesteak or vegan chili for a yummy midday meal. For early birds, Melt Revival has a light breakfast menu full of superfood selections and organic versions of classic staples. There are plenty of options for meat-eaters, as well. Also provided is a varied drink list that includes Guayaki Teas and lavender kombucha on tap, and the restaurant's homey environment will make it one you'll want to revisit with friends again and again.