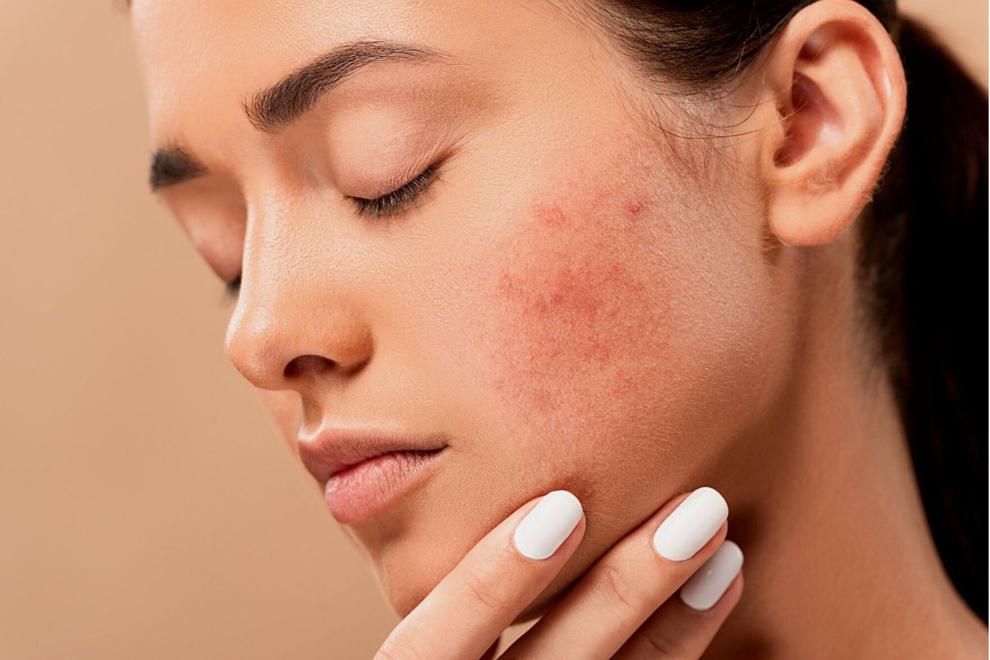 Wearing your mask is an essential step to protecting yourself and others from COVID-19, but constantly masking up has become a problem for many people's skin. When we wear a mask, we trap all the sweat, oil, makeup, dirt and other acne causers underneath as well. This specific acne pattern has taken on the nickname "mask-ne," and as annoying as it may be, fear not. It's normal and with a solid routine can be controlled. Here are five tips you should be using to fight mask-ne.
---
Make sure your mask is clean
This is a huge first step to solving your mask-related skin problems. Whether you use the reusable cloth ones, or the disposable ones, making sure you have a clean, fresh mask is essential for giving your skin its best chance. Reusing dirty masks adds to the acne causes your skin already naturally has; the buildup of bacteria and dirt in your masks is a recipe for mask-ne. Try to make sure you use a fresh mask every day to avoid this problem.
---
Avoid wearing makeup under your mask
By avoiding makeup below where your mask starts, you give your skin a chance to breathe more. Makeup gets trapped by your mask and can cause skin irritation. It can easily get trapped in your pores because of the mask. No one sees under your mask anyway, so go ahead and forego it. You can still focus on makeup looks for your eyes, while better protecting your skin underneath. 
---
Wash your face before you go out in your mask for the day
Give your skin a clean slate for the mask by washing your face in the morning before wearing your mask out. By doing so, you make sure that there isn't any dirt or sweat on your face already. It ensures your mask won't be trapping anything dirty inside, and this paired with using a clean mask is the best way of ensuring no new acne is caused by masking up.  
---
Use pimple patches to treat existing acne throughout the day
You've probably seen people using pimple patches on TikTok or Instagram by this point, but for a good reason. Pimple patches trap the acne's source and give it a chance to heal without further irritation or spreading. If you have existing acne your mask bothers, you can apply a patch to your spots before your mask so there won't be any friction between them. As a bonus, the patches also help with any swelling making your marks less noticeable too.
---
Don't forget to moisturize
Putting more products on top of skin sounds scary if you're dealing with a breakout. You don't want to add anything in that could further irritate it and cause even more acne. But moisturizing is one of the biggest keys to fighting your current breakouts and preventing new ones. If your skin is dry, it can overcompensate by creating more oil than needed. This excess oil can lead to breakouts, especially if trapped in the skin by a mask. Making sure to use a good moisturizer will help heal current acne quicker, and make sure your skin creates a balanced amount of oil.