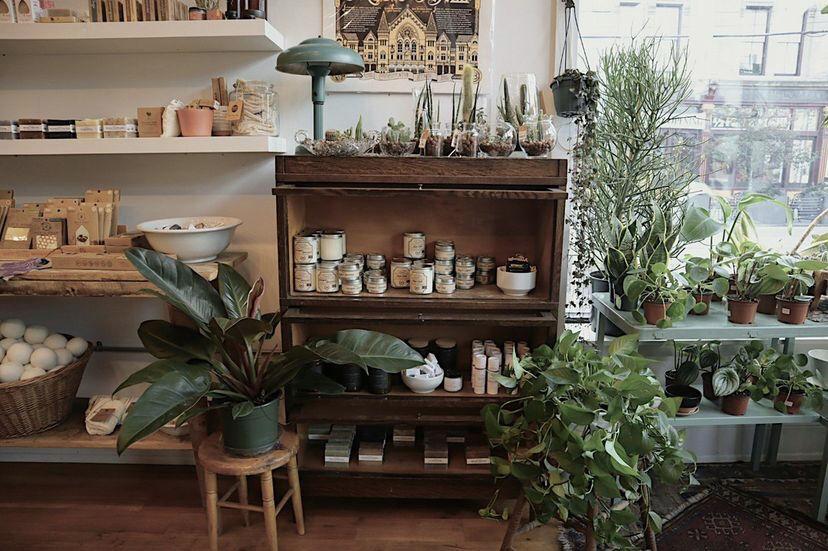 As the holidays quickly approach, Black Friday and Cyber Monday are most people's go to to complete their shopping. However, in the past decade, Small Business Saturday has become a popular event for shoppers over the weekend following Thanksgiving. This shopping event is meant to support vibrant communities, stimulate the local economy and create more sustainable shopping habits. Here are five small businesses to check out this Small Business Saturday.
Fern
With two locations in the Cincinnati area, Fern is the perfect place to pick up some greenery this Small Business Saturday. Their diverse collection of plants includes everything from extra-small houseplants to large plants. In addition to selling plants, the shop also offers stationary, apparel and home goods such as their own line of candles, locally made rugs and planters. In addition to the shop's products, Fern also hosts classes and workshops, teaching attendees how to make wreaths, terrariums and more.
College Hill 6040 Hamilton Ave., Walnut Hills 737 E. McMillan St. 
Roebling Point Books & Coffee
Located across the river in Covington, Roebling Point Books and Coffee has been selling books and crafting coffee since 2010. The shop, which "celebrates the impact a good book can have on one's soul and our collective culture at large," according to its website, sells books both new and used, classic and new release. While searching through their collection of books, shoppers can enjoy a drink from their coffee bar, which serves brewed coffee, espresso and specialty lattes made from locally sourced, organic fair-trade coffee.
306 Greenup, Covington
Lentz and Company
Located on Ludlow Avenue in the heart of the Gaslight District, Lentz and Company owner Leigh Ann Lentz decided to open her shop in Clifton as a nod to her late parents, who were both University of Cincinnati graduates. Selling vintage home goods, arts and furniture, Lentz and Company offers shoppers a chance to purchase gifts with history and character. In addition to offering charm that newly manufactured items can't offer, shopping vintage is a perfect way to reduce your carbon footprint this holiday season.
339 Ludlow Ave.
Deerhaus Decor
Deerhaus Decor, located in Findlay Market, specializes in environmentally conscious, small-batch goods. Featuring a diverse collection of everything from clothing to kitchen goods and apothecary to art, the shop's goal is to "educate shoppers about who thoughtfully created the product, where the item was made, and from what materials it was manufactured," and to highlight artists and craftspeople from across the United States, according to its website.
135 West Elder St.
Bee Haven
Also located at Findlay Market is Bee Haven, a shop dedicated to providing natural products from the beehive. What started as a passion project between a daughter and mother inspired by the book "The Secret Life of Bees" has since grown into a booming business. Specializing in honey made by their own bee's, the shop also sells candles, cosmetics, lanterns and jams, making Bee Haven the perfect place to do some holiday shopping, while also saving the bees.
1815 Elm St.