The College Conservatory of Music's (CCM) musical theater department continues its 50th anniversary celebration with "Yeast Nation," which runs April 4-6 as a part of CCM's studio series.
The musical takes place in 3,000,458,000 B.C. as the salt-eating yeasts — the world's only living organisms — learn how to survive amid a famine as they grapple with new feelings such as love, betrayal and oppression. The yeasts' lives change forever when the tyrannical king's son leaves the "yeastiverse" to explore what lies beyond.
Related: April theater roundup: CCM, Aronoff and more
The News Record spoke with two cast members, John Collins and Erich Schleck, on what to expect. Here's what they had to say.
The News Record: "Yeast Nation" is about the first living organisms on earth, salt-eating yeasts, but it also deals with learning how to navigate feelings of love, famine, leaving behind family, et cetera. For those who might not know much else about the play, what's one thing you want audience members to know before coming to the show?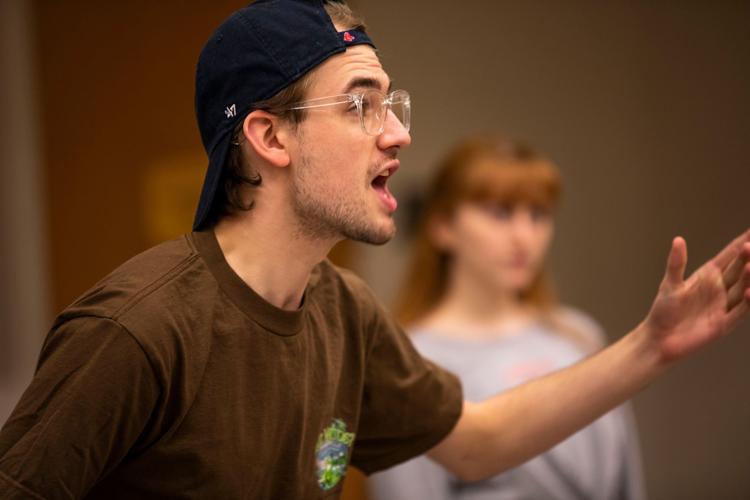 Erich Schleck: "Yeast Nation" is stylistically a satire that plays on the rising and falling of community — particularly when faced with emotional turmoil. What's super important to realize is that these Yeasts are experiencing all these things for the first time. They have no prior knowledge or understanding of these feelings or issues that are quite commonplace to our audience.
John Collins: Although it's an obscure plot and heightened sense of reality, this show is really about human nature and seeing how this idea of "love" can change the course of people's lives.
TNR: The musical is written by the creators of Broadway hit "Urinetown." Do you notice any similarities between the two? Any differences?
Schleck: "Urinetown" and "Yeast Nation" tackle very similar things thematically. While "Urinetown" proposes a society that is dealing with a water shortage, here in "Yeast…" we're dealing with a food shortage. The lack of resources in both of these stories is what ignites the political and emotional journeys our heroes go on. Stylistically, they both have incredibly intelligent humor that will make audiences young and old howl with laughter.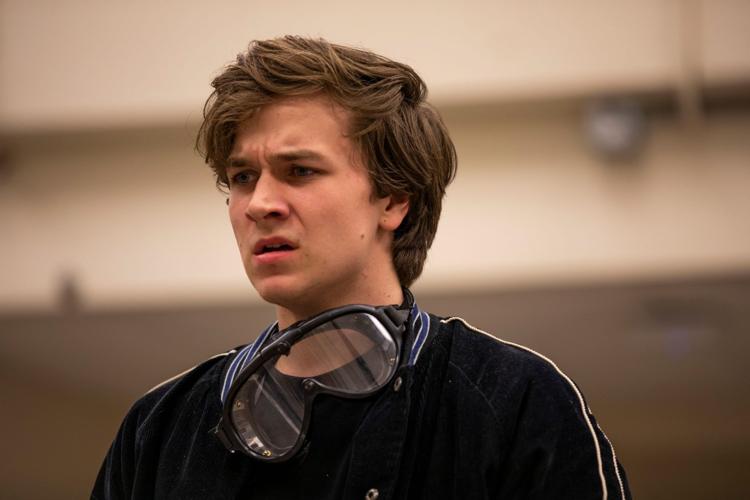 Collins: "Yeast Nation" tackles the same themes of "Urinetown": love, power, revolution and change. It also has that self-aware humor we see in Urinetown. The writers are brilliant and can make shows with wild circumstances sharp, witty and clever.
TNR: How has the rehearsal process been so far? What have you found most rewarding?
Schleck: Vince DeGeorge is a visionary. Getting to work on material [that's] as challenging stylistically as "Yeast Nation" is the ideal project to be working on. While "Yeast Nation" has existed in various forms over the past few years, it is basically the equivalent of a "new musical" for us. We have no prior relationship with this material, and so we are constantly learning and relearning and reinterpreting the material. It's been an amazing exercise in training our brains to constantly be on its toes.
Collins: Vince has been so crucial to this process. His creativity propels the show forward, and his willingness to collaborate with the actors has helped the show to be an organic and rewarding process. It's a newer show that most people have never heard of before — including me. Being able to approach this character in a completely new and fresh way has been incredibly rewarding.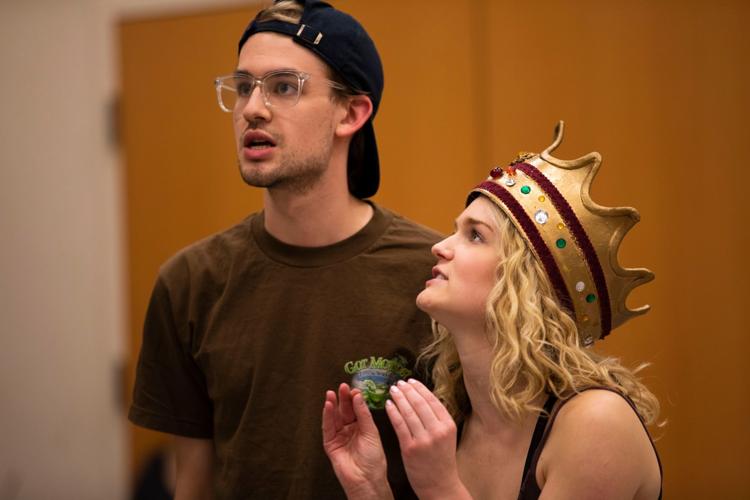 TNR: How does "Yeast Nation" relate to your other credits here at CCM?
Schleck: "Yeast Nation" is my second opportunity at CCM to work on a "new musical," but it is the first time here that said new musical is being fully staged and designed. Last year we had the opportunity to work on a new musical in a workshop setting from the ground up, but getting to take new material to the next level with a full design and the full life the stage brings has been incredibly special.
Collins: This is my second show at CCM, the first being "Godspell." Besides the music differences, I have seen a lot of similarities. The theme of love rings true in both stories. Both of these shows have been in the Cohen Family Studio Theatre. Since the cast size is smaller, the sense of community and collaboration has been similar and greatly appreciated.
TNR: What do you hope audiences will take away from your company's production of "Yeast Nation?"
Schleck: Obviously, we hope audiences leave having had an absolute blast, laughing and humming the songs on their way home. But on a more thematic level, I hope that audiences really take away the message that our world is constantly changing, and life will inevitably find a way.
Collins: Another big theme in this show is "actions have consequences." We're living in a time where there is great division and anger. If we keep living the way we are, more conflict, earthly damage and devastation is going to consume us. We need to take responsibility of the harm we've done. If "Yeast Nation" can reveal and remind this to audiences, I feel we've created a successful show.
Admission to each performance is free, but ticket reservations are required. Reservations can be made starting April 1 by calling 513-556-4183 or by visiting CCM's online box office. Click or tap here for more info.