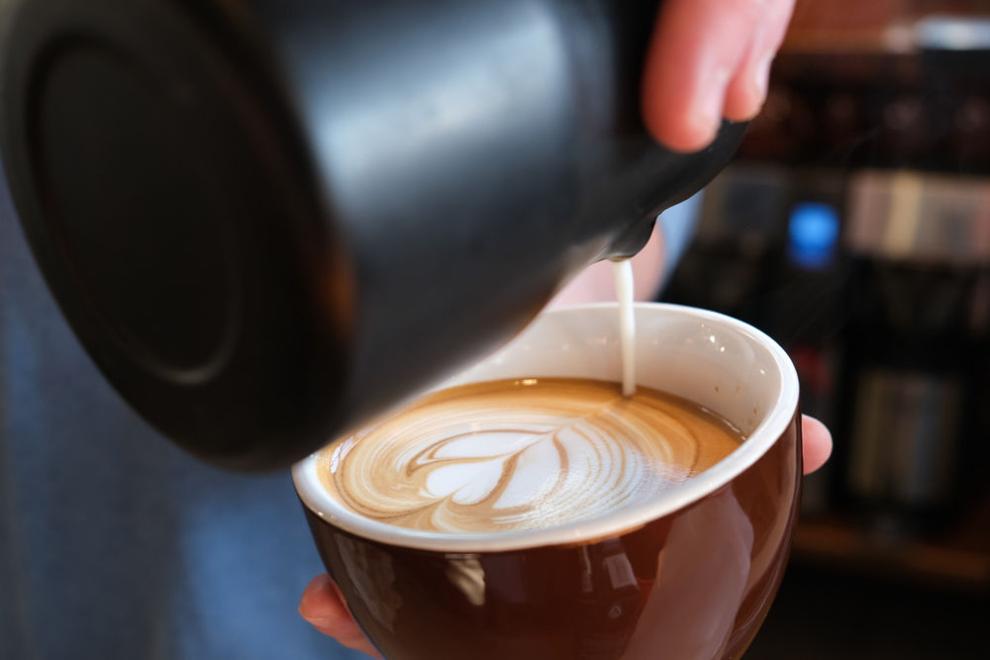 Coffee culture, without a doubt, is a crucial part of a college student's day-to-day life. Coffee shops offer students a place to study, relax or catch up with friends. Although Starbucks and Dunkin' have their draws, it's no secret that smaller, independently owned cafés are a cut above chain coffee shops. Luckily for University of Cincinnati (UC) students, Clifton has several locally-owned and easy-to-access coffee houses.
---
The 86
Across the street from Sigma Sigma Commons, The 86 provides students a place to grab a quick cup of coffee without straying too far from student life. 
In addition to its proximity to campus, The 86 prides itself on its strong sense of community, something that creates what may be the most cordial atmosphere in Clifton. On their website, they write that the definition of "86" is "to throw out or eject." They say, "at the 86, no one is discarded."
The coffee house is also a nonprofit primarily run by volunteers, many of whom are UC students. The 86's dedication to supporting their community can be seen all over the shop; it's a place where a variety of students choose to spend their time, both as customers and volunteers, and they showcase and sell pieces of art created by local artists.
2900 Jefferson Ave. 513-341-8686
---
Rohs Street Cafe
Sitting just blocks off campus at the corner of McMillan and Rohs is Rohs Street Café. The establishment doubles as an active church, with their space extending into the chapel to make for an open and airy environment for customers to spread out. It's the ideal atmosphere for students to study or to gather with friends. 
In addition to its spaciousness, Rohs Street Café stands out due to its commitment to using fair-trade coffee beans and local and organic products. According to their website, Rohs is all about "caring for the planet and the living things that populate it."
245 W. McMillan St. 
---
Sitwell's Coffeehouse Act II
Located on Ludlow Avenue, Sitwell's acts as an all-in-one coffee house, restaurant and bar. Its expansive menu includes a wide variety of coffee and entrees, serving everything from cappuccinos to London fogs and empanadas to báhn mì, as well as plenty of vegan and gluten-free options. 
Although the diverse menu is a drawing factor to Sitwell's, it's their bohemian ambiance that sets this coffee house apart from the rest. Decorated with old Vanity Fair covers and even repurposed salon dryer chairs, the relaxed and retro 1960s atmosphere offers a great place for students to grab lunch or sip on coffee while studying.
To get to Sitwell's, students can take the Ludlow Shuttle and get off at stop two, Ludlow Avenue and Telford Street.
324 Ludlow Ave. 513-281-7487
---
Highland Coffee House
Although Highland Coffee House may be located a bit farther from campus, its uniqueness has made it one of Clifton's most appealing coffee shops. One of its oddest but most convenient characteristics is its operating hours, depending on your sleep schedule. The coffee house opens in the early evening and doesn't close until 2:30 a.m. the following morning. It's the perfect place for night owls or those who put off finishing that essay until the night before it's due.
The shop has been open since the '70s and has retained much of its vintage charm, creating a homey environment for customers. In addition to serving coffee, Highland Coffee House also offers quirky alcoholic drinks and occasional live music, meaning one night the house is packed with students cramming for their exam and the next it's buzzing with people enjoying a night out.
To get to Highland Coffee House, students can take the East route shuttle and get off at stop six, Highland Avenue and E University Avenue.
2839 Highland Ave. 513-861-4151
---
The Upside Brew
The most recently established coffee house on this list, the Upside Brew, just opened up in March. The spacious shop seemingly doubles as an art gallery with dozens of pieces available for purchase, including from UC's own DAAP students. 
The Upside Brew offers coffee, alcohol and even a make-your-own-smoothie bar, and often hosts events such as art shows and trivia nights. When there isn't an event going on, they offer a relaxed vibe, whether you're looking for a cup of coffee or a draft beer.
Located in the Gaslight District, students can take the Ludlow Shuttle and get off at stop two, Ludlow Avenue and Telford Street. 
329 Ludlow Ave. 513-882-3610