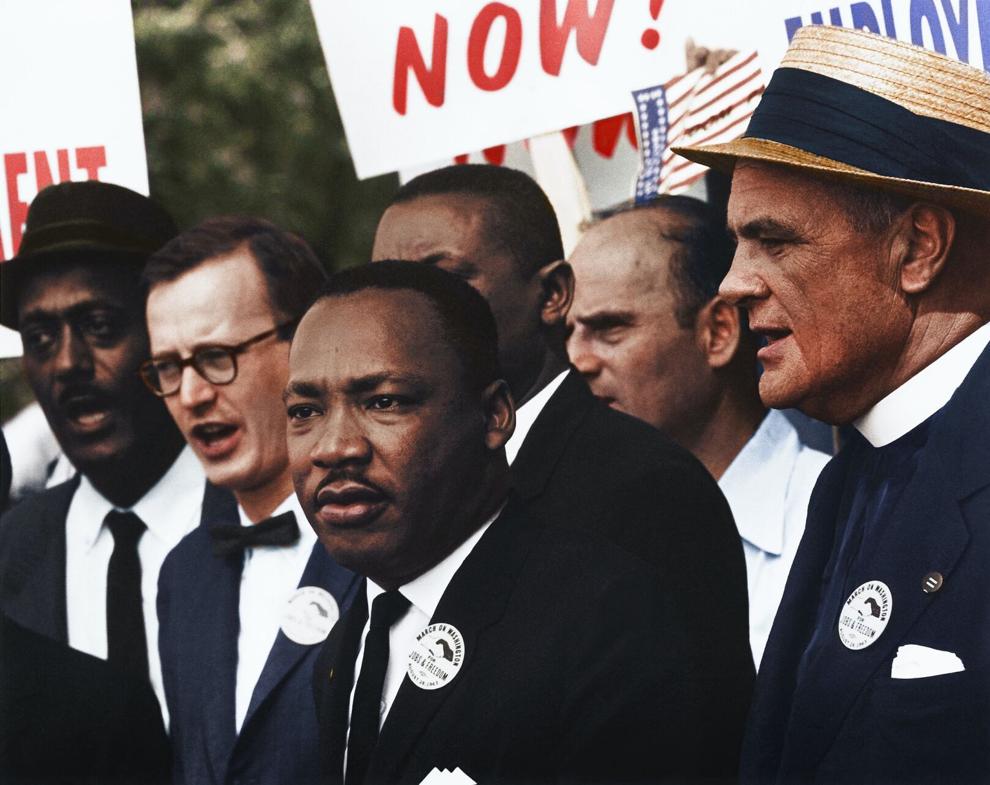 Despite the pandemic, Martin Luther King Jr. Day persists this year as an important celebration of the reverend's life and history-making achievements. Here are some events in Cincinnati that you can join to honor the legacy of MLK.
---
Martin's Dream
The Children's Theatre presents their beloved production "Martin's Dream" in honor of Dr. King on Monday. Deondra Kamau Means performs as Martin Luther King Jr. to share the impactful and educational story of his life and work, all the way from his childhood to his monumental "I Have a Dream" speech on the steps of the Lincoln Memorial. Children and adults alike have come to appreciate the vivacious and powerful show, one that explores the man behind the history. To accommodate the pandemic, viewing will take place virtually. The show is available from now until June 30.
$18.95, virtual. Tickets here.
---
MLK Commemorative March and Motorcade
The MLK Coalition honors this day with their annual march and motorcade, this year marking the 46th in which they march for justice for the Black and Brown communities in and out of Cincinnati. Their Commemorative Civil Rights March has been a yearly tradition and "act of recommitting ourselves to hold the ground already gained, and secure the full rights of citizenship for generations to come." This year, participants can choose to drive their own personal cars or register to ride one of the Rosa Parks buses in the motorcade, or they can take part in the march. Registration is required for those taking part in the motorcade.
Free, 10:30 a.m. National Underground Railroad Freedom Center, 50 E. Freedom Way. Register here.
---
MLK Day Blood Drive
The Hoxworth Blood Center serves 31 hospitals throughout Southwester Ohio, Northern Kentucky and Southeastern Indiana, and uses the blood donations they receive to save the lives of tons of patients in their hospitals. At least 400 products are necessary daily to keep up with the demands of their hospitals' and patients' needs. Appointments required.
Free, 9 a.m. – 3 p.m. National Underground Railroad Freedom Center, 50 E. Freedom way. Info here.
---
MLK Day of Service
Cincinnati Parks is encouraging everyone to get involved in service on MLK Day rather than take a day off. In honor of Martin Luther King Jr., Cincinnati Parks will have several sites open for community service to help maintain and beautify their parks. Locations include Avondale, College Hill, Clifton, Mt. Auburn, OTR, Riverfront, Evanston and Anderson. Registration is required.
Free, various times. Various locations. Register here.
---
Music Hall Virtual Commemorative Program
The 2021 Commemorative Program is taking place virtually this year with the theme "We Will Never Be Satisfied Until Justice Rolls Down Like Water." The program will be hosting Keynote speaker Rev. Nelson Pierce Jr. to give a speech and address this year's theme. The event will present plenty of music for viewers, including university students sharing their musical talents and WordPlay students who will present their spoken-word artistry. The program will include various other events and activities in honor of Dr. King, and will be available for viewing at a later time as well.
Free, noon. Virtual. Information here.