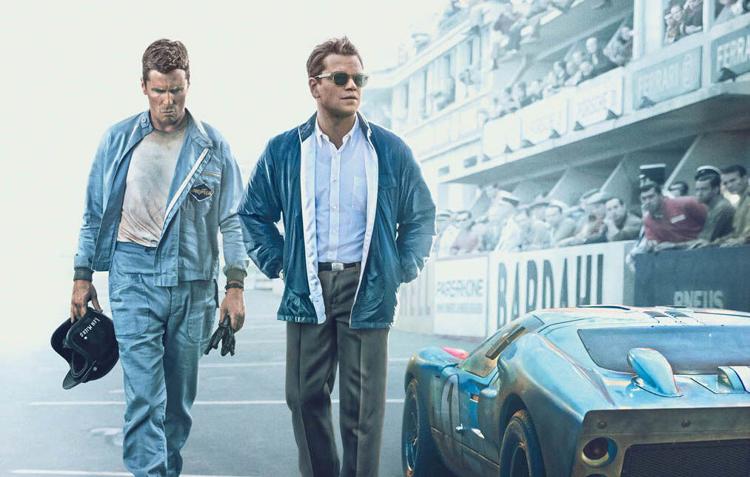 "Ford v Ferrari" is the true story of Carroll Shelby (Matt Damon), a world-renowned race car engineer and driver, and Ken Miles (Christian Bale), a highly talented underdog with a few undesirable personality quirks.
Ford Motor Company, in the midst of a sales slump, decides to enter the racing industry in order to regain recognition and fame. Henry Ford II, the current CEO of The Ford Motor Company, decides the best way to do this is to form a merger with Ferrari. After being shut down and personally insulted, Deuce — as Henry is often referred to — makes it a mission to beat Ferrari at the coveted "24 hours of Le Mans" a grueling 24-hour race, held in rural France, which Ferrari has won 4 of the last 5 years. The only other victor? Carroll Shelby. Ford reaches out to Shelby to build a car that will win. Shelby insists the only driver for a car of this caliber is Ken Miles, a more "difficult" individual than Shelby. As Shelby and Miles build the world's fastest car, friction between their style and that of Ford grows creating even more conflict for them to overcome.
"Ford v Ferrari" is a very entertaining movie led with brilliant acting by Matt Damon and Christian Bale. Both Damon and Bale expertly show their own complicated relationship while still striving toward a goal. Ken Miles has a wife and son who, as a viewer you just fall in love with, and Bale does an eloquent job of showing two totally different sides of Miles from racing to family. In a particular scene, these two worlds collide. Miles sneaks out with Shelby to do the first test driving of their car. Mrs. Miles sees this and is furious, not because he is racing but because he isn't being honest. The next day on the way home from the grocery store, while driving, she brings up this excursion and starts driving wildly at high speeds passing cars. Both of their performances in this scene highlight the stress of family in Miles' life.
The film also does an excellent job of not overusing racing scenes, making the racing scenes count. A normal day to day person doesn't know much about the inner workings of high-speed racing in the '60s, so showing in-car footage might not carry the same weight as it should. This is not the case for "Ford v Ferrari." Every issue that comes up inside of a car mid-race is explained and always exciting. For as much time as we spend in the car, it never feels repetitive or boring.
While fun and entertaining, "Ford v Ferrari" is not a perfect film. The first 15 minutes or so were hard to get through. In this time the film establishes Shelby as a Le Mans winner, and gives an explanation for his unexpected retirement from racing. Unfortunately, this information ends up being rather useless to both the plot and character development of Carrol Shelby, making it wasted screen time. The rest of the first 15 minutes shows that both characters are in financial hardship. Shelby sells the same car to three people, and Miles has his garage shut down.
Overall, "Ford v Ferrari" is a great movie loaded with action and excitement. The always stellar acting from Matt Damon and Christian Bale lead the way for a character-driven thriller, however the slow start makes it hard to get into early on.