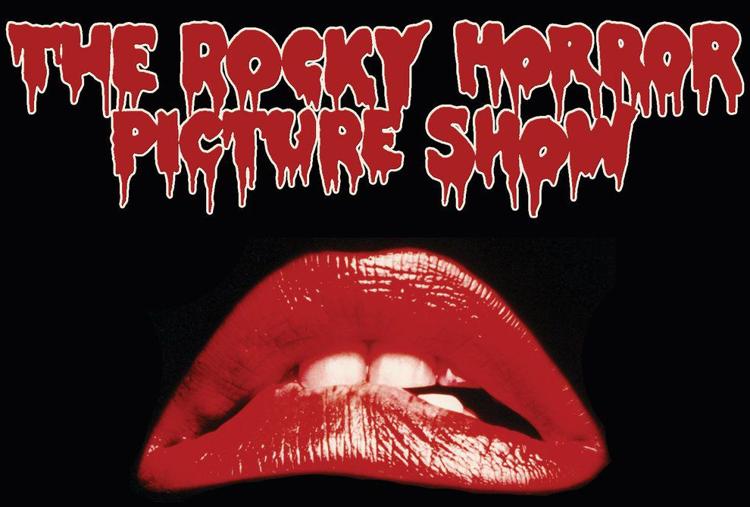 It's almost Halloween, and for many that means revisiting the cult classic musical film "The Rocky Horror Picture Show."
The movie tells the hilariously weird tale of cookie-cutter lovebirds Brad and Janet, whose worlds are turned upside down when a flat tire leads them to a castle full of murder, dancing and sexual experimentation, all led by queer, mad scientist Dr. Frank-N-Furter.
For those wanting to take their love for "Rocky Horror" one step further this year, two amazing live shows are in store in UC's backyard. The Denton Affair, a local acting group, will present a live performance in conjunction with a screening of the movie at The Esquire Theater on Ludlow Avenue Oct. 26, and CCM's musical theater department will present "The Rocky Horror Show" as a stage musical on campus.
The Denton Affair will host two "Rocky Horror Halloween Spooktacular" shows Saturday, Oct. 26 at 9:30 p.m. and 11:55 p.m. at the Esquire Theater (tickets are not sold past midnight). Additional festivities will include a costume contest and extended pre-show/initiation. If you can't make it to one of these shows, you can catch the Denton Affair every other Saturday night at the Esquire.
CCM's production of "The Rocky Horror Show" will run for two weekends, from Oct. 31 to Nov. 10 at the Cohen Family Studio Theater. Tickets are sold out for the first weekend of shows. Expect a one hour and twenty-minute program with a surprise twist at the beginning and end, as well as few musical numbers not featured in the movie.
We sat down with Andy Crapp, coordinator and actor for The Denton Affair, and Elle Zambarano, assistant director of CCM's "Rocky Horror Show," to learn their different approaches to adapting the movie into a live event. 
Here are a few important takeaways: 
---
On how audience participation, which has become synonymous with "Rocky Horror Live," fits into their production:
Crapp: "We try to explain the audience participation and that people are going to be yelling the callbacks and all kinds of things. We sell prop bags that give you an opportunity to toilet paper a theater, and there are other secondary things like putting a newspaper on your head. The initiation is really the big, fun part. If you've never come, you're going to be initiated in some embarrassing way that's the purview of the MC of the evening. It makes coming to a show for the first time something that you remember, and/or can't forget."
Zambarano: "Participation is a question that's yet to be answered, so we invited people to sit in and do the callbacks [at rehearsal]. It's kind of hard because they're based around specific pauses that were in the movie and specific looks that we don't have, so it would take a lot of practice to get it exactly right. I don't think we'll say, 'Don't do it.'" 
---
On the legacy of "Rocky Horror":
Crapp: "Anymore, I warn people that we're going to say and do really offensive things. One of the things I think people don't realize about 'Rocky Horror' is that this in-your-face, shock humor has become such a normal day-to-day thing, but 'Rocky' was doing those kinds of horrendously offensive jokes before it was chic. They were really at the vanguard of 'nothing is sacred, we'll make a joke about anything and we don't care.'"
Zambarano: "It's cool to do this because it has such a name, but it's also so different from any other musical. What's been great about this process has been really talking about sexuality and gender and gender expression and all of those things. We actually had an expert come in to talk to us, and also, we've been exploring some of the themes in the show that are a little dated. In one of the sex scenes there's the question of consent, so we've been navigating that and having these conversations in a professional setting."
---
On what they would tell someone who has never seen a live "Rocky Horror" show: 
Crapp: "If they haven't done it before just do it. If you're going to bring somebody that hasn't done it before just don't tell them anything. I usually swear people off by saying, 'Don't go home and watch the movie. Don't watch the movie by itself. That's just silly.' You come to the theater and watch it — that's the whole thing. Let it seep into your being and then join the cast and it will become your life. Your old life will be over." 
Zambarano: "Come in with an open mind. It's a musical that has a lot of things it's trying to say, but in the same way it's making the statement, 'We want you to think what you think about this.' In the end, you just come away thinking what you will, and that's how it ends for Brad and Janet too – this crazy thing happens to them and they're like 'What do we do?' Overall just come in ready to have fun and listen to some great songs."