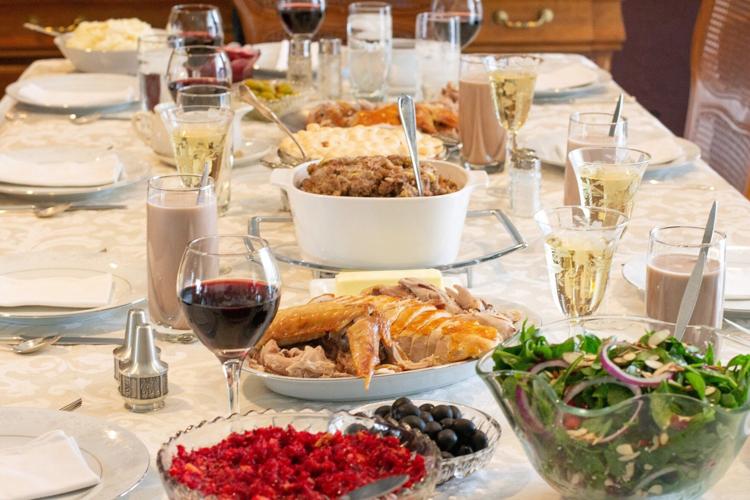 COVID-19 is causing Thanksgiving celebrations to be smaller than usual this year, and with key members absent from the table, classic dishes usually prepared by extended family are at risk of not being enjoyed. However, you don't have to miss out on your favorite foods just because you aren't a great cook. Ease the stress of not going home for the holidays and use this time to practice these simple recipes that will impress your family come 2021. 
---
Green Bean Casserole
Don't miss out on this decadent dish this year. It only takes a few short steps to make this and the results are heavenly.
Ingredients
½ pound frozen green beans
One can cream of mushroom soup
One cup French's French-Fried Onions
Pinch of black pepper
Instructions
Start by blanching the frozen green beans. Bring a pot of water to a boil and add green beans. Boil for five minutes or until bright green. Transfer to a bowl of ice-cold water.
Add the blanched green beans, cream of mushroom soup, black pepper, and ½ cups of the fried onions to a casserole dish.
Bake at 350 degrees Fahrenheit for 25 minutes.
Top with the remainder of the fried onions. 
---
Cranberry Sauce
Cranberry sauce on Thanksgiving causes controversy on par with pineapple on pizza, but even if you're a devout anti-cranberry sauce-er, this fresh version might change your mind about the tart and versatile food.
Ingredients
Four cups cranberries
One cup water
One cup granulated sugar
One teaspoon orange zest (optional)
Instructions
Bring water and sugar to a boil until sugar is dissolved.
Add cranberries and cook on high heat until boiling.
Add orange zest, if desired.
Reduce heat to low and simmer for 10 minutes.
Use on top of toast, in turkey sandwiches, stir in oatmeal, or eat by itself. 
---
Baked Brown Sugar Sweet Potatoes
Sweet potatoes are a simple and effortless comfort food to add to your Thanksgiving plate. Top with brown sugar for extra sweetness and flavor.
Ingredients
One Sweet Potato
Butter, salt, brown sugar and nutmeg to taste
Olive oil for coating
Instructions
Prick sweet potato with a fork to create steam vents.
Coat potato in olive oil.
Bake at 425 degrees Fahrenheit for 40 to 45 minutes or until fork tender.
Top with butter, salt, brown sugar and nutmeg to taste.