Macartney Greer, a fourth-year fine arts student in the College of Design, Architecture, Art and Planning (DAAP), is creating a safe space to talk about mental health on Wednesdays and Fridays at the Contemporary Arts Center (CAC).
Twice per week, Greer — the CAC's artist-in-residence — invites guests to "UnMuseum" on the CAC's top floor to participate in art-making activities and talk about their feelings, for better or for worse.
"I make things based on how I feel, and I encourage people to do the same," said Greer.
The program finds its roots in an ongoing project, "PityParty," that Greer began last year to destigmatize mental health. During the event, Greer baked a cake, handed out cards and encouraged guests to talk about feelings.
At the CAC's version of "PityParty," museum visitors are invited to create art based on what they feel. The most recent craft-making theme was "cards for every occasion," which Greer described as "celebrating the mundane." Examples include "I'm sorry I crashed your car," and "Thanks for not eating my leftover Chipotle in the fridge."
At her own practice, Greer wears funky clothes, talks eccentrically and embraces over-the-top behavior. But her behavior is a technique to attract guests and make them feel more comfortable.
"[By doing these things], I can show people, 'You're not the loser, I'm the loser,'" she said. "Which is this weird self-deprecation thing that I'm constantly fighting, but also … it's OK to be weird."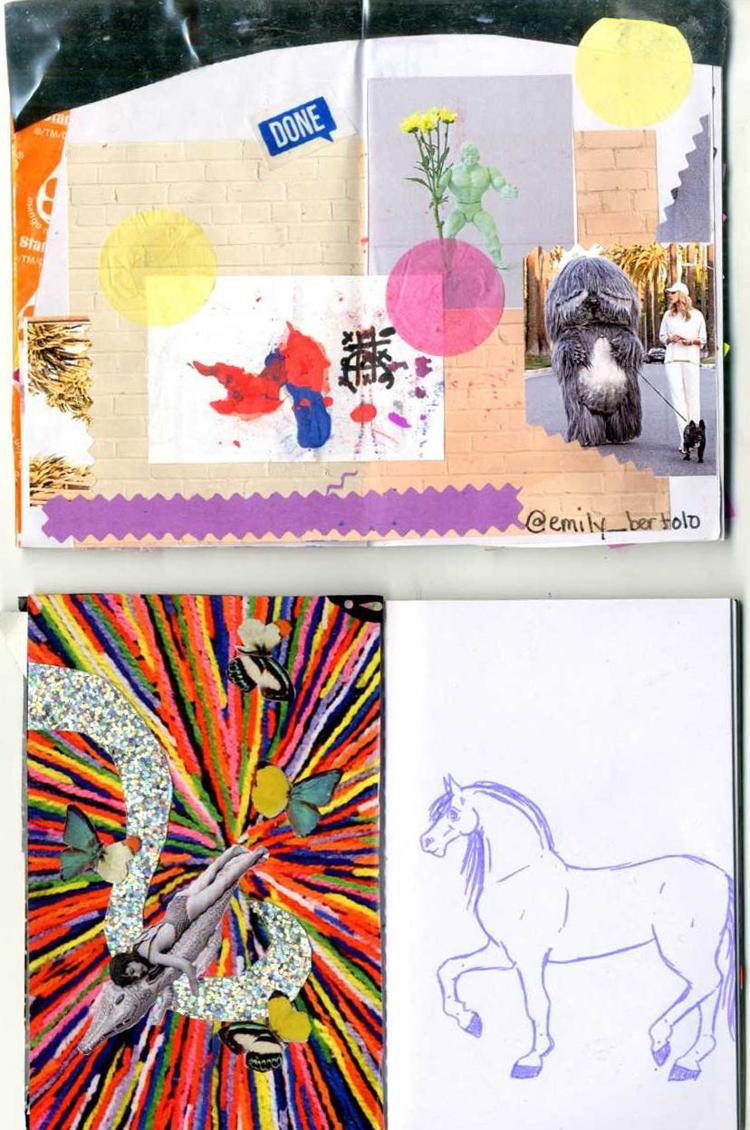 Despite increased awareness about mental health, it's still a difficult subject to address, said Greer. By creating a safe space to talk about it, Greer hopes to further destigmatize mental health in contemporary culture.
"I think people are afraid of talking about mental health," said Greer. "There's not always this loud and obnoxious person in front of them being like, 'You're allowed to feel how you feel!' I just want people to come away from this … [and] just feel like they were OK. I just want to create that space for someone."
Greer describes the work she does, both at the museum and in her own practice, as bittersweet.
"A lot of what I do is kind of mask more dark subject matter and make it lighthearted and funny," she said. "If I can make other people laugh or feel comfortable about it, it makes it a little bit more digestible."
Despite working two jobs and being a full-time student, Greer still gives the residency program her full attention.
"I'm really tired, but it's so worth it," she said. "Hearing people talk about it [or] seeing people have a good time here makes me feel good."
Greer's "PityParty" events will run now through March 1 at the CAC. Click or tap here to learn more.